Stigma as a Challenge To Adherence To Antiretroviral Therapy Among People Living With Hiv/Aids In Nigeria – A Review
Okuku Mary Obidiya

Rivers State University / Rivers State University Teaching Hospital, Port Harcourt, Nigeria

Dan-Jumbo Alali

Rivers State University Teaching Hospital, Port Harcourt, Nigeria
Keywords:
HIV, AIDS, Non-Adherence, Antiretroviral Therapy, Discrimination, Stigma, Nigeria
Abstract
Human Immunodeficiency Virus/ Acquired Immunodeficiency Syndrome (HIV/AIDS) still remains a public health challenge in Nigeria as people living with HIV/AIDS (PLWHA) do not adhere to their antiretroviral therapy (ART). Stigma is considered as a strong reason why people living with HIV/AIDS do not access HIV clinics and thus do not adhere to their treatment regimen. The objective of this study is to determine if stigmatisation affects adherence to ART. A comprehensive literature search of databases such as Medline, BioMed Central, Global Health (CABI), PUBMED, PsycINFO, Web of Science Core Collection and BMJ Best Practice was done to retrieve articles relevant for the study. Eleven (11) primary articles – descriptive cross-sectional surveys (from 2008 to 2020 - adults 19 years and above) of studies conducted in Nigeria which met the inclusion criteria was selected and reviewed. The result showed that low self esteem (internalized stigma), facility based (status disclosure), community based (hostility & restriction in family events), family based (not sharing cutleries / toilet facilities) and workplace based stigma (isolation by co-workers & threats of employment termination) contributed to non-adherence to ART. Sex workers do not feel free accessing HIV services due to fear of possible shaming and blaming by the service providers. The introduction of HIV and AIDS AntiDiscrimination Act 2014 enhance the protection of the fundamental rights of these PLWHA. The review concludes that stigma is a key factor to non-adherence to ART in Nigeria. This study recommends adoption of human rights approach, strengthening of Anti-Discrimination Laws and future research on inclusion of family members in the treatment of PLWHA in Nigeria to promote their adherence to ART.
Downloads
Download data is not yet available.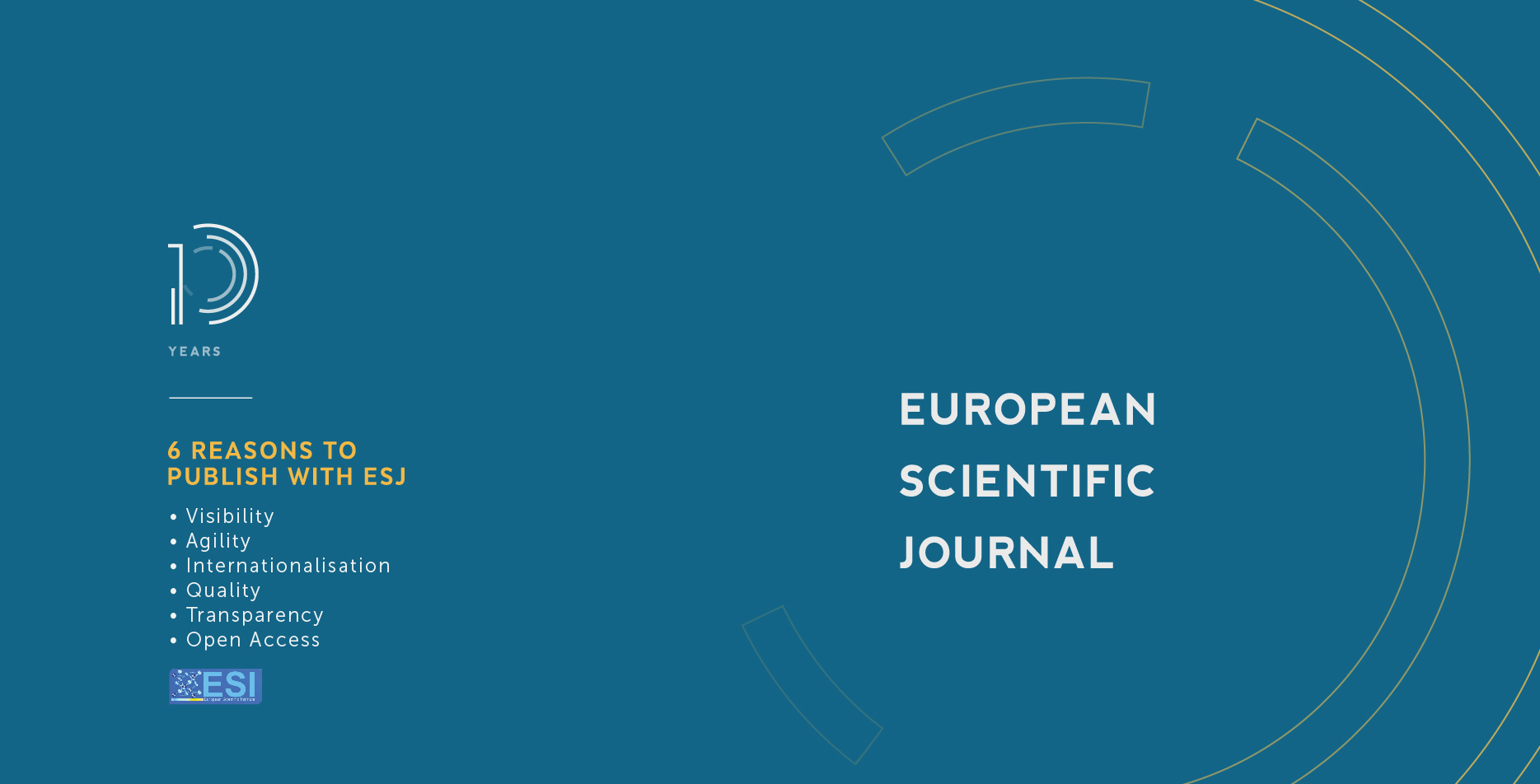 How to Cite
Obidiya, O. M., & Alali, D.-J. (2020). Stigma as a Challenge To Adherence To Antiretroviral Therapy Among People Living With Hiv/Aids In Nigeria – A Review. European Scientific Journal, ESJ, 16(36), 128. https://doi.org/10.19044/esj.2020.v16n36p128
Section
ESJ Natural/Life/Medical Sciences
Copyright (c) 2020 Okuku Mary Obidiya, Dan-Jumbo Alali
This work is licensed under a Creative Commons Attribution-NonCommercial-NoDerivatives 4.0 International License.