Phytosociology Of Echinops Giganteus In The Western Highland Of Cameroon
Christiana Ngyete Nyikob Mbogue

Department of Plant Biology, Faculty of Science University of Dschang, Cameroon

Anjah Mendi Grace

Department of Plant Biology, Faculty of Science University of Dschang, Cameroon

Wouokoue Taffo Junior Baudoin

Department of Biological Sciences, Faculty of Science, University of Maroua, Cameroon

Nkemnkeng Francoline Jong

Department of Plant Biology, Faculty of Science University of Dschang, Cameroon
Keywords:
Echinops Giganteus, Floristic Diversity, Ecological Spectrum, Phytosociology
Abstract
Echinops giganteus (Asteraceae) is a shrub native to Cameroon, and it exists in the "wild" state in village territories. It is of potential interest to the perfume industry and is occasionally exploited for culinary (condiment) and medicinal uses. The poor management of the natural environment of Echinops giganteus, accompanied by uncontrolled intensive agriculture, has led to several consequences. The natural vegetation and soil has also been severely degraded. A field study was conducted to investigate the floristic composition and ecological spectrum of plants that live in association with Echinops giganteus using the phytosociology approach of BraunBlanquet. Assessment of the floristic composition was done in 45 plots of 25 m² in a savannah vegetation system. Plant species identified were characterized by floristic diversity and functional traits (growth forms, life forms, diaspores types, dispersal syndromes and phytogeography). The flora consisted of 121 plant species belonging to 91 genera and 34 families. Asteraceae (24 species), Poaceae (23 species) and Fabaceae (22 species) were classified as the richest families. The species diversity indices were: Simpson (0.06), Shannon-Weaver (6.92), and Species evenness (0.70). The most frequent life forms were chamaephytes (38.93%) and the least were therophytes (12.61%). Microphylls (26.05%) was the most dominant leaf size. Anemochory (50.42%) was the dominated dispersal syndrome while the least was zoochory (13.88%). Investigation of the geographical distribution indicated that 29.41% belonged to pantropical species. Effective conservation cannot be obtained without a thorough knowledge of the ecosystems present in an area. Consistent vegetation classifications and descriptions form the basis of conservation and monitoring exercises to maintain biodiversity.
Downloads
Download data is not yet available.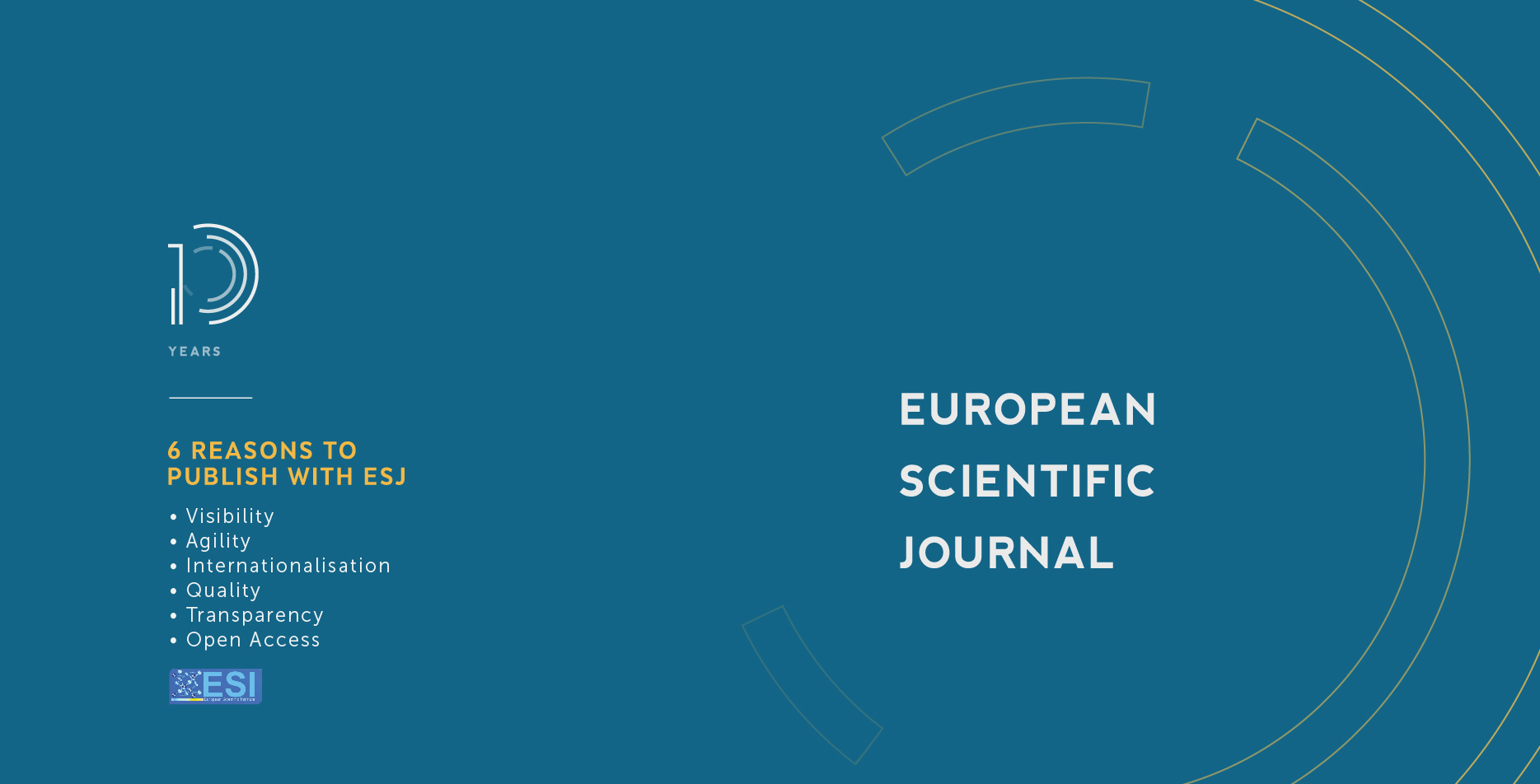 How to Cite
Ngyete Nyikob Mbogue, C., Mendi Grace, A., Taffo Junior Baudoin, W., & Francoline Jong, N. (2020). Phytosociology Of Echinops Giganteus In The Western Highland Of Cameroon. European Scientific Journal, ESJ, 16(36), 345. https://doi.org/10.19044/esj.2020.v16n36p345
Section
ESJ Natural/Life/Medical Sciences
Copyright (c) 2020 Christiana Ngyete Nyikob Mbogue, Anjah Mendi Grace, Wouokoue Taffo Junior Baudoin, Nkemnkeng Francoline Jong
This work is licensed under a Creative Commons Attribution-NonCommercial-NoDerivatives 4.0 International License.