Vocational Identity Development and the Role of Human Resources Management. A Systematic Literature Review
Elia Pizzolitto

M.Sc. Department of Business Economics University G. D'Annunzio-Chieti-Pescara, Italy

Ida Verna

PhD. Department of Business Economics University G. D'Annunzio-Chieti-Pescara, Italy
Keywords:
HR, human resources, crisis, vocational identity, career adaptation
Abstract
The development and strengthening of employees' vocational identity are critical issues in organizations. The absence of professional selfawareness could negatively affect the emotional status of individuals. Moreover, such a condition can lead to a worsening of organizational performance. For this reason, studying the connections between human resources management and identity development is essential. Data and method. This exploratory study performs a systematic literature review starting from SCOPUS and EBSCO Host databases to understand how literature debates these connections. Results. The majority of extracted articles belong to the following fields: human resources management, psychology, and organizational studies. The connections between these three fields represent a clear theoretical framework for understanding how literature debates professional identity development in organizations. The theories considered in the extracted articles are numerous, but the social identity theory and the social categorization theory are the most cited by the authors. Four main themes emerge from the content analysis: motivation, satisfaction, and well-being of employees; the "crisis" status of human resource management; professional identity development in the workplace; the career adaptation of individuals. Conclusions. This study allows confirming how the development of professional identity is critical in organizations. Although the literature shows a considerable interest in vocational identity and human resources management, this study reflects on the possibility of producing further in-depth examinations concerning the connections between these topics. Further studies should explore vocational identity development through a renovated strategic role of human resources management, no more limited to a bureaucratic partner.
Downloads
Download data is not yet available.
PlumX Statistics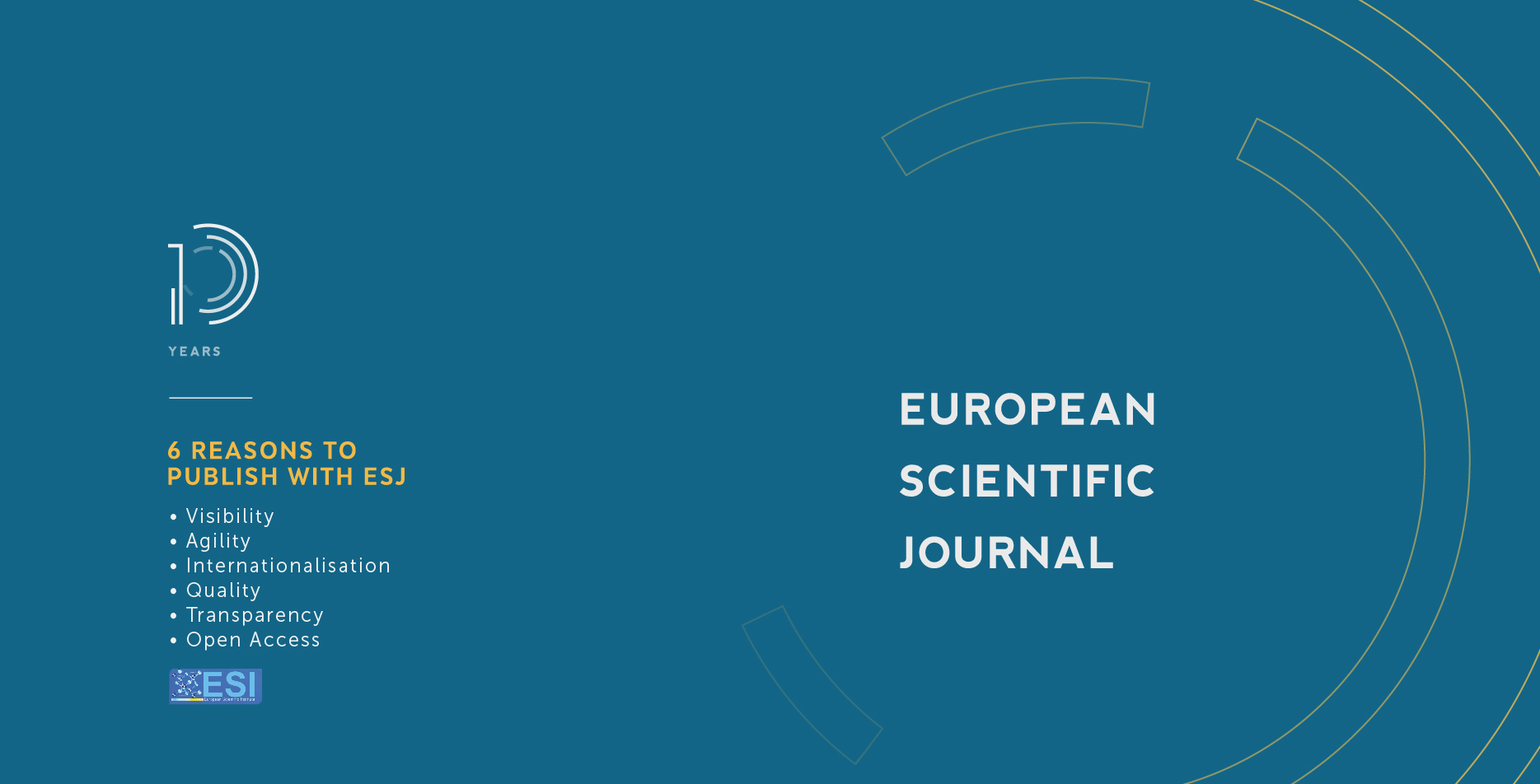 How to Cite
Pizzolitto, E., & Verna, I. (2020). Vocational Identity Development and the Role of Human Resources Management. A Systematic Literature Review. European Scientific Journal, ESJ, 16(34), 80. https://doi.org/10.19044/esj.2020.v16n34p80
Section
ESJ Social Sciences
Copyright (c) 2020 Elia Pizzolitto, Ida Verna
This work is licensed under a Creative Commons Attribution-NonCommercial-NoDerivatives 4.0 International License.