La Certificación Orgánica del Camarón de Exportación como Estrategia de Diferenciación en los Mercados Internacionales
Maryuri Vanessa Suárez Zaruma

Carrera de Comercio Internacional Universidad Técnica de Machala, Ecuador

Jessica Maribel Sibre Curillo

Carrera de Comercio Internacional Universidad Técnica de Machala, Ecuador

Mayiya González Illescas

Coordinadora Grupo de Investigación COMINDEP Universidad Técnica de Machala, Ecuador
Keywords:
Camarón orgánico, certificación orgánica, estrategias, exportación
Abstract
La preferencia por productos orgánicos, agrícolas como productos del mar, es una tendencia de los mercados internacionales. El objetivo de esta investigación es analizar las prácticas de comercialización de productos orgánicos en los mercados internacionales, mediante la revisión de estudios precedentes que recogen las percepciones de los consumidores y las experiencias de empresas, para adoptar referentes que contribuyan a orientar a las exportadoras de camarón orgánico. Se empleó un enfoque cualitativo. Las empresas diversifican la oferta, difunden los atributos de productos y agregan valor con prácticas sustentables para diferenciarse de la competencia. Se concluye que las empresas exportadoras de camarón pueden incrementar sus oportunidades en los mercados internacionales, adoptando la certificación orgánica como innovación de sus procesos de producción, difundiendo su compromiso con la calidad, el medio ambiente y la sociedad.
The preference for organic, agricultural products such as seafood, is a trend in international markets. The objective of this research is to analyze the marketing practices of organic products in international markets, by reviewing previous studies that gather consumer perceptions and company experiences, in order to adopt references that will help guide organic shrimp exporters. A qualitative approach was used. Companies diversify their offer, disseminate product attributes and add value with sustainable practices to differentiate themselves from the competition. The conclusion is that shrimp exporting companies can increase their opportunities in international markets by adopting organic certification as an innovation in their production processes, spreading their commitment to quality, the environment and society.
Downloads
Download data is not yet available.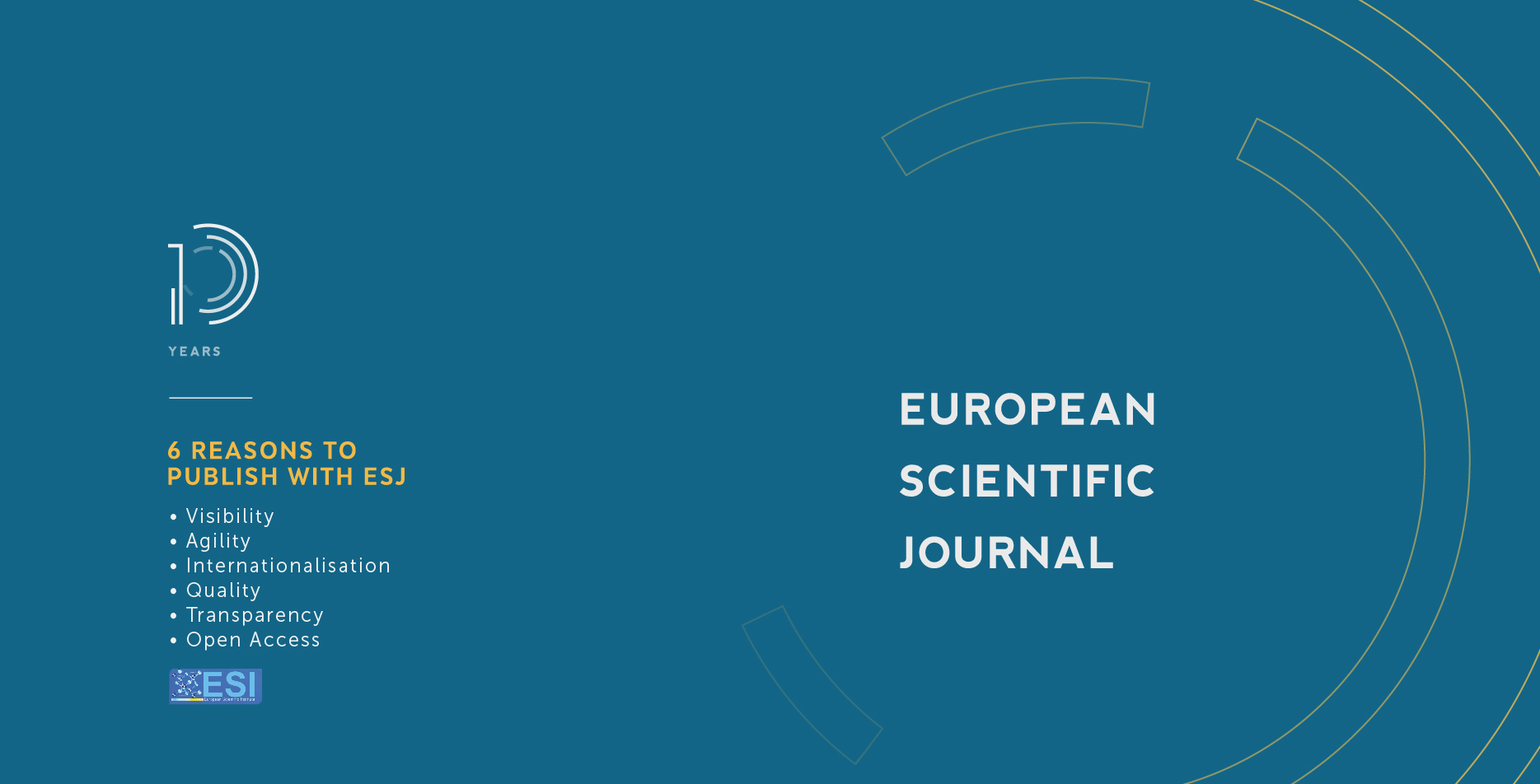 How to Cite
Zaruma, M. V. S., Curillo, J. M. S., & Illescas, M. G. (2020). La Certificación Orgánica del Camarón de Exportación como Estrategia de Diferenciación en los Mercados Internacionales. European Scientific Journal, ESJ, 16(34), 166. https://doi.org/10.19044/esj.2020.v16n34p166
Section
ESJ Social Sciences
Copyright (c) 2020 Maryuri Vanessa Suárez Zaruma, Jessica Maribel Sibre Curillo, Mayiya González Illescas
This work is licensed under a Creative Commons Attribution-NonCommercial-NoDerivatives 4.0 International License.