Distribution de cash-flows aux actionnaires : moyens, déterminants, effets et modèles
Nabaoui Ahmed

Chercheur à l'université Hassan II, laboratoire de performance économique et logistique (LPEL), Mohammedia Maroc

Benhrimida Mohamed

Professeur d'enseignement supérieur Université Hassan II, Laboratoire de Recherche en performance économique et logistique (LPEL), Mohammedia Maroc
Keywords:
dividende, rachat d'action, structure d'actionnariat, théorie d'agence, théorie des signaux, conflit d'intérêt
Abstract
La problématique de la politique de distribution des cash-flows a suscité l'intérêt de plusieurs économistes au fil du temps. Dans les dernières décennies, plusieurs études théoriques mais aussi empiriques, se sont concentrées sur l'objectif d'augurer le mystère de ce « puzzle » tel que le qualifie Black en 1976. Le développement de la finance d'entreprise et de marché a enrichi le terrain théorique et empirique en la matière. Cet article a pour objectif d'examiner les effets de la structure de propriété du capital et la nature d'actionnariat sur le dividende au travers la mise en exergue des différents conflits qui peuvent surgir entre les différentes parties prenantes de la firme, tout en faisant appel à la théorie d'agence, d'asymétrie d'information ou des signaux, de clientèle fiscale, de oiseau en main, d'enracinement, et ce après mise en évidence, des différents moyens de distribution, et de modèles retraçant les effets du montant du dividende sur la valeur de la firme.Ce travail révèle qu'un consensus sur la problématique du dividende est encore loin d'avoir le jour et les chercheurs sont toujours sur la locomotive d'expliquer le dividende chacun au moins à partir de ses constats contextuels.
The issue of the cash flows distribution policy has aroused the interest of several economists over time. In recent decades, several theoretical but also empirical studies have focused on the objective of predicting the mystery of this "puzzle" as Black describes it in 1976. The development of corporate and market finance has enriched the theoretical and empirical ground in the matter. The objective of this paper is to examine the effects that the structure of the ownership of capital and the nature of shareholding can have on the dividend by highlighting the various conflicts that can arise between the various stakeholders of the firm, while appealing to the theory of agency, asymmetry of information or signals, fiscal clientele, bird in hand, rooting, and this after highlighting the different means of distribution, and models tracing the effects of the amount of the dividend on the value of the firm. This work reveals that a consensus on the issue of the dividend is still far from having the day and researchers are still on the locomotive to explain the dividend each at least based on its contextual findings.
Downloads
Download data is not yet available.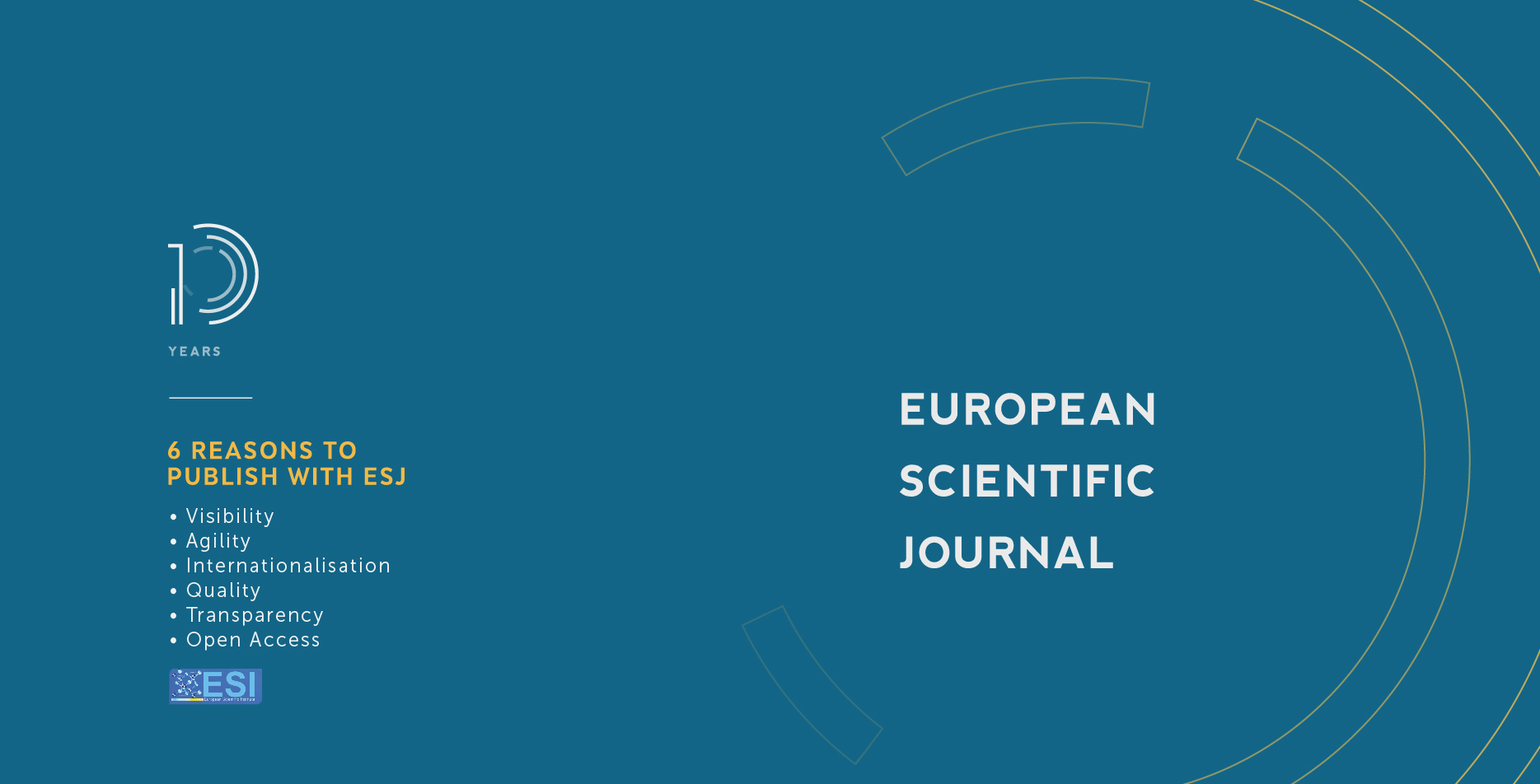 How to Cite
Ahmed, N., & Mohamed, B. (2020). Distribution de cash-flows aux actionnaires : moyens, déterminants, effets et modèles. European Scientific Journal, ESJ, 16(34), 230. https://doi.org/10.19044/esj.2020.v16n34p230
Section
ESJ Social Sciences
Copyright (c) 2020 Nabaoui Ahmed, Benhrimida Mohamed
This work is licensed under a Creative Commons Attribution-NonCommercial-NoDerivatives 4.0 International License.