Diseño Y Construcción De Un Prototipo Multisensorial Para El Diagnóstico Del Trastorno Por Déficit De Atención (TDA)
Héctor Mendoza

Departmento de Biociencias y Salud Pública, Corregimiento de Ancón, Albrook, Universidad Especializada de las Américas

Manuel Cortez

Departmento de Biociencias y Salud Pública, Corregimiento de Ancón, Albrook, Universidad Especializada de las Américas

Milky Rodriguez

Departmento de Biociencias y Salud Pública, Corregimiento de Ancón, Albrook, Universidad Especializada de las Américas

Svetlana de Tristán

Ericka Matus

Departmento de Biociencias y Salud Pública, Corregimiento de Ancón, Albrook, Universidad Especializada de las Américas

Jay Molino

Departmento de Biociencias y Salud Pública, Corregimiento de Ancón, Albrook, Universidad Especializada de las Américas

Lorena Matus

Department of Psicología, Universidad Iberoamericana, Santa Fe, Ciudad de México, México
Keywords:
Tiempo De Reacción, Memoria, Coordinación, Audición, Localización, Pruebas De Integración Sensorial, Déficit De Atención
Abstract
A prototype for the diagnosis of the degree of attention deficit in children, youth, and adults was designed by integrating different sensory tests of reaction time, short-term memory, sound localization, and color coordination, which are standardized neuropsychological tests in the exploration of the Disorder. of Attention Deficit and Hyperactivity (ADHD). Thirty healthy adults between the ages of 20 and 30 were recruited in a nonrandom way to use the prototype and validate its operation. The prototype also records the data of each user through software designed to record user performance. The prototype recorded an average reaction time of 17 ± 6.8 seconds for the reaction rate test and 11.9 ± 6.8 seconds for the memory test. The programming languages used for developing the prototype were: C ++, HTML, PHP, CSS, and SQL. All the results were recorded on a server, which would allow a specialist to keep a detailed clinical record of the patient.
Un prototipo para el diagnóstico del grado de déficit de atención en niños, jóvenes y adultos fue diseñado integrando diferentes pruebas sensoriales de tiempo de reacción, memoria a corto plazo, localización sonora y coordinación por colores, que son pruebas neuropsicológicas estandarizadas en la exploración del trastorno por déficit de atención e hiperactividad (TDAH). Treinta adultos saludables, en edades comprendidas entre los 20 y 30 años, fueron reclutados de manera no aleatoria para probar el dispositivo y validar su funcionamiento. El equipo también registra los datos de cada usuario a través de un software diseñado para registrar el desempeño. El prototipo registró un tiempo de reacción promedio de 17±6.8 segundos para la prueba de velocidad de reacción y 11.9 ±6.8 segundos para la prueba de memoria. Los lenguajes de programación utilizados para el desarrollo del prototipo fueron: C++, HTML, PHP, CSS y SQL. Todos los resultados fueron European Scientific Journal, ESJ ISSN: 1857-7881 (Print) e - ISSN 1857-7431 January 2021 edition Vol.17, No.3 www.eujournal.org 13 registrados en un servidor, lo que permitiría a un especialista llevar una ficha clínica detallada del paciente.
Downloads
Download data is not yet available.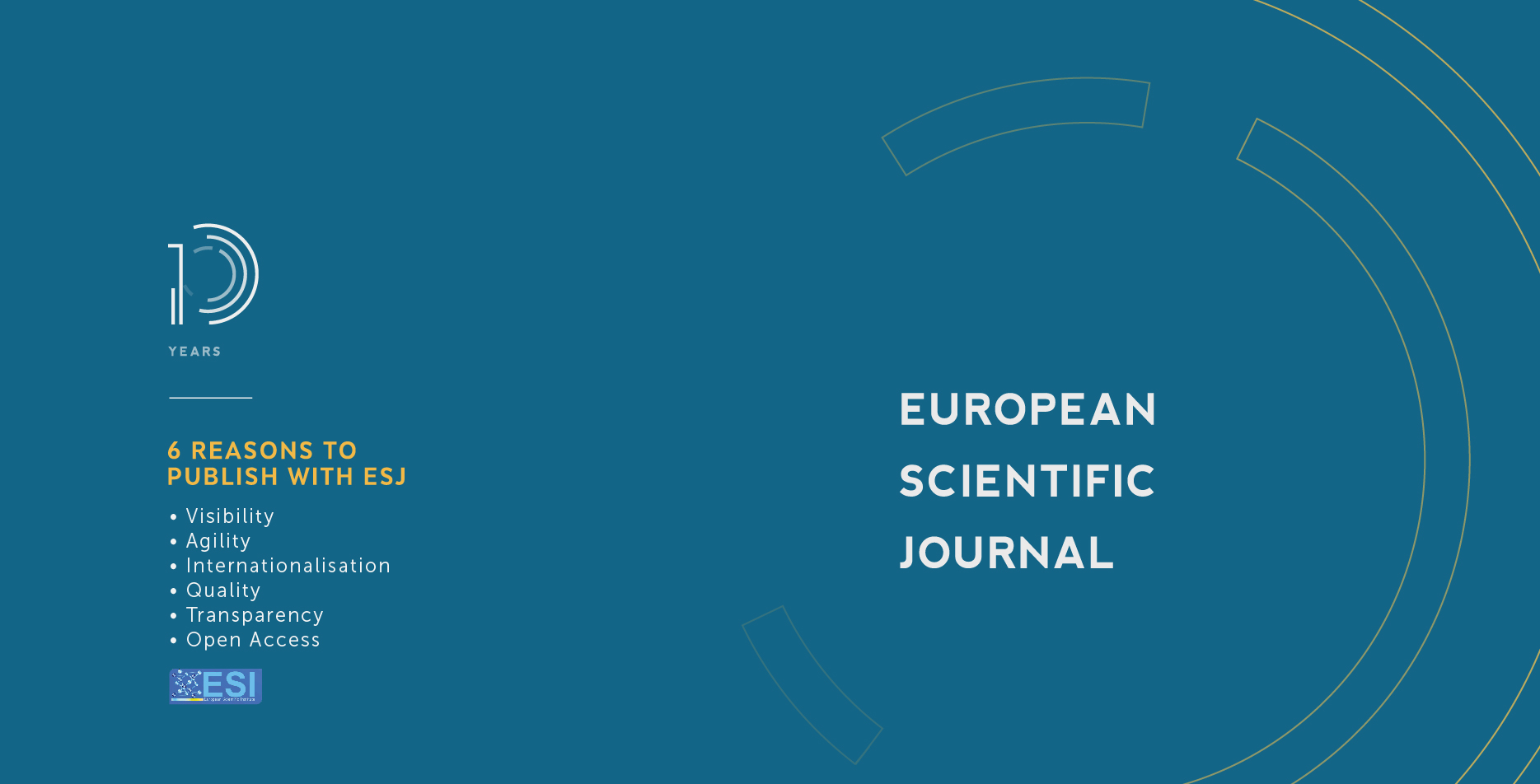 How to Cite
Mendoza, H., Cortez, M., Rodriguez, M., de Tristán, S., Matus, E., Molino, J., & Matus , L. (2021). Diseño Y Construcción De Un Prototipo Multisensorial Para El Diagnóstico Del Trastorno Por Déficit De Atención (TDA). European Scientific Journal, ESJ, 17(3), 12. https://doi.org/10.19044/esj.2021.v17n3p12
Section
ESJ Natural/Life/Medical Sciences
Copyright (c) 2021 Héctor Mendoza, Manuel Cortez, Milky Rodriguez, Svetlana de Tristán, Ericka Matus, Jay Molino, Lorena Matus
This work is licensed under a Creative Commons Attribution-NonCommercial-NoDerivatives 4.0 International License.