El enojo desde la perspectiva de un grupo de niños y niñas mexicanos
Norma Angélica Ortega-Andrade

Universidad Autónoma del Estado de Hidalgo, México

Linda María Viramontes-Martínez

Universidad Autónoma del Estado de Hidalgo, México

David Jiménez-Rodríguez

Universidad Autónoma del Estado de Hidalgo, México
Keywords:
Emoción de enojo, niños, conceptualización, regulación emocional
Abstract
Este estudio tuvo como objetivo explorar las diferentes vivencias que los niños experimentan en torno a la emoción del enojo y analizar los factores que lo predisponen, así como las acciones que lleva a cabo para regular esta emoción. El estudio es cualitativo bajo un enfoque fenomenológico. Participaron un total de 34 niños y niñas de 9 a 12 años de los cuales 16 (47%) de ellos fueron niños y 18 (53%) fueron niñas. El muestreo fue noprobabilístico por conveniencia. La técnica para recolectar los datos fue un cuestionario conformado por nueve preguntas, que refiere a las cogniciones, conductas y sentimientos con respecto al enojo, el cual se aplicó en pequeños grupos conformados por 4 niños y/o niñas. Los resultados muestran que desde la perspectiva de los niños el enojo es sentirse irritado, expresarlo con gestos o respuestas agresivas, y la forma de regular su enojo es tratando de tranquilizarse o bien buscar una solución. Se concluye que las respuestas de los niños son más reactivas que anticipatorias.
This study aimed to explore the different experiences that children experience around the emotion of anger and to analyze the factors that predispose it, as well as the actions carried out to regulate this emotion. The study is qualitative under a phenomenological approach. A total of 34 boys and girls between the ages of 9 and 12 participated, of which 16 (47%) of them were boys and 18 (53%) were girls. The sampling was non-probabilistic for convenience. The technique to collect the data was a questionnaire made up of nine questions, which refers to cognitions, behaviors and feelings regarding anger, which was applied in small groups made up of 4 boys and / or girls. The results show that, from the children's perspective, anger is feeling irritated, expressing it with gestures or aggressive responses, and the way to regulate their anger is by trying to calm down or find a solution. It is concluded that the children's responses are more reactive than anticipatory.
Downloads
Download data is not yet available.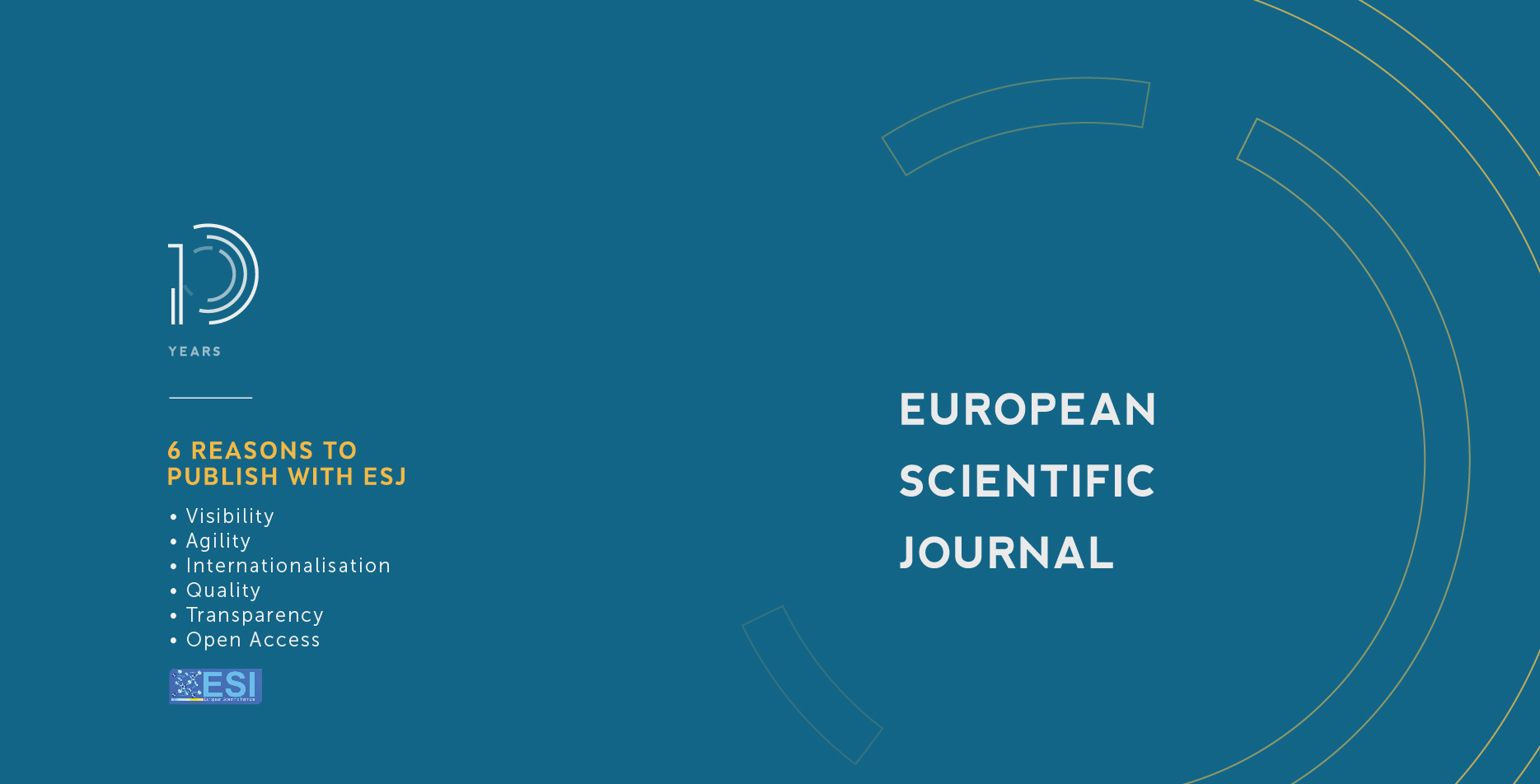 How to Cite
Ortega-Andrade, N. A., Viramontes-Martínez, L. M., & Jiménez-Rodríguez, D. (2021). El enojo desde la perspectiva de un grupo de niños y niñas mexicanos. European Scientific Journal, ESJ, 17(5), 51. https://doi.org/10.19044/esj.2021.v17n5p51
Section
ESJ Social Sciences
Copyright (c) 2021 Norma Angélica Ortega-Andrade, Linda María Viramontes-Martínez, David Jiménez-Rodríguez
This work is licensed under a Creative Commons Attribution-NonCommercial-NoDerivatives 4.0 International License.