Studying in an English-Medium Instruction Medical Degree Program in Italy: Students' Perspective - Ongoing Research
Stefania Cicillini

University of Torino, Italy
Keywords:
English-medium instruction, EMI, English proficiency, medical school, higher education
Abstract
In the last two decades, the internationalization of education at tertiary level has led several academic institutions in non-English speaking countries to adopt English as a medium of instruction (EMI) (Costa and Coleman, 2013; Macaro, 2018). English has become the language of teaching and learning of several academic degree programs and a key factor for attracting a more diversified student population and increasing the institutional prestige. Through an online questionnaire sent to a group of first-year students of a degree in Medicine and Surgery in Italy, this study (1) verifies the students' English language level at the beginning of their academic studies; (2) identifies the factors and reasons to enroll in this degree program; (3) observes the students' initial experience in an English-only academic setting. The preliminary findings show that the participants have a good command of the English language at the beginning of the term, as required. The research also identifies the students' most common motivations and expectations, which include English language improvement during six years of medical studies in English, highly competent lecturers at teaching through English and more opportunities to study and work abroad. Although English development is not a primary goal in EMI programs (Pecorari and Malmström, 2018), this study suggests that, as far as this medical course is concerned, the English language plays a key role in its overall success and in the students' general satisfaction.
Downloads
Download data is not yet available.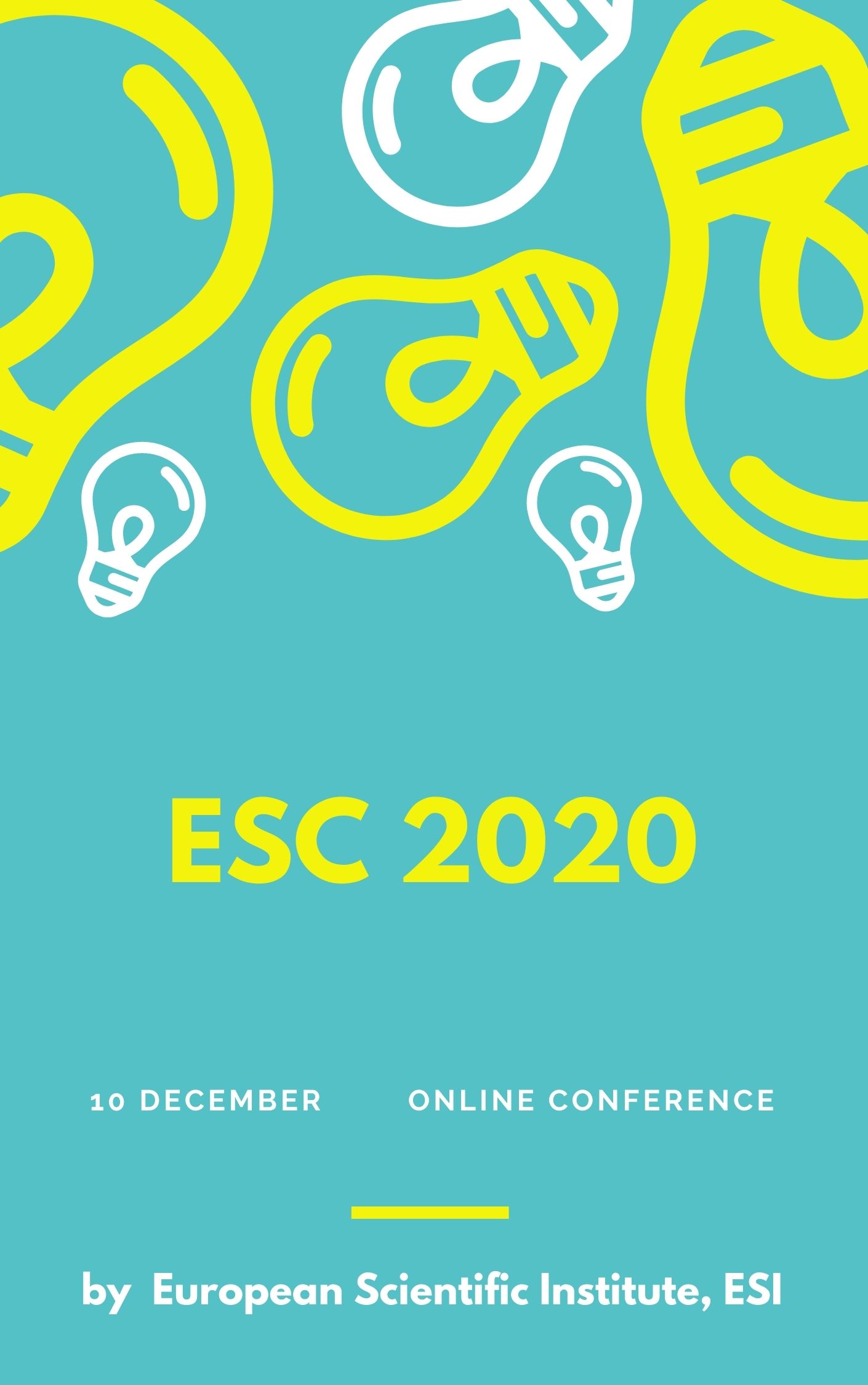 How to Cite
Cicillini, S. (2021). Studying in an English-Medium Instruction Medical Degree Program in Italy: Students' Perspective - Ongoing Research. European Scientific Journal, ESJ, 50. Retrieved from https://eujournal.org/index.php/esj/article/view/14092
Copyright (c) 2021 Stefania Cicillini
This work is licensed under a Creative Commons Attribution-NonCommercial-NoDerivatives 4.0 International License.