Rhabdomyosarcome de I'iliopsoas : Localisation Exceptionnelle Chez une Femme de 65 Ans
Koffi-Tessio V.E.S

Centre Hospitalier Universitaire Sylvanus Olympio, Lomé, Togo

Oniankitan S.

Centre Hospitalier Universitaire Sylvanus Olympio, Lomé, Togo

Houzou P.

Centre Hospitalier Universitaire de Kara, Togo

Kakpovi K.

Centre Hospitalier Régional de Tomdè, Kara, Togo

Fianyo E.

Hôpital de Bè, Lomé, Togo

Tagbor K.

Hôpital de Bè, Lomé, Togo

Oniankitan O.

Centre Hospitalier Universitaire Sylvanus Olympio, Lomé, Togo

Mijiyawa M.

Centre Hospitalier Universitaire Sylvanus Olympio, Lomé, Togo
Keywords:
Iliopsoas, Rhabdomyosarcome, Tumeur, Rétropéritoine
Abstract
Le rhabdomyosarcome est une tumeur maligne mésenchymateuse de l'enfant et de l'adolescent. Il représente 5% de l'ensemble des tumeurs solides à ces âges. Cette tumeur est rare chez l'adulte et exceptionnelle chez le sujet âgé. Les localisations les plus fréquentes sont la tête, le cou et l'appareil urinaire. Peu d'études rapportent des localisations rétropéritonéales et l'atteinte primitive du muscle iliopsoas a été exceptionnellement décrite dans la littérature. Les auteurs rapportent une nouvelle observation d'une patiente de 65 ans présentant un rhabomyosarcome alvéolaire de l'iliopsoas gauche.
Rhabdomyosarcoma is a malignant mesenchymal tumor in children and adolescents. It represents 5% of all solid tumors at these ages. This tumor is rare in adults and exceptional in the elderly. The most frequent localizations are the head, the neck, and the urinary tract. Few studies reported retroperitoneal emplacements, and primary involvement of the iliopsoas muscle has been described exceptionally. This paper focuses on reporting a new observation of a 65-year-old patient with alveolar rhabomyosarcoma of the left iliopsoas.
Downloads
Download data is not yet available.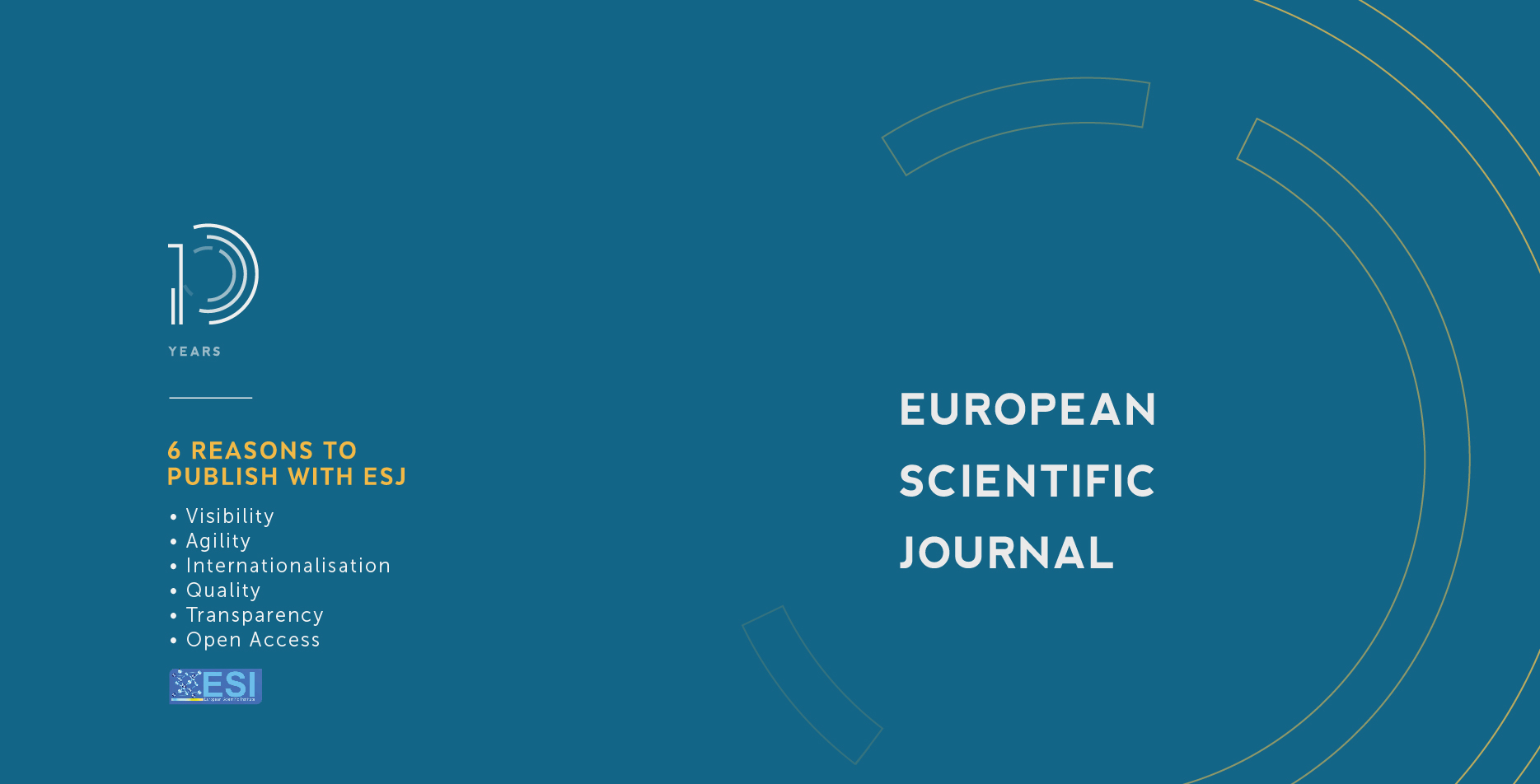 How to Cite
V.E.S, K.-T., S., O., P., H., K., K., E., F., K., T., O., O., & M., M. (2021). Rhabdomyosarcome de I'iliopsoas : Localisation Exceptionnelle Chez une Femme de 65 Ans. European Scientific Journal, ESJ, 17(14), 64. https://doi.org/10.19044/esj.2021.v17n14p64
Section
ESJ Natural/Life/Medical Sciences
Copyright (c) 2021 Koffi-Tessio V.E.S, Oniankitan S., Houzou P., Kakpovi K., Fianyo E., Tagbor K., Oniankitan O., Mijiyawa M.
This work is licensed under a Creative Commons Attribution-NonCommercial-NoDerivatives 4.0 International License.