Albania: Motivation Factors Among 15-Year-Old Students, Especially Disadvantaged Ones
Gentiana Sula

PhD Candidate
Keywords:
Attitudes, Lockdown, Quarantine, Isolation, COVID-19, Risk, Predictor
Abstract
The importance of the study lies in the analysis of youth productivity and employment. From the data so far it is underlined that the potential of Albanian youth will be realized only for 56% if no measures are taken. Referring to the literature review, there is a division of scholars' attention towards vocational education and employment or secondary and higher education, without emphasizing the potential of basic education in guiding the student towards clarity. In other words, they do not stimulate students' motivation towards a certain profile. The article is based on mainly secondary data analysis. The pourpose of this article seeks to verify some motivation factors among 15-year-old students, especially disadvantaged ones, for instance the attitude toward learning, access to books, and the reach of career guidance services in basic education schools in Albania. Some conclusions from the data analysis show that in the circumstances of youth unemployment, the motivation to perform better among 15-year-old students may be more related to seeing success and being more productive at work. Albanian students show little vision of their future careers, especially the most disadvantaged. Factors that can influence the growth of students' career goals can be: their attitude towards books and reading, school choice and access to career guidance services in schools in Albania.
Downloads
Download data is not yet available.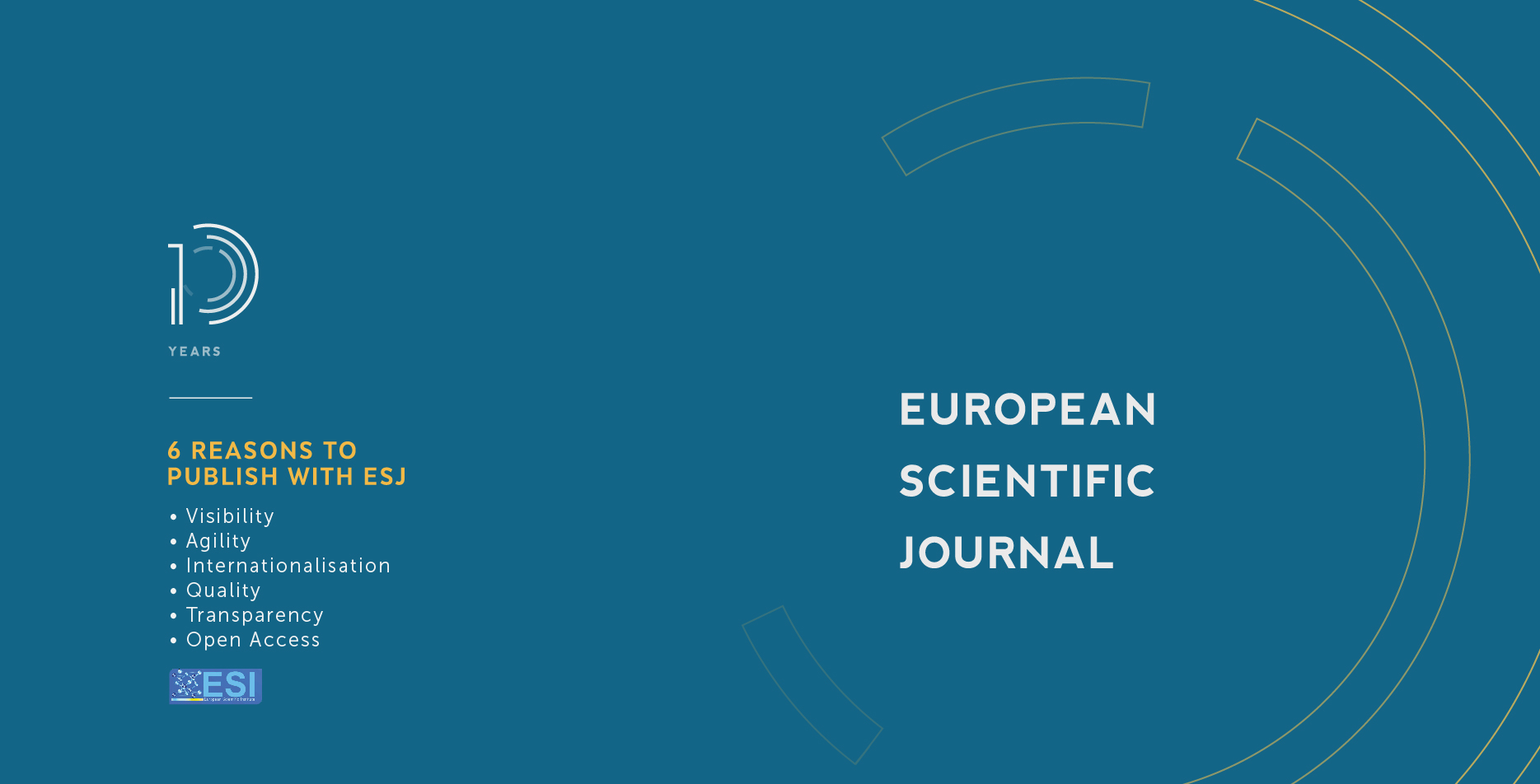 How to Cite
Sula, G. (2021). Albania: Motivation Factors Among 15-Year-Old Students, Especially Disadvantaged Ones. European Scientific Journal, ESJ, 17(15), 57. https://doi.org/10.19044/esj.2021.v17n15p57
Section
ESJ Social Sciences
Copyright (c) 2021 Gentiana Sula
This work is licensed under a Creative Commons Attribution-NonCommercial-NoDerivatives 4.0 International License.