Challenges To Sustainable Supply Chain Management And Their Interrelation In The Apparel Sector Of Bangladesh: A Dematel Approach
Rezaul Karim

Bangladesh University of Textiles, Bangladesh

Tunazzina Ahammed

Bangladesh University of Textiles, Bangladesh

Sabbir Hossen

Bangladesh University of Textiles, Bangladesh

Nazmus Sakib

Bangladesh University of Textiles, Bangladesh

S.M. Mohaimin

Bangladesh University of Textiles, Bangladesh
Keywords:
DEMATEL, Sustainable Supply Chain Management, Interrelation Of Challenges, Bangladesh Apparel Sector
Abstract
The apparel industry is the prime driving force of the Bangladesh economy, contributing 83% to the total export earning with 27.94 billion USD in 2019-2020. The apparel industry has to deal with an intricate supply chain globally. While many apparel-exporting countries adopt sustainable supply chains, Bangladesh is still under the traditional supply chain umbrella. Sustainable supply chain in the apparel sector of Bangladesh is in the nascent stage yet. This study explores the challenges to the sustainable supply chain and their interrelation in the apparel sector of Bangladesh. This study incorporates thirty barriers in five categories (environmental, economic, societal, knowledge & technology, and Management & Stakeholders). This study is quantitative in nature, and data collection was completed two-fold. Two questionnaires were designed to garner a response. The first questionnaire was used to collect responses from experts (academic, buying-house, and industry people)to determine the most prominent barriers and shortened number of obstacles from thirty to eighteen. The second questionnaire was designed to collect responses from hundred respondents as input in the comparison matrix of DEMATEL. Finally, DEMATEL based method was applied to investigate the interrelation among the barriers. From the result of the study, according to prominence value, lack of stakeholder involvement, high costs of sustainability adoption, insignificant financial gains, lack of supply chain integration are the prime barriers to SSCM. Moreover, this study unravels the cause-effect relationship among the barriers, ten barriers fall in the cause group, and eight barriers fall in the effect group, and finally, proposed corrective action to address the cause barriers.
Downloads
Download data is not yet available.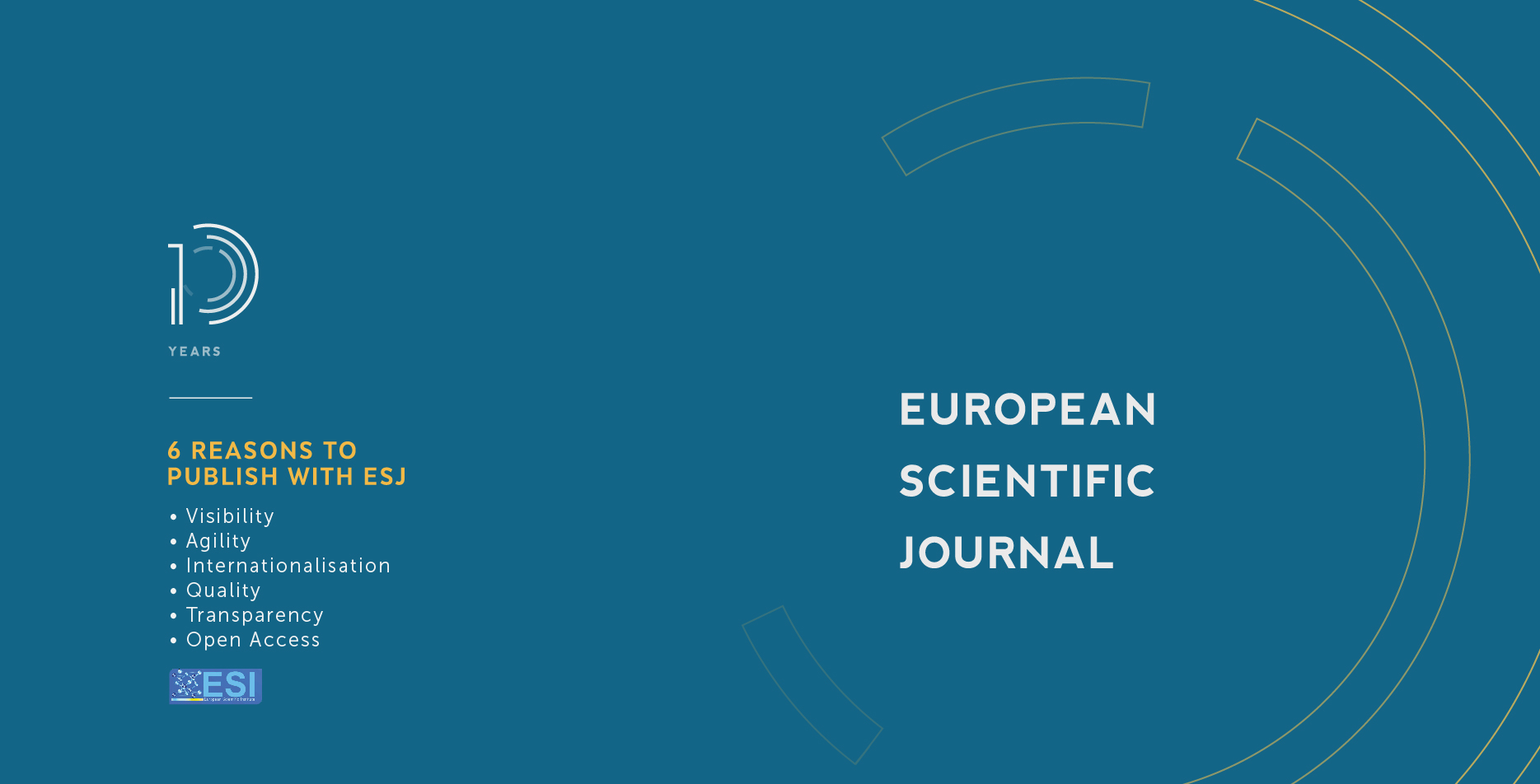 How to Cite
Karim, R., Ahammed, T., Hossen, S., Sakib, N., & Mohaimin, S. (2021). Challenges To Sustainable Supply Chain Management And Their Interrelation In The Apparel Sector Of Bangladesh: A Dematel Approach. European Scientific Journal, ESJ, 17(15), 409. https://doi.org/10.19044/esj.2021.v17n15p409
Section
ESJ Social Sciences
Copyright (c) 2021 Rezaul Karim, Tunazzina Ahammed, Sabbir Hossen, Nazmus Sakib, S.M. Mohaimin
This work is licensed under a Creative Commons Attribution-NonCommercial-NoDerivatives 4.0 International License.