The Short-Term Effects of COVID-19 Pandemic Lockdown on Eating Habits and Dietary Changes Case of Tirana, Albania
Pranvera Troka

Assistant-Lecturer, Faculty of Economy and Agribusiness, Agricultural University of Tirana, Albania

Ilir Kapaj

Lecturer, Faculty of Economy and Agribusiness, Agricultural University of Tirana, Albania

Ermelinda Satka

Assistant-Lecturer, Faculty of Economy and Agribusiness, Agricultural University of Tirana, Albania
Keywords:
Covid-19, lockdown, eating habits, dietary changes, consumer behavior
Abstract
Covid-19, one of the biggest crises that humanity has faced since WW2, has affected the normal life drastically and irreversibly. The rapid spread of the virus, radically changed every aspect of life, starting from the daily routine, the way of thinking and behaving, shopping habits and obviously eating habits and diets. This study aims to assess and analyze the short-term impact of quarantine on eating habits and food choices of citizens of Tirana, Albania, identifying and comparing the differences of quantity and quality of the main food products consumed during and after the lockdown. The research methodology used in this study is descriptive analysis. The selected area for the study is the city of Tirana, and the survey is conducted online due to the strict government regulations regarding social distancing and limited travelling after the Covid-19 outbreak. A total number of 325 respondents are included in the study. Based on the survey, 66.5% of the respondent's claimed that their diet was affected by the quarantine, while 33.5% have not experienced any major changes in their diets during the pandemic period. Staying at home has led 57% of them to consume all the main meals, and about 67.4% of the respondents claimed to have consumed more snacks than usually. The main products taken into study are bread, dairy, meat, fruits, vegetables, sweets, carbonated drinks, coffee, alcohol and water. Almost 50% of the respondents from a total of 325 confirmed that they consumed more bread, dairy products, meat, sweets and vegetables during the lockdown, than before. Their preferable foods were white bread, milk, chicken, homemade baked sweets and tomatoes. More than 70% claimed to have consumed more fruits, especially oranges, and more coffee and water. On the other hand, almost 70% of the respondents were drinking less alcohol and carbonated drinks during lockdown than before.
Downloads
Download data is not yet available.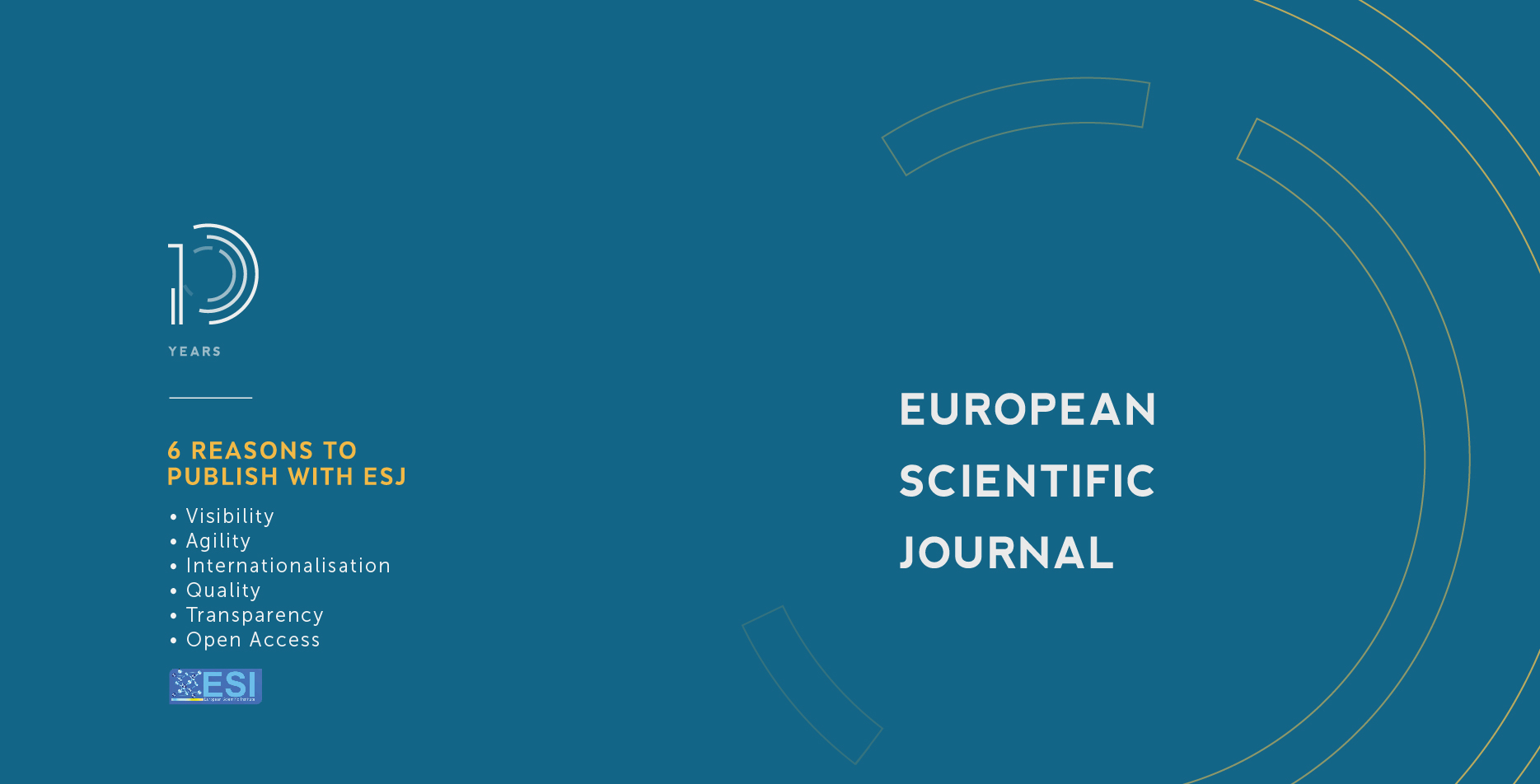 How to Cite
Troka, P., Kapaj, I., & Satka, E. (2021). The Short-Term Effects of COVID-19 Pandemic Lockdown on Eating Habits and Dietary Changes Case of Tirana, Albania. European Scientific Journal, ESJ, 17(17), 30. https://doi.org/10.19044/esj.2021.v17n17p30
Section
ESJ Natural/Life/Medical Sciences
Copyright (c) 2021 Pranvera Troka, Ilir Kapaj, Ermelinda Satka
This work is licensed under a Creative Commons Attribution-NonCommercial-NoDerivatives 4.0 International License.