Sistema de Informacion que Utiliza Datos del Proceso de Fabricacion de un Controlador Logico Programable
Alicia G. Valdez Menchaca

Universidad Autónoma de Coahuila, México

Juan Carrillo Gándara

Universidad Autónoma de Coahuila, México

Laura Vazquez

Universidad Autónoma de Coahuila, México

Griselda Cortes

Universidad Autónoma de Coahuila, México

Sergio Castaneda

Universidad Autónoma de Coahuila, México

Adriana Martinez

Universidad Autónoma de Coahuila, México

Jose Luis Cendejas Valdez

Universidad Tecnologica de Morelia, Mexico
Keywords:
Sistemas de información, PLC, Análisis de datos
Abstract
En la actualidad, las empresas requieren de la obtención de datos precisos, análisis que apoye en la toma de decisiones y en la mejora continua; estos procesos han llegado a formar parte de la visión de negocios de la gerencia empresarial sobre la cual están orientados los objetivos de negocios para poder ser y permanecer competitivos. Las empresas de manufactura tienen la necesidad de obtener y analizar datos relacionados a los procesos de producción para determinar el nivel de eficiencia de estos y en base a la información obtenida tomar decisiones que ayuden a la empresa a mejorar o corregir situaciones que puedan ser de carácter humano, operativo, procedural o de equipo. En este proyecto de desarrollo de software se ha diseñado e implementado un sistema de información, con el método de cascada, para una empresa de manufactura localizada en la frontera norte de México con Estados Unidos en el sector del cuidado de la salud; el sistema utiliza datos desde un controlador lógico programable, en el cual se obtienen datos para su monitoreo como: alarmas de la máquina, conteo de eventos, duración de cada alarma y velocidad de producción. Dando como resultado información de los códigos de producción, turno, día y hora; además de medir de forma precisa la eficiencia de la máquina, así como la detección de tendencias y la creación de alertas oportunas hacia personas técnicas para la solución de problemas. El sistema consta de un análisis de velocidad y carga de trabajo del procesador del PLC, desarrollo de la conexión entre el procesador y el sistema, preparación del sistema para el traspaso de información, programación de la base de datos en Access y el diseño de la interfaz gráfica en Visual Basic. Net. Entre los logros más importantes obtenidos de la implementación del sistema de información se encuentran: Disponibilidad de la información en tiempo real y obtención de datos históricos de las variables de producción del equipo, mejoramiento de las tareas de supervisión y control de procesos, así como el envío de alertas a usuarios específicos para reacción adecuada a eventos de fallas.
Currently, companies require obtaining accurate data, analysis that supports decision-making and continuous improvement; these processes have become part of the business management vision on which business objectives are oriented to be and remain competitive. Manufacturing companies have the need to obtain and analyze data related to production processes to determine their level of efficiency and based on the information obtained, make decisions that help the company improve or correct situations that may be of human, operational, procedural or equipment. In this software development project, with the cascade method, an information system has been designed and implemented, for a manufacturing company located on the northern border of Mexico with the United States in the health care sector; the system uses data from a programmable logic controller, in which data such as: machine alarms, event count, duration of each alarm, and production speed were obtained for monitoring. Resulting in information on the production codes, shift, day and hour; in addition to accurately measuring the efficiency of the machine, as well as the detection of trends and the creation of timely alerts to technical personnel for troubleshooting. The system consists of an analysis of the speed and workload of the PLC processor, development of the connection between the processor and the system, preparation of the system for the transfer of information, programming of the database and the design of a graphical interface in Visual Basic.Net . Among the most important achievements obtained from the implementation of the information system are: Availability of information in real time and obtaining historical data from production variables, improvement of supervision tasks and process control, as well such as sending alerts to specific users for adequate reaction to failure events.
Downloads
Download data is not yet available.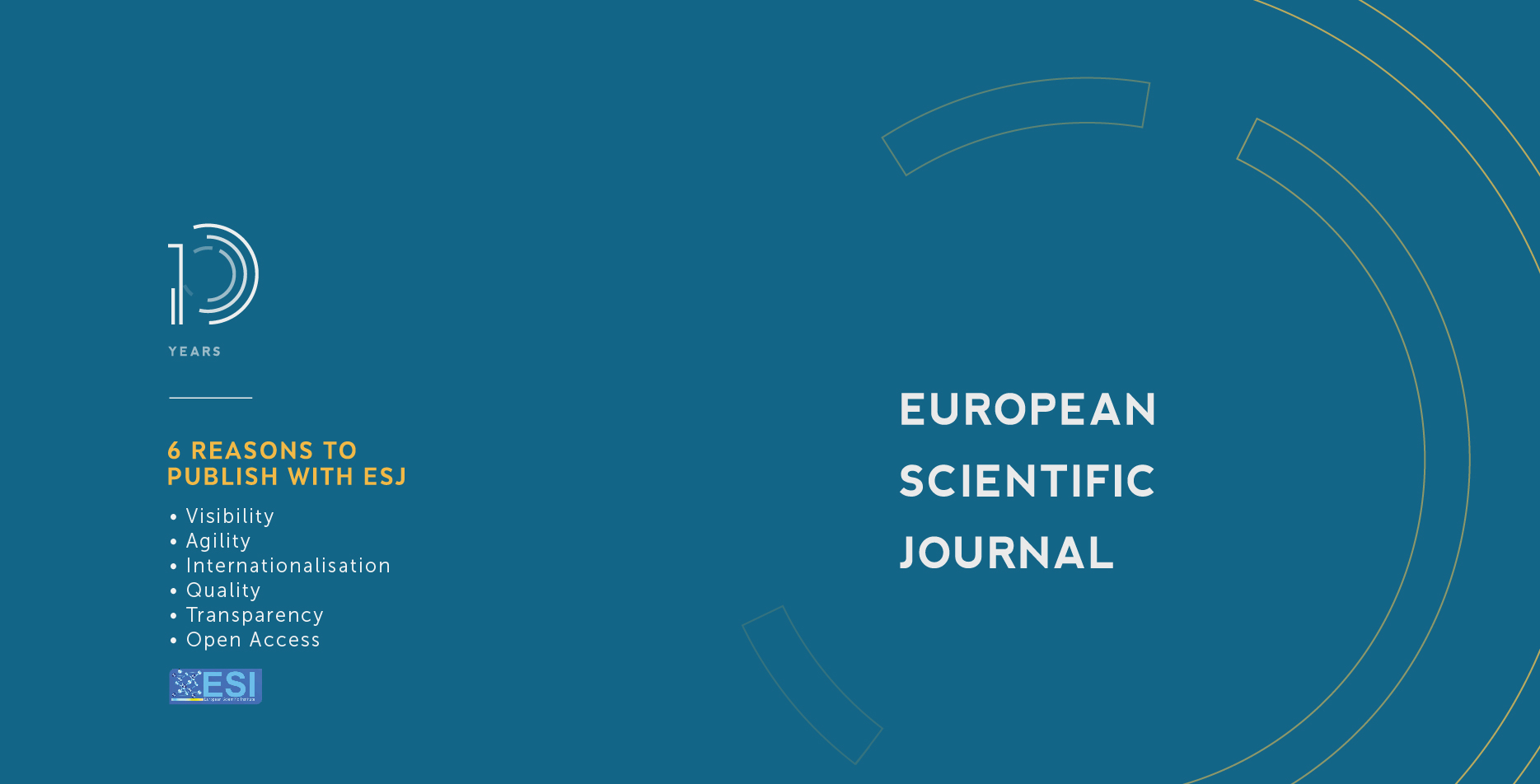 How to Cite
Valdez Menchaca, A. G., Gándara, J. C., Vazquez, L., Cortes, G., Castaneda, S., Martinez, A., & Cendejas Valdez, J. L. (2021). Sistema de Informacion que Utiliza Datos del Proceso de Fabricacion de un Controlador Logico Programable. European Scientific Journal, ESJ, 17(17), 98. https://doi.org/10.19044/esj.2021.v17n17p98
Section
ESJ Natural/Life/Medical Sciences
Copyright (c) 2021 Alicia G. Valdez Menchaca, Juan Carrillo Gándara, Laura Vazquez, Griselda Cortes, Sergio Castaneda, Adriana Martinez, Jose Luis Cendejas Valdez
This work is licensed under a Creative Commons Attribution-NonCommercial-NoDerivatives 4.0 International License.