Efficacité d'une prise unique de Praziquantel pour le traitement de la bilharziose urinaire en zones endémiques chez les enfants d'âge scolaire au Mali
Alpha Seydou Yaro

Faculté des Sciences et Techniques (FST), Université des Sciences, des Techniques et des Technologies de Bamako (USTTB), Mali ; International Centre for Excellence in Research (ICER-Mali) Point G ; Faculté de Médecine et d'Odontostomatologie (FMOS) USTTB, Bamako, Mali

Michel Emanuel Coulibaly

Faculté des Sciences et Techniques (FST), Université des Sciences, des Techniques et des Technologies de Bamako (USTTB), Mali ; International Centre for Excellence in Research (ICER-Mali) Point G ; Faculté de Médecine et d'Odontostomatologie (FMOS) USTTB, Bamako, Mali

Yaya Coulibaly

International Centre for Excellence in Research (ICER-Mali) Point G Faculté de Médecine et d'Odontostomatologie (FMOS) ; USTTB, Bamako, Mali

Bernard Sodio

Faculté des Sciences et Techniques (FST), Université des Sciences, des Techniques et des Technologies de Bamako (USTTB), Mali

Sekou F. Traoré

International Centre for Excellence in Research (ICER-Mali) Point G Faculté de Médecine et d'Odontostomatologie (FMOS) ; USTTB, Bamako, Mali
Keywords:
Schistosomiase urinaire, charge ovulaire, traitement efficace, Praziquantel, Mali
Abstract
Au Mali, la schistosomiase est un problème de santé publique comme dans tous les 42 paysafricains sur 76 concernés dans le monde, avec 230 millions de personnes infectées sur 800 millions de personnes exposées et plus de 800 000 décès annuels. L'objectif de cette étude était de tester l'efficacité d'une dose unique de Plaziquantel pour traiter les enfants d'âge scolaire de 11 villages maliens situés en zones endémiques de la schistosomiase urinaire. Après assentiment ou consentement, l'enregistrement des volontaires âgés de cinq ans ou plus a été fait. Après dépistage systématique de l'ensemble des volontaires pour savoir la prévalence de l'infection avant traitement, une dose unique de Praziquantel a été donnée aux sujets infectés. Un mois après la prise du médicament, un second dépistage a été fait chez les mêmes volontaires afin de mesurer l'effet du traitement. La technique de filtration de l'urine pour la détection de l'excrétion des œufs de schistosomiase a été utilisée comme méthode de diagnostic. Sur 549 volontaires testés à l'enregistrement (397 féminins et 152 masculins), 9,1% (51/549) étaient infectés par S. haematobium. Un mois après le traitement à la dose unique de Praziquantel, un taux de réduction significatif de 3,5% (P= 0,03) a été constaté. Cette étude a montré que le Praziquantel reste toujours efficace pour le traitement de la schistosomiase urinaire. Le maintien de ce produit comme molécule distribuée pour le traitement de masse du programme national de lutte contre la schistosomiase est justifié.
In Mali, schistosomiasis is a public health problem as in all 42 African countries out of 76 affected worldwide, with 230 million people infected in 800 million people exposed and more than 800 000 annual deaths. The objective of this study was to test the efficiency of a single dose of Plaziquantel to treat school-age children in 11 Malian villages located in endemic areas of urinary schistosomiasis. After consent, the enrolment of volunteers greater than 5 years old was done. After systematic screening of all volunteers for the prevalence of infection before treatment, a single dose of Praziquantel was given to infected individuals. One month after drug administration, a second screening was done among the same volunteers to measure the treatment effect. The technique of schistosomiasis eggs detection by urine filtration was used as a diagnostic method. From the screening including 549 volunteers (397 females and 152 males), 9.1% (51/549) were positives to S. haematobiuminfection. One month after treatment with a single dose of Praziquantel, a significant rate reduction (3.5%, P= 0.03) was observed. This study showed that Praziquantel is still effective for the treatment of urinary schistosomiasis. The choice of this drug by the national schistosomiasis control program for community mass treatment was justified.
Downloads
Download data is not yet available.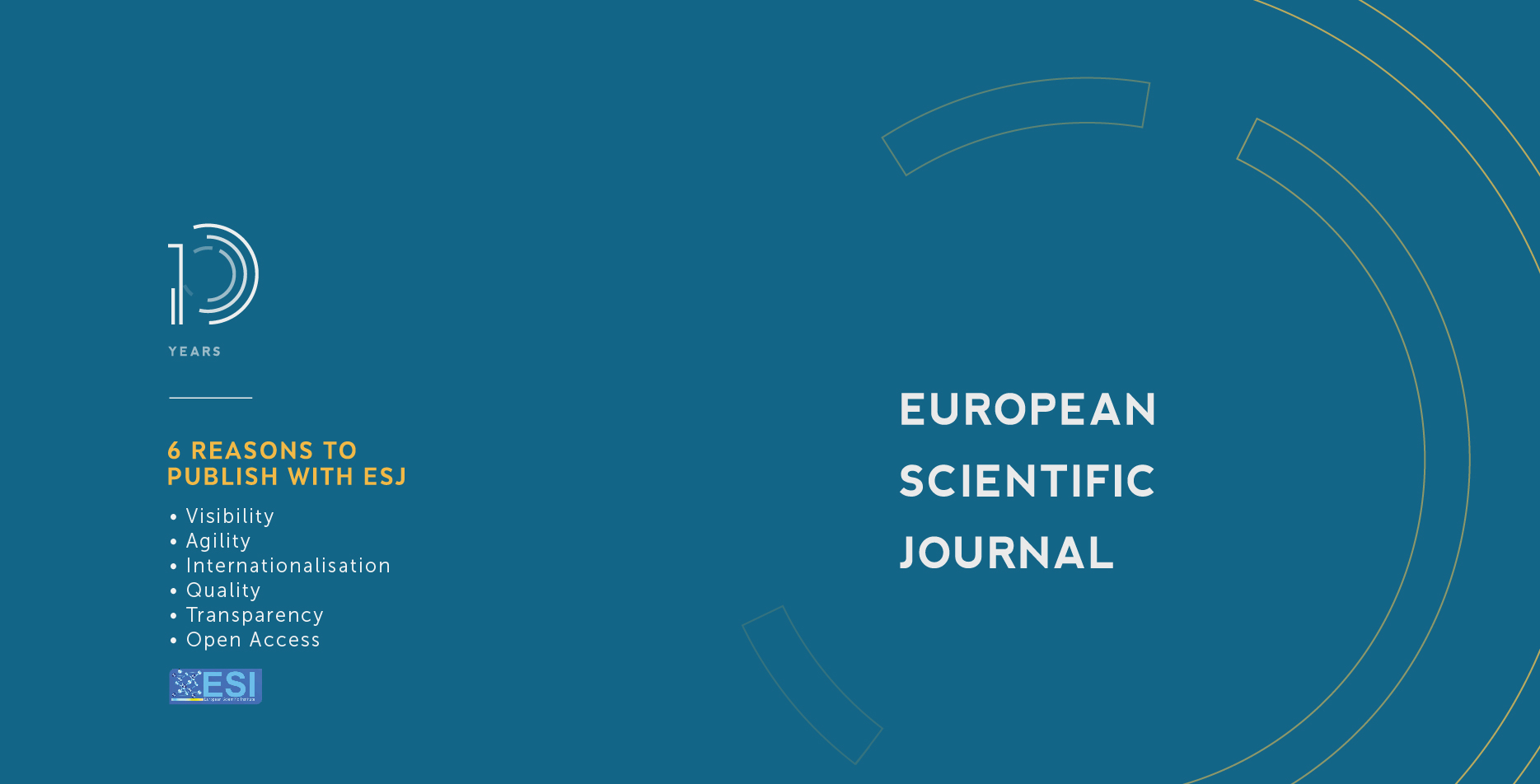 How to Cite
Yaro, A. S., Coulibaly, M. E., Coulibaly, Y., Sodio, B., & Traoré, S. F. (2021). Efficacité d'une prise unique de Praziquantel pour le traitement de la bilharziose urinaire en zones endémiques chez les enfants d'âge scolaire au Mali. European Scientific Journal, ESJ, 17(17), 162. https://doi.org/10.19044/esj.2021.v17n17p162
Section
ESJ Natural/Life/Medical Sciences
Copyright (c) 2021 Alpha Seydou Yaro, Michel Emanuel Coulibaly, Yaya Coulibaly, Bernard Sodio, Sekou F. Traoré
This work is licensed under a Creative Commons Attribution-NonCommercial-NoDerivatives 4.0 International License.