Télévision numérique et séries : étude de cas de TV5MONDEplus
Qemal Affagnon

Université d'Abomey-Calavi, Bénin
Keywords:
Série, Afrique, média, guerre, télévision
Abstract
Cette étude propose une réflexion sur les fictions sérielles produites en Afrique par la chaîne de télévision TV5. Ces dernières années, avec l'arrivée de nouvelles chaînes de télévision , on assiste à une multiplication des fictions diffusées en Afrique francophone. Cette multiplication de séries africaines favorise d'une part une concurrence entre les médias locaux. D'autre part, elle favorise également une compétition entre les médias locaux et internationaux. Si la télévision joue un rôle -clef dans les dynamiques culturelles des sociétés africaines, ces flux télévisuels peuvent être utilisés à des fins d'instrumentalisation commerciales ou politiques. Par aileurs, cette instrumentalisation favorise le déploiement de certaines stratégies de conquête qui ne sont pas sans risque. Suivant une approche plus descriptive que théorique, le présent article montre comment ces stratégies favorisent de redoutables attaques dont les fonctions n'ont de limites que l'imagination des attaquants afin de détourner les médias de leur rôle initial.
This study proposes a reflection on the serial fictions produced in Africa by the television channel TV5. These last years, with the arrival of new television channels, we witness a multiplication of the fictions diffused in French-speaking Africa. This multiplication of African series favors on the one hand a competition between the local media. On the other hand, it also favors a competition between local and international media. If television plays a key role in the cultural dynamics of African societies, these television flows can be used for commercial or political purposes. Moreover, this instrumentalization favors the deployment of certain strategies of conquest which are not without risk. Following an approach that is more descriptive than theoretical, this article shows how these strategies favor formidable attacks whose functions are limited only by the imagination of the attackers in order to divert the media from their initial role.
Downloads
Download data is not yet available.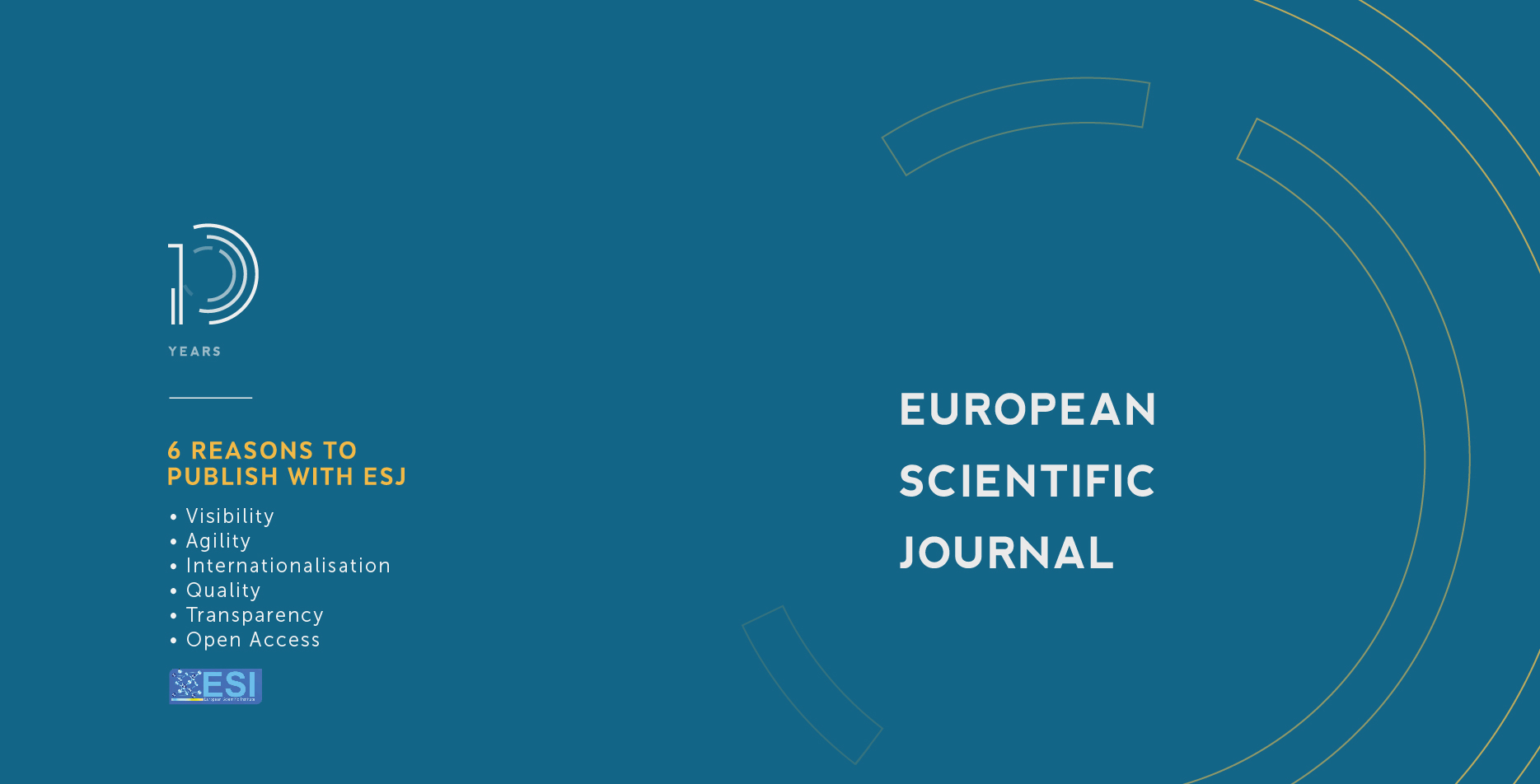 How to Cite
Affagnon, Q. (2021). Télévision numérique et séries : étude de cas de TV5MONDEplus. European Scientific Journal, ESJ, 17(20), 125. https://doi.org/10.19044/esj.2021.v17n20p125
Copyright (c) 2021 Qemal Affagnon
This work is licensed under a Creative Commons Attribution-NonCommercial-NoDerivatives 4.0 International License.