Potentiels agronomiques des Niayes de Mboro (littoral Nord du Sénégal) et risques de dégradation mécanique par ensablement : approche par analyse géomorphologique des enjeux socio-économiques
Mouhamadou Bassirou Seck

Laboratoire Leïdi « Dynamiques des Territoires et Développement » (DTD), Université Gaston Berger, Sénégal

Boubou Aldiouma Sy

Laboratoire Leïdi « Dynamiques des Territoires et Développement » (DTD), Université Gaston Berger, Sénégal
Keywords:
Ensablement, Mboro, Niayes, granulométrie, risque morphogénique, enjeux socio-économiques
Abstract
La côte de Mboro, partie intégrante de la Grande Côte du Sénégal, est un creuset de territoires porteurs d'enjeux socio-économiques. Ces territoires sont formés d'écosystèmes supports de l'économie agricole maraîchère en sus des activités inhérentes à la littoralisation de la vie. C'est un espace qui est soumis aux facteurs de la morphodynamique du système de dunes littorales. Ce sont des facteurs agents du risque vecteurs de la dynamique d'ensablement en cours. L'objectif de cet article est de déterminer la granulométrie du substrat dunaire afin d'apprécier sa sensibilité au vent, d'une part, et de mesurer les enjeux socio-économiques du potentiel agronomique maraîcher à Mboro, d'autre part. Dans ce cadre, la méthodologie est basée sur un échantillonnage de sol, l'analyse granulométrique par tamisage et des enquêtes socio-économiques in situ. Compte tenu de la sensibilité granulaire des sédiments à la déflation face au potentiel agronomique des Niayes1 à Mboro, une recherche axée sur l'intensité du risque de dégradation mécanique des profils pédologiques est justifiée dans cet environnement aérologique favorable à la déflation éolienne et sur l'activité économique autour des 1Bas-fonds entre le système de dunes littorales et ogoliennes (cuvettes maraichères).Niayes. Les résultats ont montré une granulométrie globalement fine, soit plus 90 % du poids des échantillons traités susceptibles au mode de transport par saltation et par suspension éolienne, et un potentiel cultural de quelque 14 variétés. Ce qui témoigne des enjeux de la recherche géomorphologique pour les actions d'aménagement du territoire.
The coast of Mboro, Great Coast of Senegal, is a melting pot of territories with socio-economic challenges. These territories are made up of ecosystems that support the agricultural market gardening economy in addition to the activities inherent in the coastalization of life. It is a space which is subject to factors of the morphodynamics of the coastal dune system. These are risk factors vectors of the current sand-silting dynamic. This paper focuses on sampling and determining the granulometry of the dune substrate in order to assess its sensitivity to the wind, on the one hand, and to measure the socio-economic issues of the agronomic market gardening potential in Mboro, on the other hand. In this context, the methodology targets soil sampling, particle size analysis by sieving, and socio-economic surveys in situ. Given the granular sensitivity of the sediments to deflation in the face of the agronomic potential of Niayes at Mboro, research focused on the intensity of the risk of mechanical degradation of soil profiles is justified in the aerological environment favorable to wind deflation and on the economic activity around the Niayes. The results showed a medium to fine grain size, i.e., over 90% of the weight of treated samples susceptible to the saltation and wind suspension mode of transport, and a crop potential of some 14 varieties. This testifies to the challenges of geomorphological research for land use planning actions.
Downloads
Download data is not yet available.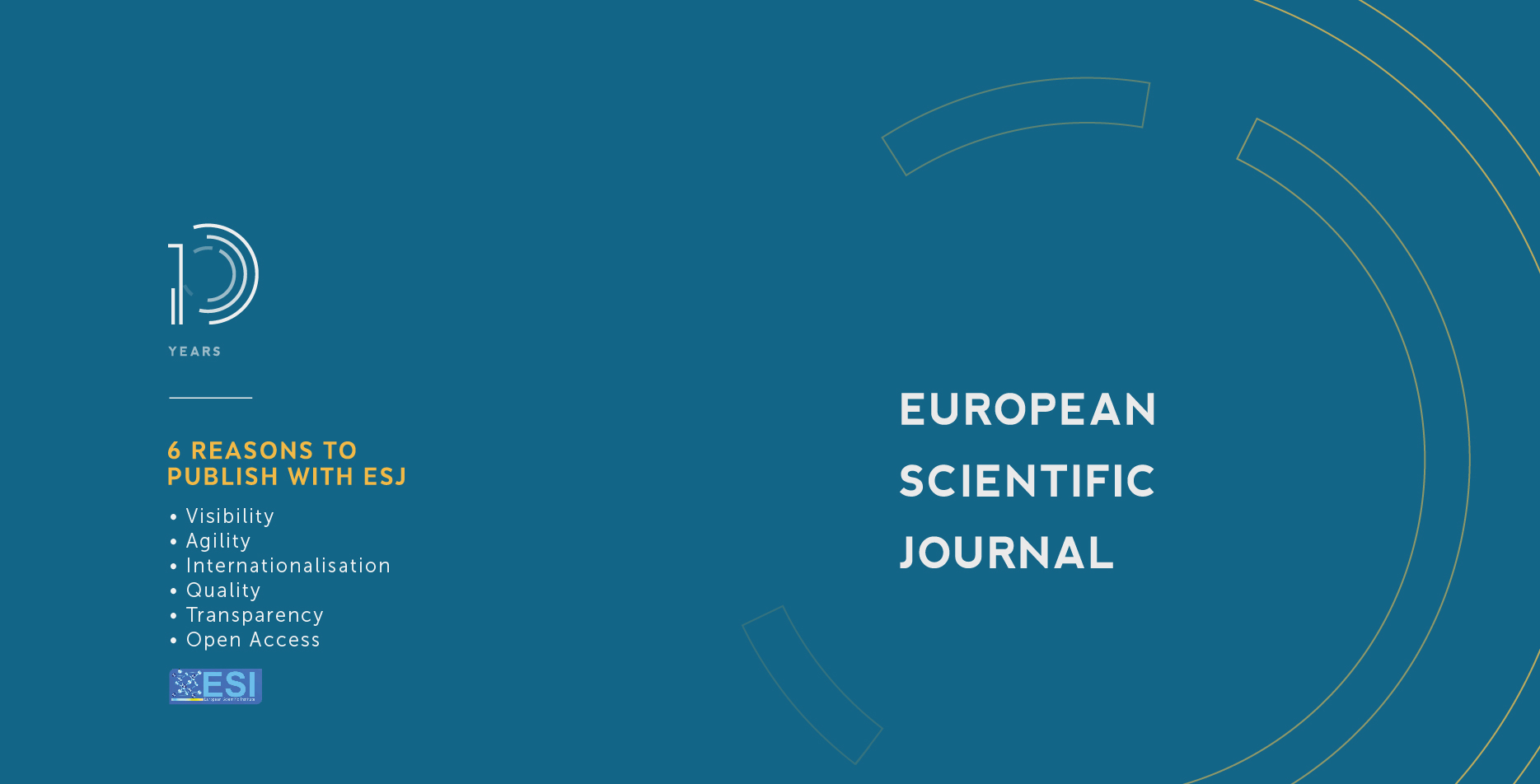 How to Cite
Seck, M. B., & Sy, B. A. (2021). Potentiels agronomiques des Niayes de Mboro (littoral Nord du Sénégal) et risques de dégradation mécanique par ensablement : approche par analyse géomorphologique des enjeux socio-économiques. European Scientific Journal, ESJ, 17(20), 140. https://doi.org/10.19044/esj.2021.v17n20p140
Copyright (c) 2021 Mouhamadou Bassirou Seck, Boubou Aldiouma Sy
This work is licensed under a Creative Commons Attribution-NonCommercial-NoDerivatives 4.0 International License.