Agronomic Performance Of S1 Maize Lines Derived From A Bi-Parental Cross Under Infested And Striga Free Environments
Abdoul-Madjidou Yacoubou

Laboratoire de Phytotechnie, d'Amélioration et de Protection des Plantes, Faculté d'Agronomie, Université de Parakou, Bénin

Nouhoun Zoumarou Wallis

Laboratoire de Phytotechnie, d'Amélioration et de Protection des Plantes, Faculté d'Agronomie, Université de Parakou, Bénin

Hafiz Adio Salami

Institut National des Recherches Agricoles du Bénin, Cotonou, Bénin Abebe Menkir, PhD

Alain S. Yaoitcha

Institut National des Recherches Agricoles du Bénin, Cotonou, Bénin Abebe Menkir, PhD

Abebe Menkir

International Institute of Tropical Agriculture (IITA), Oyo Road, Ibadan, Nigeria

Ojo Tayo

International Institute of Tropical Agriculture (IITA), Oyo Road, Ibadan, Nigeria

Paterne Angelo Agre

International Institute of Tropical Agriculture (IITA), Oyo Road, Ibadan, Nigeria
Keywords:
Recurrent Selection, Striga Hermonthica, Benin, Maize
Abstract
Striga hermonthica, causes up to 100% yield loss in maize production in sub-Saharan Africa. Developing Striga resistant maize cultivars could be a major component of integrated Striga management strategies. This study aims at assessing the agronomic performance of S1 breeding lines in improving maize for Striga resistance. Two hundred S1 lines have been evaluated under artificial infestation Striga and Striga-free conditions in Benin for two years during 2018 and 2019 growing seasons using alpha-lattice design (51 x 4) with two replicates. Twelve agro-morphological and Striga adaptive traits have been assessed. The tested lines have displayed high genetic variability for most agronomic and Striga adaptive traits. The S1 lines exhibited high grain yield than their parents with averages of 2,552.72±593 kg ha-1 and 2,965.67±635.86 kg ha-1 under Striga artificial infestation and Striga-free conditions, respectively. Grain yield has displayed high positive and significant genetic and phenotypic correlations with ears per plant and high negative correlations with days to 50% silking, ears aspect, and Striga damage rating at 8 and 10 weeks after planting (WAP). Useful traits like ears per plant, days to 50% silking, ears aspect, number of emerged Striga plants and Striga rating at 10 WAP could assist for indirect selection under Striga conditions. Based on the selection index, a total of 15 S1 lines have been identified as top ranking and can be used as sources of resistance or tolerance genes to Striga and further improvement in maize breeding in future.
Downloads
Download data is not yet available.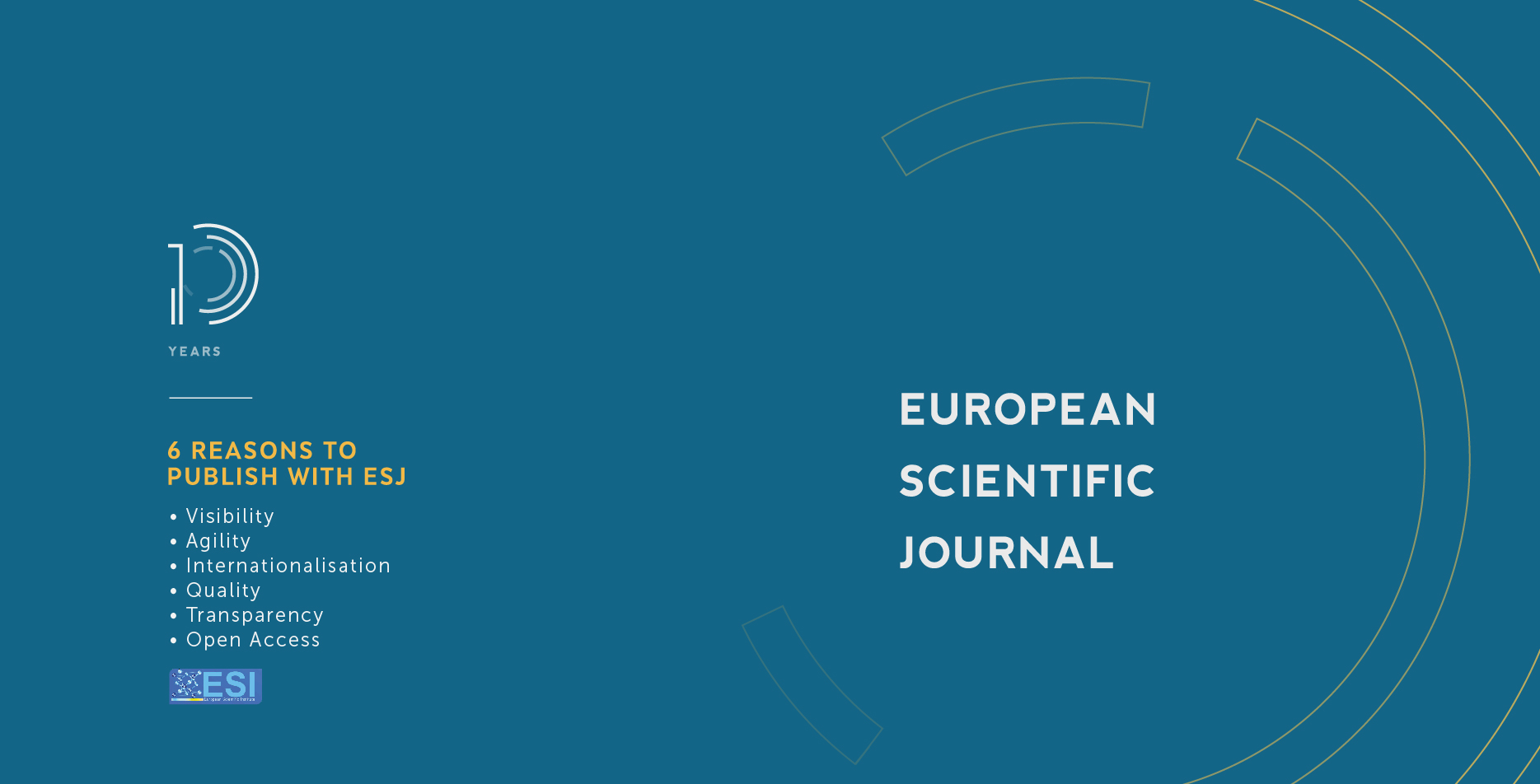 How to Cite
Yacoubou, A.-M., Wallis, N. Z., Salami, H. A., Yaoitcha, A. S., Menkir, A., Tayo, O., & Agre, P. A. (2021). Agronomic Performance Of S1 Maize Lines Derived From A Bi-Parental Cross Under Infested And Striga Free Environments. European Scientific Journal, ESJ, 17(25), 306. https://doi.org/10.19044/esj.2021.v17n25p306
Section
ESJ Natural/Life/Medical Sciences
Copyright (c) 2021 Abdoul-Madjidou Yacoubou, Nouhoun Zoumarou Wallis, Hafiz Adio Salami, Alain S. Yaoitcha, Ojo Tayo, Paterne Angelo Agre
This work is licensed under a Creative Commons Attribution-NonCommercial-NoDerivatives 4.0 International License.