Conflits liés aux pratiques religieuses et conséquences chez les populations Ebrié d'Anono M'Badon et Blockhaus (Côte d'Ivoire)
Olivier Lohoues Essoh

Docteur, Département de Criminologie, Université Félix Houphouët-Boigny, Côte d'Ivoire

Meless Siméon Akmel

Enseignant-chercheur, Maitre de Conférences, Département d'Anthropologie et de Sociologie, Université Alassane Ouattara, Côte d'Ivoire

Sylvestre Bouhi Tchan Bi

Docteur, Institut d'Ethno-Sociologie, Université Felix Houphouët Boigny, Côte d'Ivoire
Keywords:
Pratiques religieuses, conflit, essaimage, reconstruction identitaire, Ebrié
Abstract
Les Ebriés1 ont adopté les églises Harriste, Méthodiste et Catholique, devenues des patrimoines culturels religieux. En dépit du contrôle social mis en œuvre pour y maintenir les fidèles, nombreux sont les Ebrié, qui ont opté pour les églises Évangéliques, ce qui a occasionné des conflits à Anono, M'Badon et Blockhaus. Cette étude analyse les conflits liés aux pratiques religieuses et leurs conséquences dans lesdits villages. La méthodologie de recherche, essentiellement qualitative, s'appuie sur 30 personnes interrogées au moyen d'un guide d'entretien semi-directif et d'une grille d'observation. L'étude présente les résultats de terrain. Elle indique d'abord que les pratiques religieuses à Anono, M'Badon et Blockhaus sont le sceau d'une affiliation à des religions révélées et une fidélité à une tradition locale. L'article montre ensuite les conflits de leadership pour l'appropriation et la structuration sociale des espaces villageois, les conflits de perception des pratiques culturelles et christianisées. Enfin, l'étude explique les conséquences, dont la reconstruction identitaire (recomposition de la gouvernance politique, sociale et culturelle, rupture de la sociabilité familiale et communautaire) liées aux conflits dans ces espaces sociaux.
The Ebriés adopted the Harrist, Methodist and Catholic churches, which became religious cultural heritages. Despite the social control implemented to keep the faithful there, many are the Ebrié, who opted for the Evangelical churches, which caused conflicts in Anono, M'badon and Blockhaus. This study analyzes the conflicts linked to religious practices and their consequences in the said villages. The research methodology, which is essentially qualitative, is based on 30 people interviewed using a semistructured interview guide and an observation grid. The study presents the results from the field. First, it indicates that the religious practices at Anono, M'badon and Blockhaus are the seal of an affiliation with revealed religions and a fidelity to a local tradition. The article then shows the leadership conflicts for the appropriation and social structuring of village spaces, the conflicts of perception of cultural and Christianized practices. Finally, the study explains the consequences, including identity reconstruction (recomposition of political, social and cultural governance, breakdown of family and community sociability) linked to conflicts in these social spaces.
Downloads
Download data is not yet available.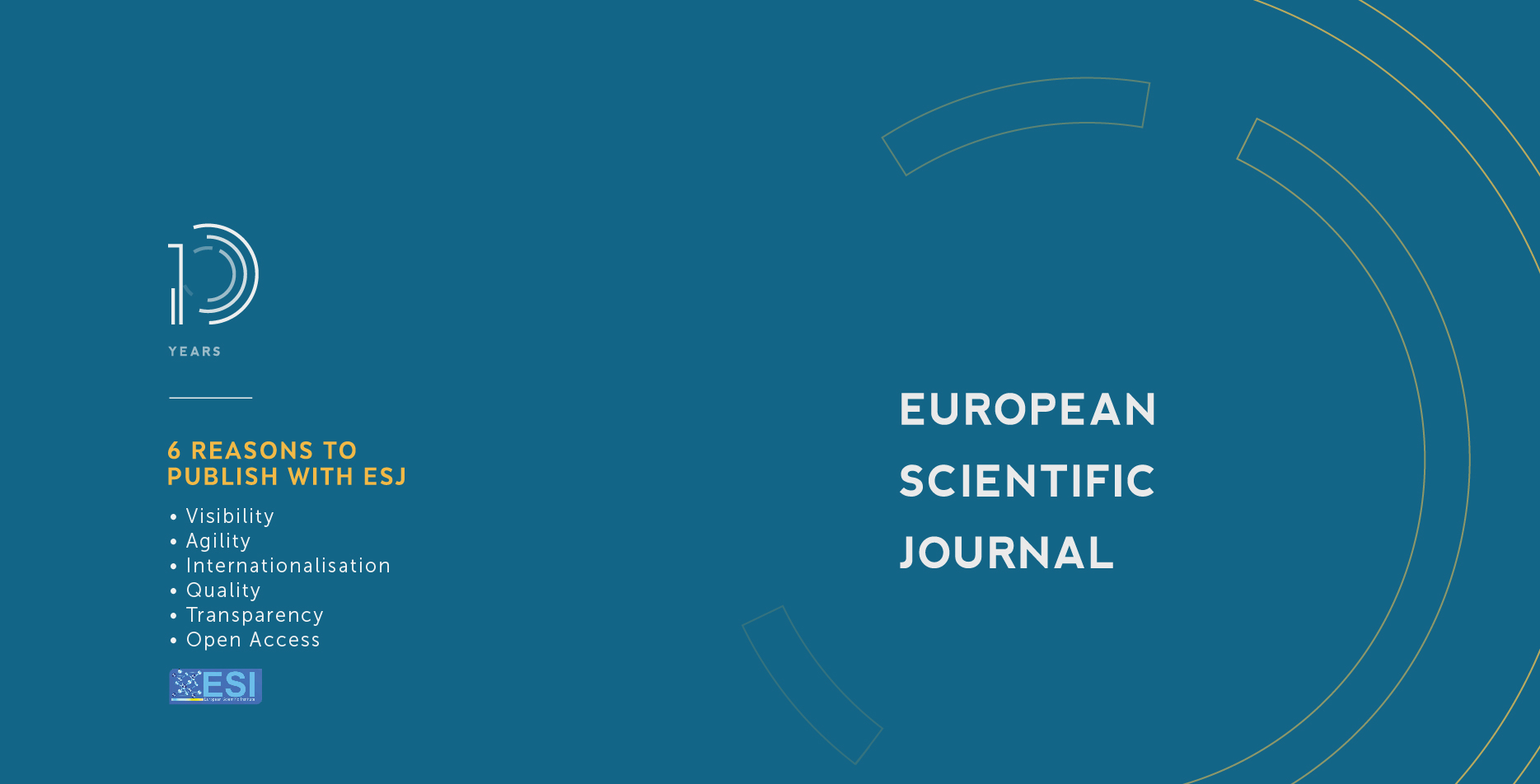 How to Cite
Essoh, O. L., Akmel, M. S., & Bi, S. B. T. (2021). Conflits liés aux pratiques religieuses et conséquences chez les populations Ebrié d'Anono M'Badon et Blockhaus (Côte d'Ivoire). European Scientific Journal, ESJ, 17(27), 200. https://doi.org/10.19044/esj.2021.v17n27p200
Section
ESJ Social Sciences
Copyright (c) 2021 Olivier Lohoues Essoh, Meless Siméon Akmel, Sylvestre Bouhi Tchan Bi
This work is licensed under a Creative Commons Attribution-NonCommercial-NoDerivatives 4.0 International License.