The Role and Impact of the Islamic Religion on the Auchi Kingdom in Nigeria Since 1914
Suleiman Yakubu

Institute of Historical Sciences, University of Pardubice, Czech Republic
Keywords:
Islam, Religion, Muslim, Deities and Kingdom
Abstract
Academic discourse on religion and inter-group relations over the years has been trending in Nigeria. This is due to several cases of inter-ethnic and inter-religious conflicts witnessed in multi-cultural and ethnic Nigeria. The paper argues that despite the escalating ethnic and religious crisis the Islamic religion had played significant roles in the lives of the people of the Auchi kingdom since 1914. It also affirms the view that, as far as Islam is concerned, there were transformative roles the religion played in the lives of the people since 1914 till date. A high level of cordial inter-group relations has been achieved between the Auchi Kingdom and neighbouring communities, owing to inter-communal mechanisms of the same religion and similar culture over the years of interaction. The Islamic religion, which preaches peace, has become interwoven with the cultural practices of the people of the Auchi Kingdom This paper relies heavily on primary and secondary sources. Consulted written sources were cross examined.
Downloads
Download data is not yet available.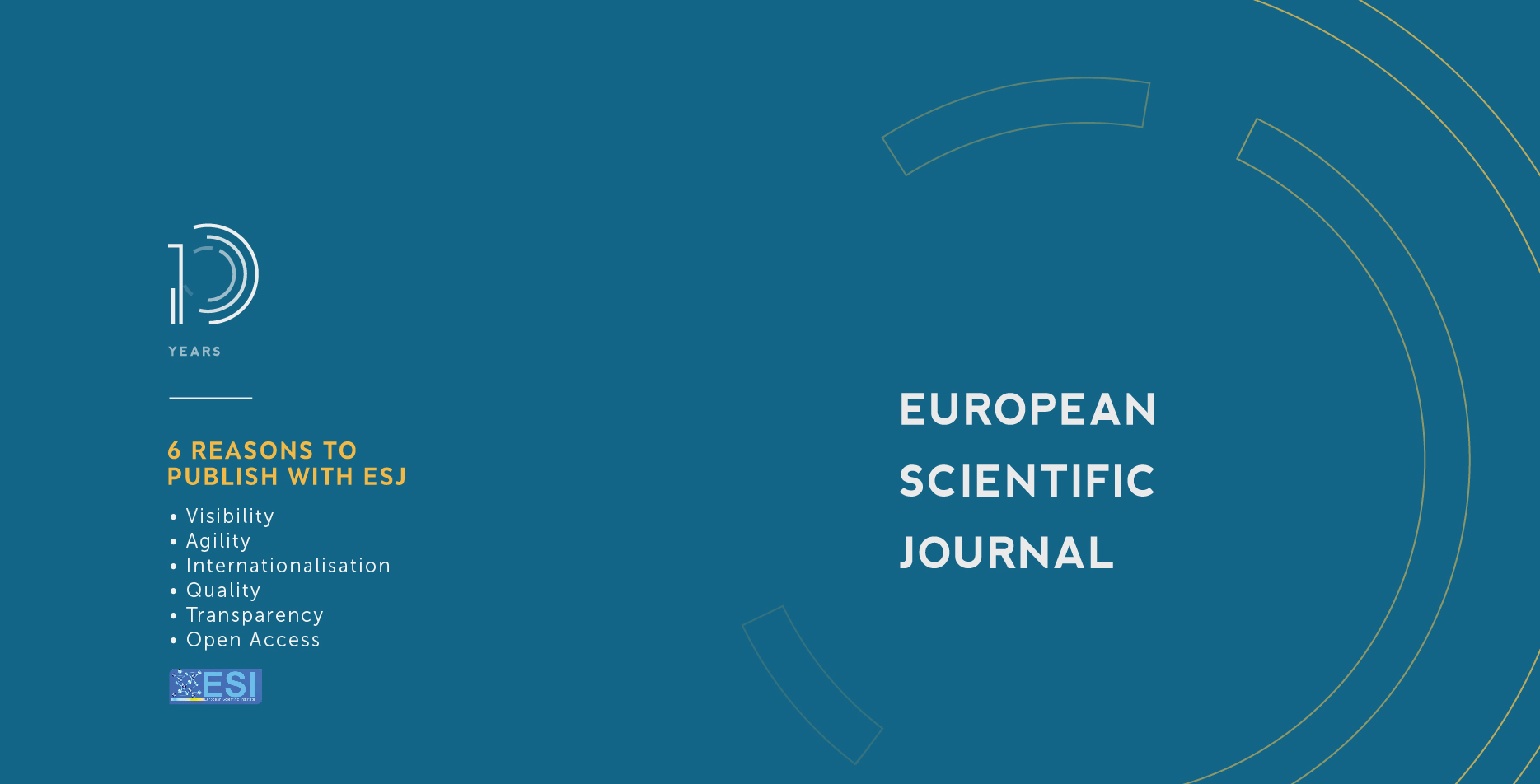 How to Cite
Yakubu, S. (2021). The Role and Impact of the Islamic Religion on the Auchi Kingdom in Nigeria Since 1914. European Scientific Journal, ESJ, 17(28), 1. https://doi.org/10.19044/esj.2021.v17n28p1
Copyright (c) 2021 Suleiman Yakubu
This work is licensed under a Creative Commons Attribution-NonCommercial-NoDerivatives 4.0 International License.