La démocratie ivoirienne à l'épreuve des stratégies coalitionnelles politiques
Diarassouba Ibrahima

Université Alassane Ouattara de Bouaké, Côte d'Ivoire
Keywords:
Acteurs, Coalition Politique, Reconfiguration politique
Abstract
L'adoption du multipartisme par la Côte d'Ivoire en 1990 s'est accompagnée du phénomène de la coalition comme nouvelle stratégie de conquête du pouvoir par des partis politiques à travers des alliances politiques. La première coalition (le front républicain) visant à former une majorité électorale est née en 1995 de l'alliance entre le FPI et le RDR pour évincer le PDCI du pouvoir. Ensuite s'en sont suivi le Rassemblement des Houphouétistes pour la Démocratie et la Paix (RHDP) en 2005, et La Majorité Présidentielle (LMP) en 2010. Ces coalitions ont toutes fait preuve de fragilité face aux opportunités politiques au point que deux d'entre elles n'existent plus (Front Républicain ; LMP), et celle qui existe (RHDP), est exposée au risque de désintégration à cause des querelles internes de positionnement. Le présent article a pour objectif d'identifier et d'analyser des causes des échecs des coalitions politiques et leurs conséquences sur la démocratie en Côte d'Ivoire. C'est une étude qualitative ancrée dans le courant théorique du changement social. Elle s'appuie sur la méthode de l'analyse de contenu. Après l'analyse des données, quatre principales causes de la fragilité des coalitions ont-été identifiées. Il s'agit : (1) du charisme trop fort des leaders politiques dans la coalition ; (2) du non-respect du principe d'inclusivité dans la prise de décision par les partis dans la mise en place des coalitions (3) de l'inexistence d'un projet de société commun clairement formalisé dès le départ entre les partis coalisés; (4) du comportement nombriliste des partis politiques membres des coalitions qui nourrissent des projets personnels inavoués.
The adoption of multiparty politics by the Ivory Coast in 1990 was accompanied by the phenomenon of the coalition as a new strategy for the conquest of power by political parties through political alliances. The first coalition (the Republican Front) aimed at forming an electoral majority arose in 1995 from the alliance between the FPI and the RDR to oust the PDCI from power. Then followed the Gathering of Houphouetists for Democracy and Peace (RHDP) in 2005, and The Presidential Majority (LMP) in 2010. These coalitions have all shown fragility in the face of political opportunities to the point that two of them between them no longer exist (Republican Front; LMP), and that which exists (RHDP) is exposed to the risk of disintegration because of internal disputes over positioning. The objective of this article is to identify and analyze the causes of the fragility of political coalitions and their consequences on democracy in Côte d'Ivoire. It is a qualitative study rooted in the theoretical stream of social change. It is based on the method of content analysis. After analyzing the data, four main causes of the fragility of coalitions were identified. These are: (1) the too strong charisma of political leaders in the coalition; (2) the failure to respect the principle of inclusiveness in decision-making by the parties in the establishment of coalitions (3) the non-existence of a common social project clearly formalized from the start between the united parties; (4) the navel-gazing behavior of the political parties that are members of the coalition, which have unacknowledged personal projects.
Downloads
Download data is not yet available.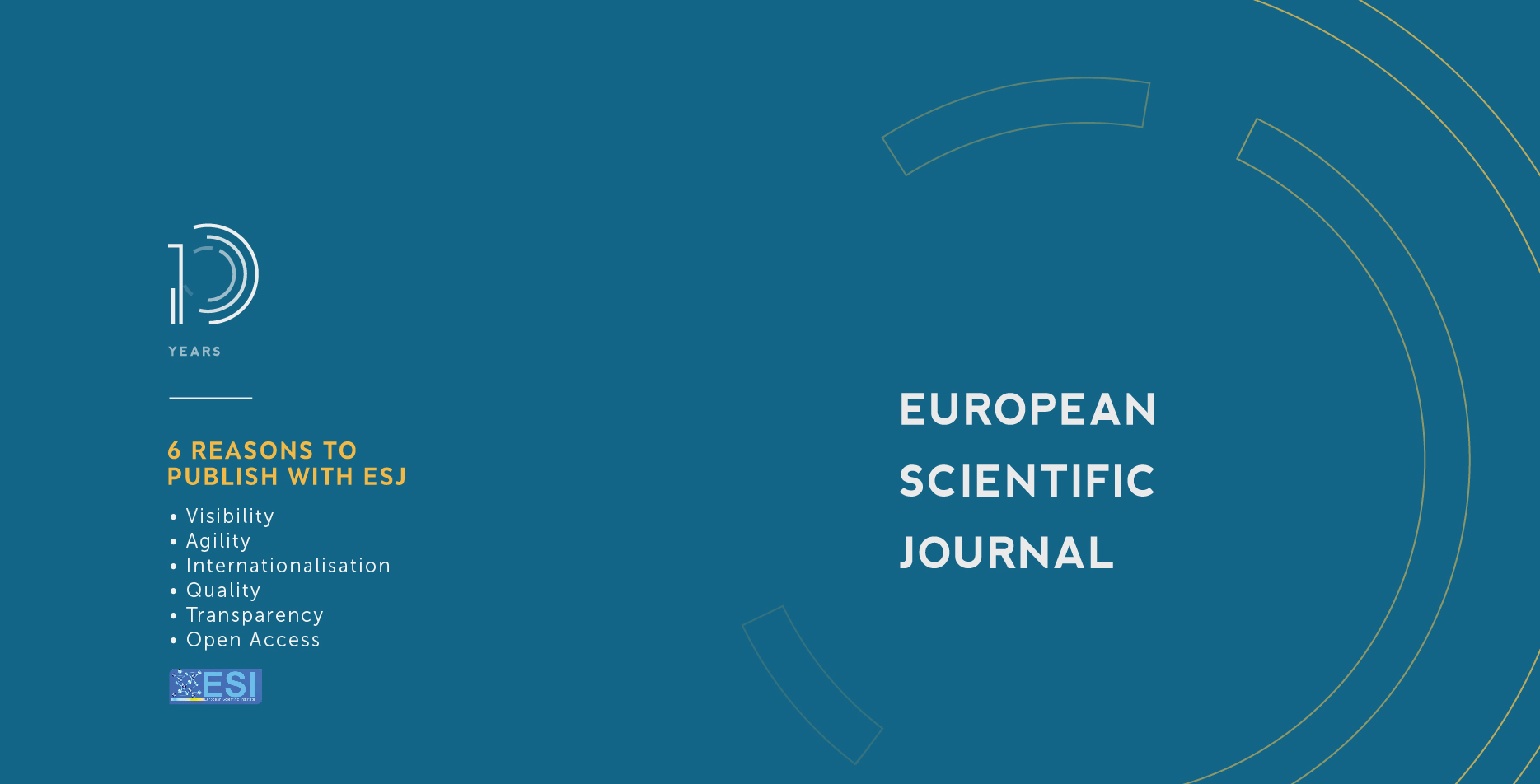 How to Cite
Ibrahima, D. (2021). La démocratie ivoirienne à l'épreuve des stratégies coalitionnelles politiques. European Scientific Journal, ESJ, 17(28), 150. https://doi.org/10.19044/esj.2021.v17n28p150
Copyright (c) 2021 Diarassouba Ibrahima
This work is licensed under a Creative Commons Attribution-NonCommercial-NoDerivatives 4.0 International License.