Developing Cross-Cultural Competency through Multicultural Perspective: An Exploratory Inquiry
Yvette Pierre

Education Department, Delaware State University, Dover, Delaware, USA

Nirmaljit K. Rathee

Education Department, Delaware State University, Dover, Delaware, USA

Vikramjit S. Rathee

Wrair Silver Spring, Maryland, USA
Keywords:
Cultural Competency, Cultural Attitude Awareness, Cultural Knowledge, K-12, Multicultural, Education, Teachers, School Diversity
Abstract
For the past decade, schools at all grade levels in United States continue to consist of students who belong to different culture, and hence the need for culturally competent teachers to address the culturally diverse needs of the students is at its highest peak. One of the ways to impart the attributes of cultural competency to preservice teachers, who will become future teachers, to focus on culturally relevant coursework. This study was carried out via an undergraduate multicultural education course which focused on imparting cultural attitude awareness and cultural knowledge attributes of cultural competency to the students. The influence of this course on these attributes of the students was investigated through a Cultural Competence Survey. The results of this study indicate that experiential and practical aspect of multicultural education has a positive impact on increasing the cultural attitude awareness of the students. It is, hence, a focused, experiential, and practical multicultural education coursework to train culturally competent next generation of teachers.
Downloads
Download data is not yet available.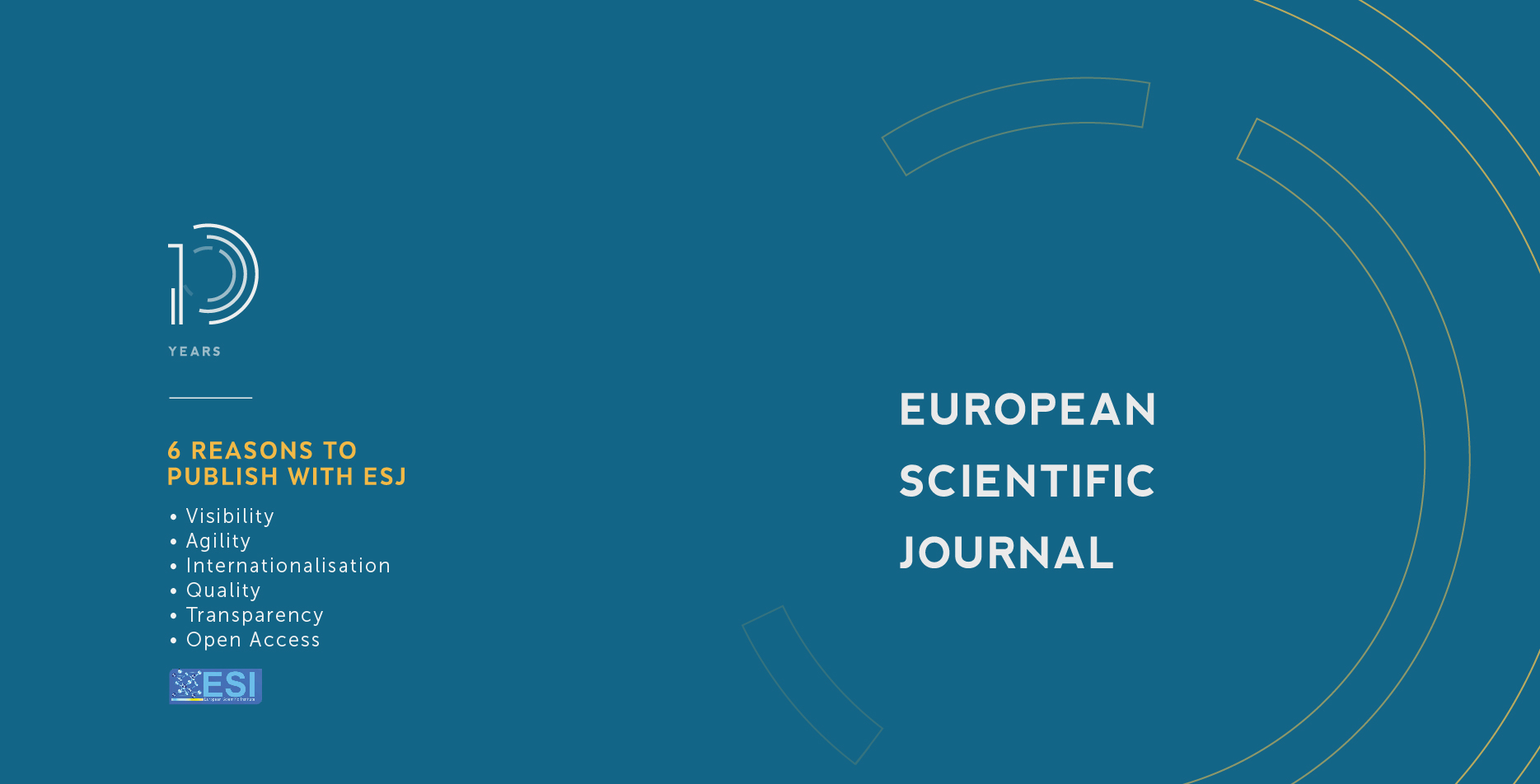 How to Cite
Pierre, Y., Rathee, N. K., & Rathee, V. S. (2021). Developing Cross-Cultural Competency through Multicultural Perspective: An Exploratory Inquiry. European Scientific Journal, ESJ, 17(27), 324. https://doi.org/10.19044/esj.2021.v17n27p324
Section
ESJ Social Sciences
Copyright (c) 2021 Yvette Pierre, Nirmaljit K. Rathee, Vikramjit S. Rathee
This work is licensed under a Creative Commons Attribution-NonCommercial-NoDerivatives 4.0 International License.