Epidemiology of Gill Monogenean Parasites Infections in Nile Tilapia Oreochromis Niloticus (Teleostei: Cichlidae) from Agneby River, Côte d'Ivoire
Adou Yedehi Euphrasie

Research Unit on Ecology and Biodiversity, Laboratory of Ecology and Sustainable Development, University Nangui Abrogoua, Abidjan, Côte d'Ivoire

Blahoua Kassi Georges

Research Unit on Hydrobiology, Laboratory of Natural Environments and Biodiversity Conservation, University Félix Houphouët-Boigny, Abidjan, Côte d'Ivoire

Yeo Kolo

Research Unit on Ecology and Biodiversity, Laboratory of Ecology and Sustainable Development, University Nangui Abrogoua, Abidjan, Côte d'Ivoire

Konate Souleymane

Research Unit on Ecology and Biodiversity, Laboratory of Ecology and Sustainable Development, University Nangui Abrogoua, Abidjan, Côte d'Ivoire

Tiho Seydou

Research Unit on Ecology and Biodiversity, Laboratory of Ecology and Sustainable Development, University Nangui Abrogoua, Abidjan, Côte d'Ivoire
Keywords:
Parasitic Infection, Gill Monogenean, Oreochromis Niloticus, Agneby River, Côte d'Ivoire
Abstract
The Nile tilapia, Oreochromis niloticus is a fast growing fish and has a great importance for fisheries, aquaculture, and screen aquarium in Côte d'Ivoire. Parasitic infections constitute significant economic loss in fish production. The work based on Epidemiology of gill Monogenean parasites of O. niloticus from the Agneby River between August to December 2020, for the first time, was aimed to characterize the physicochemical parameters of this River, to inventory the gill Monogenean species in Nile tilapia, to analyze the parasitism as a function study areas and to highlight the parasite species' distribution on the gill. A total of 102 specimens of fishes was sampled and examined for parasites. Gill helminthofauna of this fish consisted of Cichlidogyrus cirratus, C. tilapiae, C. halli and Scutogyrus longicornis. Fishes of the Agneby River at Agboville are more infested than the other ones due to environmental conditions. The examination of the two sides of the fish revealed that parasites species have the same affinity for the both sides of the fish. In contrast, at the level of the gill arch, these parasites preferred median gill arches (arches II and III).
Downloads
Download data is not yet available.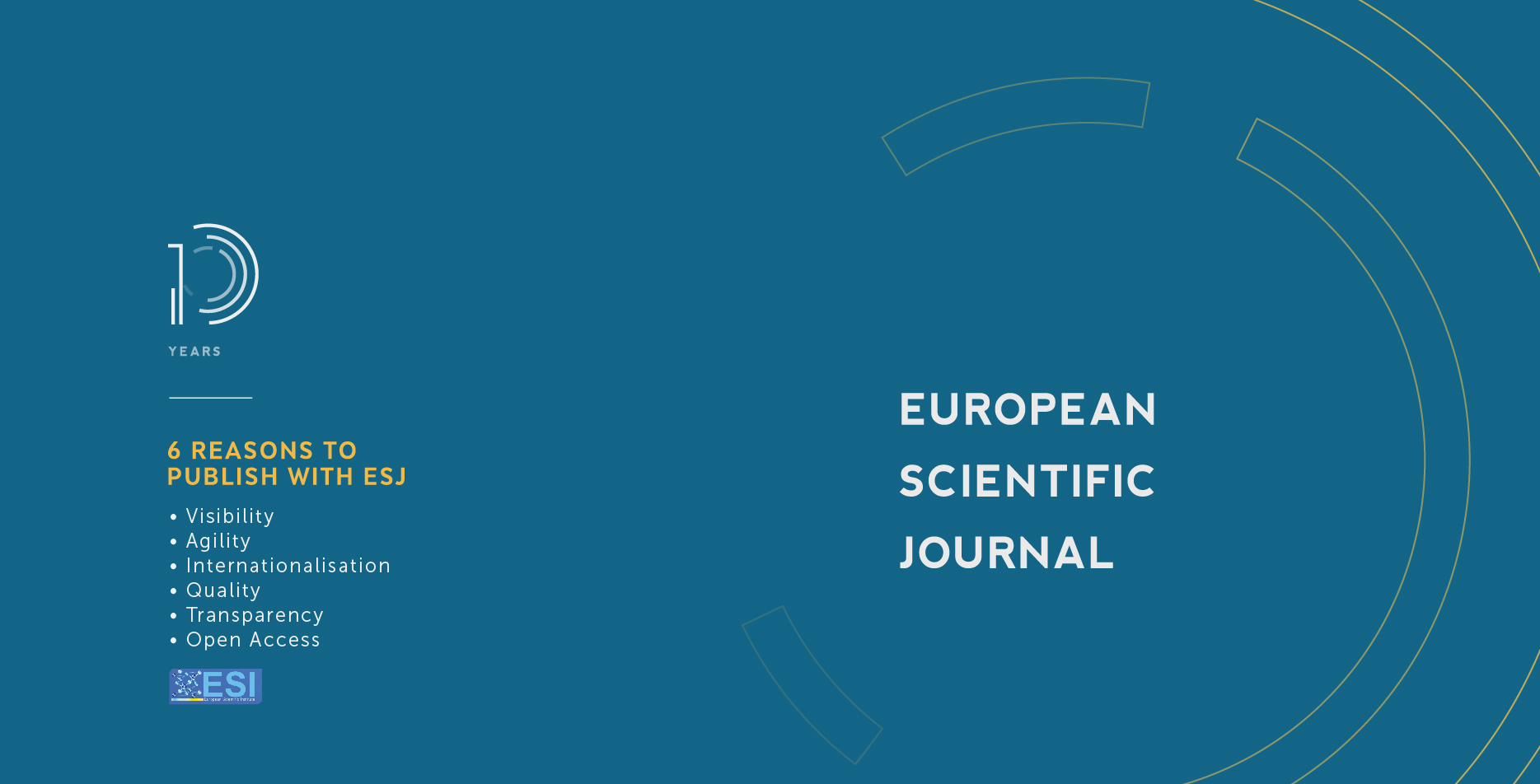 How to Cite
Euphrasie, A. Y., Georges, B. K., Kolo, Y., Souleymane, K., & Seydou, T. (2021). Epidemiology of Gill Monogenean Parasites Infections in Nile Tilapia Oreochromis Niloticus (Teleostei: Cichlidae) from Agneby River, Côte d'Ivoire. European Scientific Journal, ESJ, 17(34), 30. https://doi.org/10.19044/esj.2021.v17n34p30
Section
ESJ Natural/Life/Medical Sciences
Copyright (c) 2021 Adou Yedehi Euphrasie, Blahoua Kassi Georges, Yeo Kolo, Konate Souleymane, Tiho Seydou
This work is licensed under a Creative Commons Attribution-NonCommercial-NoDerivatives 4.0 International License.