Les Syndromes Drépanocytaires Majeurs Chez L'enfant et L'adolescent: Étude de la Cohorte du Centre Hospitalier Régional de Saint-Louis (Sénégal)
Ndiogou Seck

Service de pédiatrie, Centre Hospitalier Régional de Saint-Louis, boulevard Abdoulaye Mar Diop, Saint-Louis, Sénégal

Khadim Bop

Service de pédiatrie, Centre Hospitalier Régional de Saint-Louis, boulevard Abdoulaye Mar Diop, Saint-Louis, Sénégal

Oumy Mbacke

Service de pédiatrie, Centre Hospitalier Régional de Saint-Louis, boulevard Abdoulaye Mar Diop, Saint-Louis, Sénégal

Ibrahima Diagne

Service de pédiatrie, Centre Hospitalier Régional de Saint-Louis, boulevard Abdoulaye Mar Diop, Saint-Louis, Sénégal

Lamine Thiam

Service de Pédiatrie, Hôpital de la Paix, Boucoutte, Ziguinchor, Sénégal

Aliou Abdoulaye Ndongo

Service de pédiatrie Hôpital Aristide Ledantec,Dakar, Sénégal

Younoussa Keïta

Service de pédiatrie Hôpital Aristide Ledantec,Dakar, Sénégal

Idrissa Basse

Hôpital pour enfants de Diamniadio, Bargny, Sénégal

Djibril Boiro

Service de pédiatrie, Centre Hospitalier Abass Ndao, Avenue Cheikh Anta Diop, Dakar, Sénégal

Amadou Sow

Service de pédiatrie, Centre Hospitalier Abass Ndao, Avenue Cheikh Anta Diop, Dakar, Sénégal
Keywords:
Syndrome Drépanocytaire Majeur, Morbidité, Enfant, Adolescent, Sénégal, Major Sickle Cell Syndrome, Morbidity, Child
Abstract
La drépanocytose est une maladie héréditaire de l'hémoglobine, à transmission autosomique récessive, caractérisée par la présence d'une hémoglobine anormale appelée « hémoglobine S ». Les syndromes drépanocytaires majeurs regroupent la forme homozygote « SS » et les hétérozygoties composites (SC, SD et S béta thalassémie « Sβ »). Depuis février 2011, une cohorte d'enfants et d'adolescents atteints de syndrome drépanocytaire majeur est suivi au Centre Hospitalier Régional de Saint-Louis, Sénégal. Cette cohorte a fait l'objet de notre travail dont l'objectif principal était de décrire les caractéristiques épidémiologiques, cliniques, biologiques et évolutifs. Il s'agissait d'une étude épidémiologique, rétrospective et descriptive portant sur l'ensemble des dossiers des patients âgés de 0 à 20 ans, porteurs d'un syndrome drépanocytaire majeur, régulièrement suivis à la période du 1er janvier 2011 au 31 décembre 2016 (6 ans). Le diagnostic de syndrome drépanocytaire majeur était établi sur la base d'une NFS et d'une électrophorèse de l'hémoglobine. Durant la période d'étude 191 patients porteurs d'un syndrome drépanocytaire majeur ont été suivis au Centre Hospitalier Régional de Saint-Louis, Sénégal. Cent vingt-sept (127) dossiers ont été retenus dont 71 garçons et 56 filles. La majorité des patients (111 soit 87%) étaient de profil homozygote « SS ». L'âge moyen au diagnostic de la maladie était de 4 ans et 10 mois et l'âge moyen de début du suivi était de 6 ans 2 mois. Les circonstances de découverte de la maladie étaient dominées par une crise vaso-occlusive (58,5 % des cas). Le taux d'hémoglobine de base moyen était de 8,6 g/dl. Les deux principales complications aiguës rencontrées étaient une anémie aigue (22 %) et les infections sévères (22 %). Les complications chroniques étaient dominées par la lithiase vésiculaire (5,5 %). Le nombre moyen d'hospitalisation était de 1,9. La létalité était de 3,1 %. La drépanocytose est fréquente au Sénégal. Elle est relativement bien tolérée malgré son diagnostic et sa prise en charge tardifs. Pour améliorer la prise en charge et le pronostic des malades, il sera nécessaire de mettre en place un programme national de dépistage néonatal et la création de centres de référence de prise en charge et de suivi des patients drépanocytaires.
Sickle cell disease is an inherited disease of hemoglobin, with recessive autosomal transmission, characterized by the presence of an abnormal hemoglobin called hemoglobin "S". Major sickle cell syndromes include the homozygote form "SS" and composite heterozygous (SC, SD and S beta thalassemia). Since February 2011, a cohort of children and adolescents with sickle cell disease has been monitored at the St. Louis Regional Hospital Center, Senegal. This cohort was the focus of our work, the main objective of which was to describe epidemiological, clinical, biological, and evolutionary characteristics. This was an epidemiological, retrospective, and descriptive study of all the records of patients aged 0 to 20 years, with major sickle cell syndrome, regularly followed in the period from 1 January 2011 to 31 December 2016 (6 years). The diagnosis of major sickle cell syndrome was based on hemogram and hemoglobin electrophoresis. During the study period 191 patients with major sickle cell syndrome were followed at St. Louis Regional Hospital Center, Senegal. One hundred and twenty-seven (127) were retained, including 71 boys and 56 girls. Most patients (111 or 87%) were of homozygotic "SS" profile. The average age at diagnosis of the disease was 4 years and 10 months and the average age of onset of follow-up was 6 years 2 months. The circumstances of discovery of the disease were dominated by a vaso-occlusive crisis (58.5% of cases). The average baseline hemoglobin level was 8.6 g/dL. The two main acute complications encountered were acute anaemia (22%) and severe infections (22%). Chronic complications were dominated by vesicular lithiasis (5.5%). The average number of hospitalizations was 1.9. The lethality was 3.1%. Sickle cell disease is common in Senegal. It is relatively well tolerated despite its late diagnosis and management. To improve the management and prognosis of patients, it will be necessary to set up a national neonatal screening program and the creation of referral centers for the management and follow-up of sickle cell patients. 
Downloads
Download data is not yet available.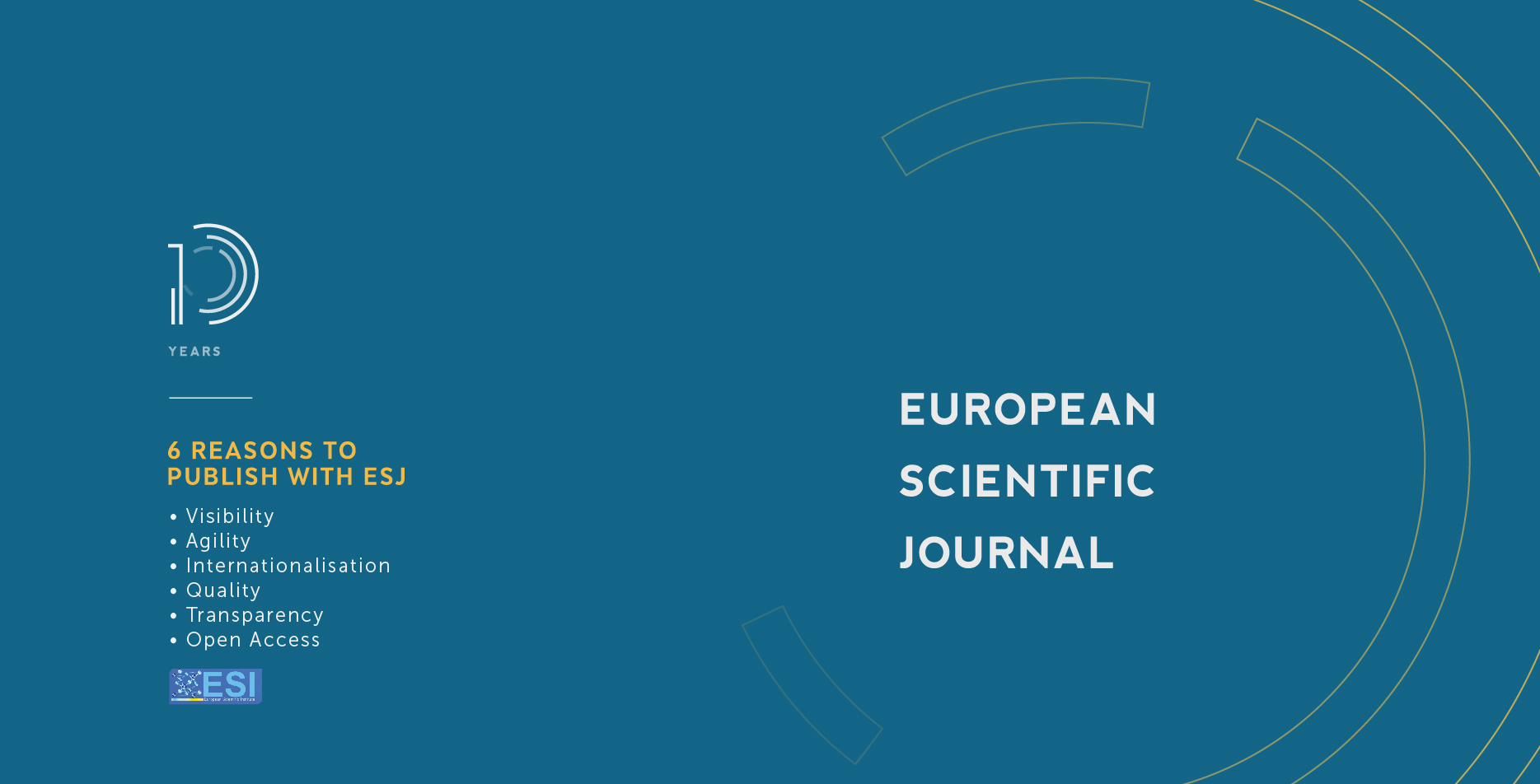 How to Cite
Seck, N., Bop, K., Mbacke, O., Diagne, I., Thiam, L., Ndongo, A. A., Keïta, Y., Basse, I., Boiro, D., & Sow, A. (2021). Les Syndromes Drépanocytaires Majeurs Chez L'enfant et L'adolescent: Étude de la Cohorte du Centre Hospitalier Régional de Saint-Louis (Sénégal). European Scientific Journal, ESJ, 17(34), 70. https://doi.org/10.19044/esj.2021.v17n34p70
Section
ESJ Natural/Life/Medical Sciences
Copyright (c) 2021 Ndiogou Seck, Khadim Bop, Oumy Mbacke, Ibrahima Diagne, Lamine Thiam, Aliou Abdoulaye Ndongo, Younoussa Keïta, Idrissa Basse, Djibril Boiro, Amadou Sow
This work is licensed under a Creative Commons Attribution-NonCommercial-NoDerivatives 4.0 International License.