Effets des Demi-Lunes Multifonctionnelles sur la Production du Sorgho en Afrique de l'Ouest: Cas de la Région de Tahoua au Niger
Maman Nassirou Ado

Faculté des Sciences Agronomiques, Université de Tahoua, Tahoua, Niger

Mahamadou Sani Moussa

Faculté des Sciences Agronomiques, Université de Tahoua, Tahoua, Niger

Harouna Karimou Ambouta

Faculté d'Agronomie, Université Abdou Moumouni, Niamey, Niger
Keywords:
Dégradation Des Sols, Restauration Des Terres, Zaï, Demi-Lunes Conventionnelles, Demi-Lunes Multifonctionnelles, Agriculture, Tahoua, Niger, Afrique De l'Ouest, Soil Degradation, Agricultural Production Of Sorghum, Land Restoration, Conventional Half-Moons, Multifunctional Half-Moons
Abstract
La dégradation des sols constitue un problème écologique ayant des conséquences néfastes considérables sur la production alimentaire au Niger et dans la région de Tahoua en particulier. L'objectif de cette étude, conduite à Kalfou dans la région de Tahoua au Niger, est d'évaluer les effets des demi-lunes multifonctionnelles sur la production agricole de sorgho. Ainsi l'essai expérimental, installé sur un terrain initialement encrouté et dénudé pendant deux (2) campagnes agricoles successives, est un bloc randomisé complet composé de trois (3) traitements sur (i) un sol aménagé en zaï (Zaï), (ii) un sol aménagé en demi-lunes conventionnelles (DLC) et (iii) un sol aménagé en demi-lunes multifonctionnelles intégrant à la fois les zaï et les tranchés de reboisement (DLM). Les résultats de l'étude ont montré que la croissance des cultures du sorgho est significativement plus élevée dans les ouvrages de demi-lunes multifonctionnelles que dans les ouvrages de zaï et de demi-lunes conventionnelles. En outre, les ouvrages de demi-lunes multifonctionnelles ont permis de produire 639 et 2159 Kg/ha de grains de sorgho respectivement en première et deuxième campagne. Ce rendement en grains est 3 à 4 fois plus élevé dans les ouvrages de demi-lunes multifonctionnelles que dans les ouvrages de zai et des demi-lunes conventionnelles. Ainsi, l'introduction de ces nouveaux ouvrages de demi-lunes multifonctionnelles, adaptés au contexte de la région sahélienne de Tahoua au Niger, permet d'optimiser l'utilisation des éléments nutritifs et des eaux de ruissellement pour la production agricole, ce qui peut renforcer la résilience de la population dans ladite zone. Toutefois, il serait nécessaire d'évaluer les impacts de ces ouvrages sur la production agricole à long terme tout en intégrant également d'autres cultures.
Soil degradation is an ecological problem which has considerable negative consequences on food production in Sahel. The objective of this study, undertaken in Kalfou in the Tahoua region in Niger, was to test the effectiveness of multifunctional half-moons (DLM) for agricultural production of sorghum. The experiment design, installed on soil encrusted two (2) successive cropping seasons of sorghum, was a complete randomized block composed of three (3) treatments in three (3) : i) soil with local practice of zai, ii) soil with conventional half-moons (DLC) and iii) soil with multifunctional half-moons (DLM). Results showed that sorghum crop growth was significantly higher in multifunctional half-moons than in zaï and conventional half-moons structures. Besides,, the multifunctional half-moon structures produced 639 and 2159 kg.ha-1 of sorghum grain at the first and second season respectively. This grain yield was three (3) to four (4) times higher in multifunctional half-moon structures than in zai and conventional half-moon structures. Thus, the introduction of these new multifunctional half-moon structures, adapted to the context of Tahoua region allows optimizing the use of nutrients and runoff water for agricultural production, which can improve people's resilience in the zone. Nevertheless , it would be necessary to evaluate the impacts of these rain water harvesting technologies on agricultural production in the long-term while also integrating other crops.
Downloads
Download data is not yet available.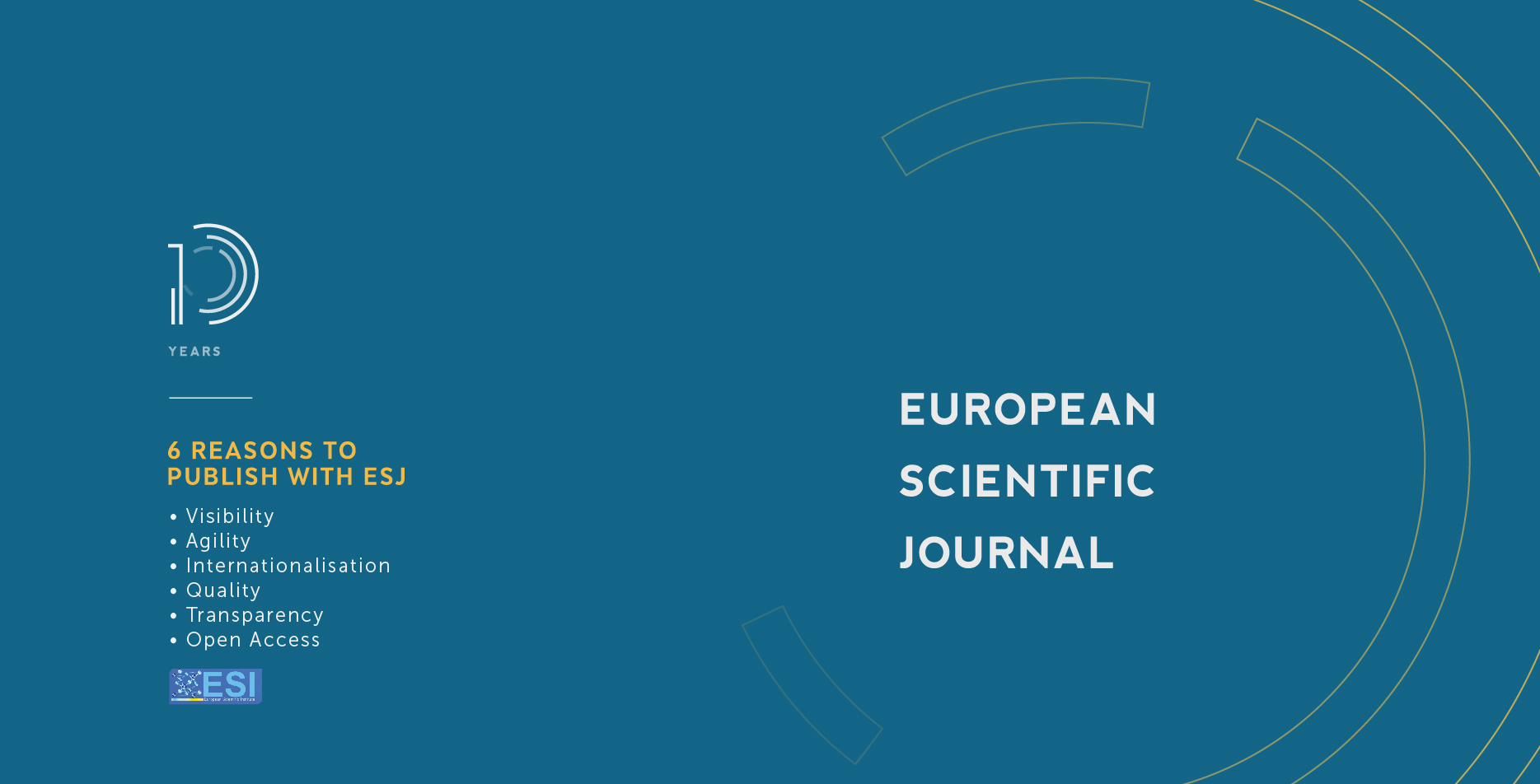 How to Cite
Nassirou Ado, M., Moussa, M. S., & Ambouta, H. K. (2021). Effets des Demi-Lunes Multifonctionnelles sur la Production du Sorgho en Afrique de l'Ouest: Cas de la Région de Tahoua au Niger. European Scientific Journal, ESJ, 17(34), 112. https://doi.org/10.19044/esj.2021.v17n34p112
Section
ESJ Natural/Life/Medical Sciences
Copyright (c) 2021 Maman Nassirou Ado, Mahamadou Sani Moussa, Harouna Karimou Ambouta
This work is licensed under a Creative Commons Attribution-NonCommercial-NoDerivatives 4.0 International License.