Technology Regeneration Guided with Fibrin Rica in Platelets in Implantodontia - A Literature Review
Linda Gabriele Gomes Cerqueira

UNIFTC – Victory of the Conquest, Brazil

Adriana Vanderlei do Amorim

UNIFTC – Victory of the Conquest, Brazil
Keywords:
Gingiva, Periodontics, Connective Tissue, Wound Healing, Platelet-Rich Fibrin
Abstract
The tissue loss is one of the consequences of damage caused by tooth loss and consequently bone tissue, one of the techniques to minimize or even correct this damage is the use of platelet-rich fibrin-guided tissue regeneration. The use of biomaterials in order to replace bone deficiencies in the regions to be implanted should provide the capacity to regenerate bone tissue, as well as make the new bone structures functional. A bibliographic survey of articles published between 2013 and 2021, articles indexed in the Databases PubMed/MEDLINE, Scielo and Google Scholar, was carried out using the keywords "Fibrin-rich platelets", "Periodontics", "Connective Tissue" and "Guided Tissue Regeneration". We found 206 articles published in the specified period, after reading the title and abstract, 17 potential articles were identified to be part of the literature review. The technique of using platelet-rich fibrin in dentistry has shown promising results, with low cost, easy execution and accelerated healing process. The limitations of the technique were found the short time to use the material and the small amount obtained after centrifugation.
Downloads
Download data is not yet available.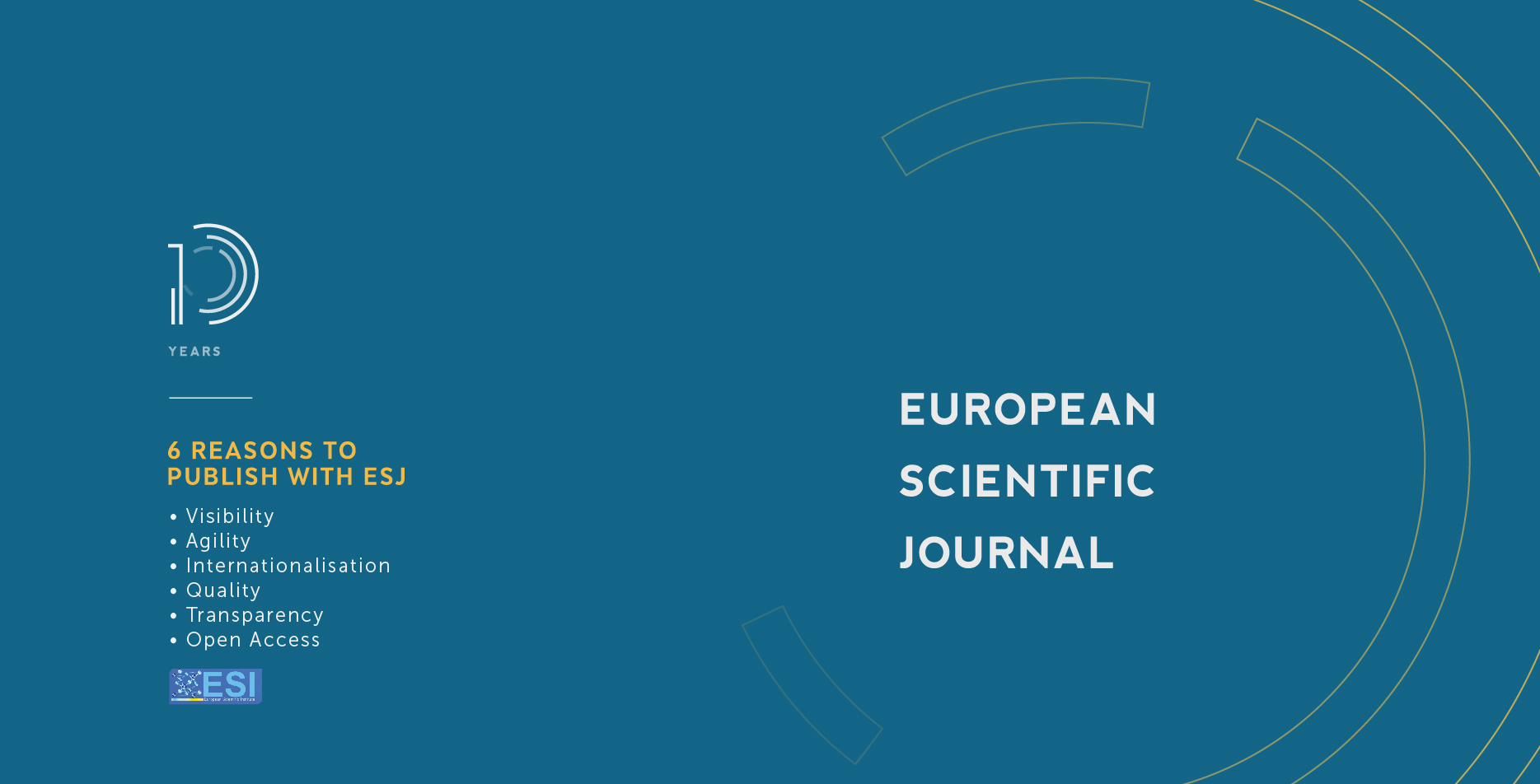 How to Cite
Gomes Cerqueira, L. G., & Vanderlei do Amorim, A. (2021). Technology Regeneration Guided with Fibrin Rica in Platelets in Implantodontia - A Literature Review. European Scientific Journal, ESJ, 17(34), 252. https://doi.org/10.19044/esj.2021.v17n34p252
Section
ESJ Natural/Life/Medical Sciences
Copyright (c) 2021 Linda Gabriele Gomes Cerqueira, Adriana Vanderlei do Amorim
This work is licensed under a Creative Commons Attribution-NonCommercial-NoDerivatives 4.0 International License.