Confianza durante la pandemia por COVID-19 en Panamá
Ericka Matus

Facultad de Biociencias y Salud Pública, Universidad Especializada de las Américas, Corregimiento de Ancón, Albrook, Paseo de la Iguana, Panamá Sistema Nacional de Investigación, SNI, SENACYT, Panamá

Lorena Matus

Department of Psychology, Universidad Iberoamericana, Santa Fe, Ciudad de México City, México

Ana Toriz

Escuela de Contabilidad y Administración, Universidad de Panamá, El Cangrejo, Simón Bolivar street

Jay Molino

Facultad de Biociencias y Salud Pública, Universidad Especializada de las Américas, Corregimiento de Ancón, Albrook, Paseo de la Iguana, Panamá Sistema Nacional de Investigación, SNI, SENACYT, Panamá
Keywords:
Confianza, COVID-19, Panamá, pandemia, escala
Abstract
Esta investigación forma parte de una batería de pruebas para precisar las consecuencias psicológicas y conductuales por la crisis COVID-19, a partir de la iniciativa COVIDiSTRESS global survey (Lieberoth y colaboradores, 2020). El objetivo es establecer las propiedades psicométricas de la escala de confianza de la OCDE para explicar la confianza en las personas y en las instituciones en situación de COVID-19 en Panamá. Es un estudio transversal, prospectivo y comparativo. Se aplicó el instrumento de medición sobre confianza elaborado por la Organización para la Cooperación y el Desarrollo Económicos (OCDE), a una población de 765 panameños adultos, entre 18 y 82 años. La estructura psicométrica indica una validez de constructo que integra a dos factores que en conjunto tienen una varianza explicada de 69.69%. La confiabilidad Alpha de Cronbach, arroja un puntaje global de 0.882. Los resultados evidencian desconfianza en las personas, en las autoridades y en las instituciones nacionales e internacionales en situación de COVID-19 en Panamá. Se perciben diferencias significativas por escolaridad, situación marital y edad. La confianza es similarmente baja por género, a pesar de los esfuerzos gubernamentales por el manejo pertinente y eficiente durante el inicio de la pandemia. Es importante, resaltar que la situación de cuarentena por pandemia durante la aplicación del cuestionario es una variable externa, extraordinaria, por lo que se recomienda realizar estudios longitudinales para contrastar y medir el impacto que ésta tiene.
This research is part of a battery of tests to determine the psychological and behavioral consequences of the COVID-19 crisis, based on the COVIDiSTRESS global survey initiative (Lieberoth et al., 2020). The objective is to establish the psychometric properties of the OECD trust scale to explain trust in people and institutions in situation of COVID-19 in Panama. It is a cross-sectional, prospective, and comparative study. The confidence measurement instrument developed by the Organization for Economic Cooperation and Development (OECD) was applied to a population of 765 Panamanian adults, between n 18 and 82 years old. The psychometric structure indicates a construct validity that integrates two factors that together have an explained variance of 69.69%. Cronbach's Alpha reliability yields an overall score of 0.882. The results show mistrust in people, authorities, and national and international institutions in situation of COVID-19 in Panama. Significant differences are perceived by schooling, marital status, and age. Confidence is similarly low by gender, despite government efforts for relevant and efficient management during the onset of the pandemic. It is important to highlight that the quarantine situation due to pandemic during the application of the questionnaire is an external, extraordinary variable, so it is recommended to carry out longitudinal studies to contrast and measure the impact it has.
Downloads
Download data is not yet available.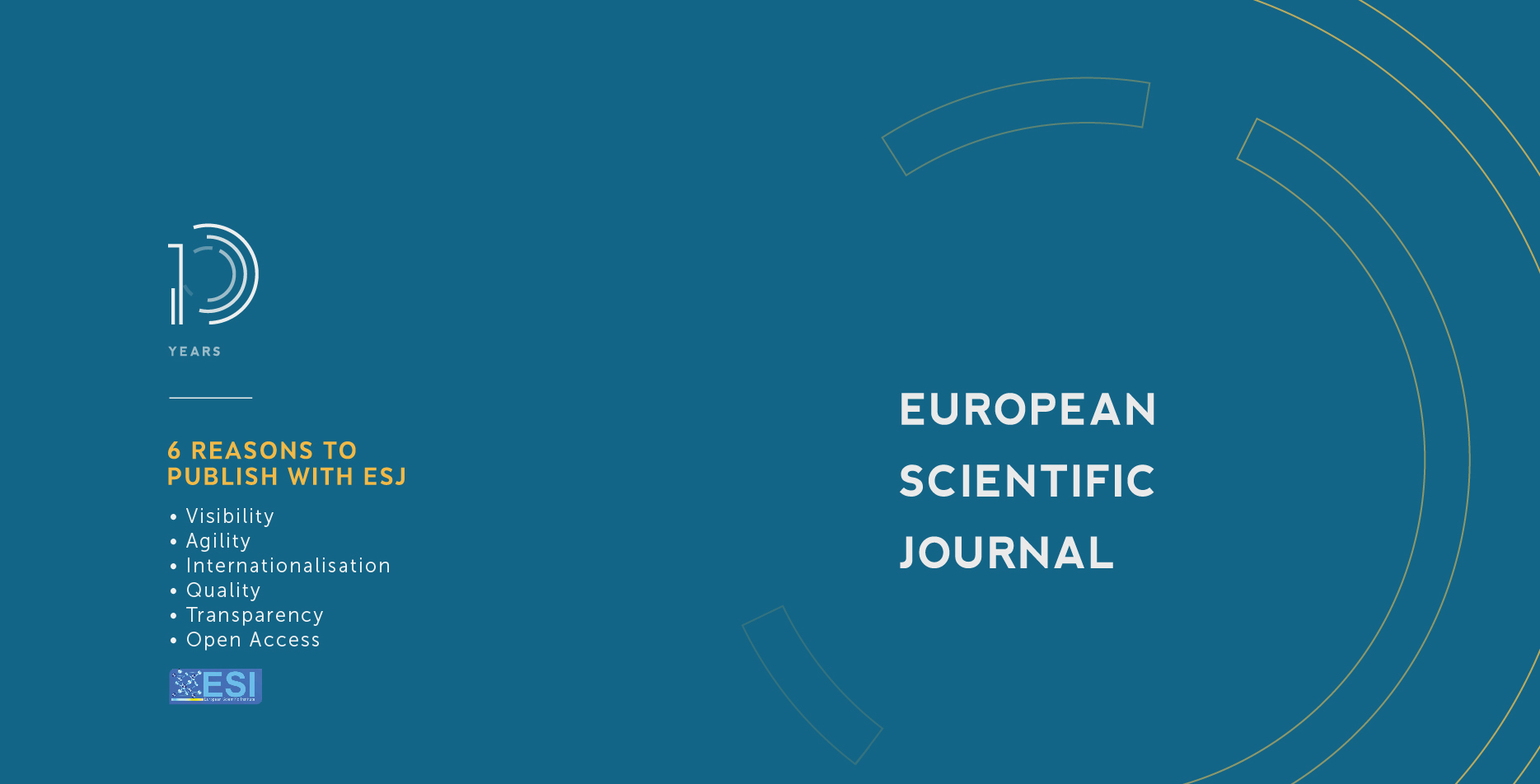 How to Cite
Matus, E., Matus, L., Toriz, A., & Molino, J. (2021). Confianza durante la pandemia por COVID-19 en Panamá. European Scientific Journal, ESJ, 17(35), 51. https://doi.org/10.19044/esj.2021.v17n35p51
Section
ESJ Social Sciences
Copyright (c) 2021 Ericka Matus, Lorena Matus, Ana Toriz, Jay Molino
This work is licensed under a Creative Commons Attribution-NonCommercial-NoDerivatives 4.0 International License.