Evaluación de la Calidad Pedagógica Enfocada en la Usabilidad de un Aplicativo Móvil Educativo en Estudiantes de Educación Superior Tecnológica de Ecuador
Darío Xavier Romero Santistevan

Ingeniero en Electrónica y Telecomunicaciones, Maestria en Ingeniería Biomédica, Docente del Instituto Superior Tecnológico Juan Bautista Aguirre

Silvania Gabriela Herrera Martínez

Licenciada en ciencias de la educación mención Lengua Inglesa y Lingüística, Directora del Departamentos de Idiomas del ISTSB, Instituto Superior Tecnológico Simón Bolívar

Ronald Darwin Vélez Zambrano

Ingeniero en electrónica y telecomunicaciones, Magister en Conectividad y Redes de Telecomunicaciones, Docente del Instituto Superior Tecnológico Juan Bautista Aguirre

Jhon Hennry Mendoza Cedeño

Magíster en gerencia educativa, Lcdo. En psicología y orientación vocacional, Unidad Educativa Fiscal Juan León Mera

Cesar Israel Mendoza Moyón

Licenciado en Ciencias Navales, Magister en Administración de Empresas, Instituto Oceanográfico y Antártico de la Armada, Armada del Ecuador
Keywords:
Usabilidad, Pertinencia, Personalización, Retroalimentación, Habilidades de pensamiento
Abstract
El presente estudio se enfoca en la necesidad que tienen los estudiantes como la brecha digital que les impide desarrollar un uso efectivo de herramientas tecnológicas y que las instituciones de educación superior en Ecuador deben de implementar dichas tecnologías del aprendizaje como herramientas didácticas para el fortalecimiento del conocimiento y la simulación de situaciones con apego a la realidad. Por tanto, el objetivo de esta investigación fue evaluar la usabilidad que tiene una aplicación móvil como herramienta para el aprendizaje por medio del análisis de descriptores: a. Pertinencia, b. Facilidad de uso, c. Personalización, d. Retroalimentación, e. Autenticidad, f. Habilidades del pensamiento, g. Trabajo colaborativo y h. Motivación, en función al desempeño pedagógico de un nuevo entorno como lo son las aplicaciones móviles. En consecuencia, se detalló una metodología con enfoque cualitativo por medio de un diseño no experimental y método inductivo basado en la descripción de las experiencias generadas por estudiantes con el aplicativo móvil de la institución. Como instrumento se seleccionó la encuesta estructurada por una escala de Likert valorada de (1-5) partiendo de "imperceptible" hasta "fuerte" en función a la aceptación de los ocho descriptores por parte de los encuestados. Por lo tanto, se planteó como población de estudio 1408 estudiantes y por medio de un muestreo probabilístico se calculó una muestra de 302. Así mismo, varios resultados pusieron a prueba las ventadas como también desventajas y dificultades que generó el aplicativo en el proceso de aprendizaje donde el 29,5 % de los estudiantes determina una motivación fuerte en el uso del aplicativo móvil, sin embargo durante el ejercicio de las clases el 59,3 % de los estudiantes han percibido frustración debido a la conectividad o al colapso del aplicativo.
This study focuses on the need that students have, such as the digital divide that prevents them from developing an effective use of technological tools and that higher education institutions in Ecuador must implement these learning technologies as didactic tools for the strengthening of knowledge. and the simulation of situations with attachment to reality. Therefore, the objective of this research was to evaluate the usability of a mobile application as a tool for learning through the analysis of descriptors: a. Relevance, b. Ease of use, c. Personalization, d. Feedback, e. Authenticity, f. Thinking skills, g. Collaborative work and h. Motivation, based on the pedagogical performance of a new environment such as mobile applications. Consequently, a methodology with a qualitative approach was detailed through a nonexperimental design and inductive method based on the description of the experiences generated by students with the institution's mobile application. As an instrument, the structured survey was selected by a Likert scale valued from (1-5) starting from "imperceptible" to "strong" based on the acceptance of the eight descriptors by the respondents. Therefore, 1408 students were proposed as the study population and a sample of 302 was calculated through probabilistic sampling. Likewise, several results tested the advantages as well as disadvantages and difficulties that the application generated in the learning process where 29.5% of the students determine a strong motivation in the use of the mobile application, however during the exercise of the classes 59.3% of the students have perceived frustration due to the connectivity or the collapse of the application.
Downloads
Download data is not yet available.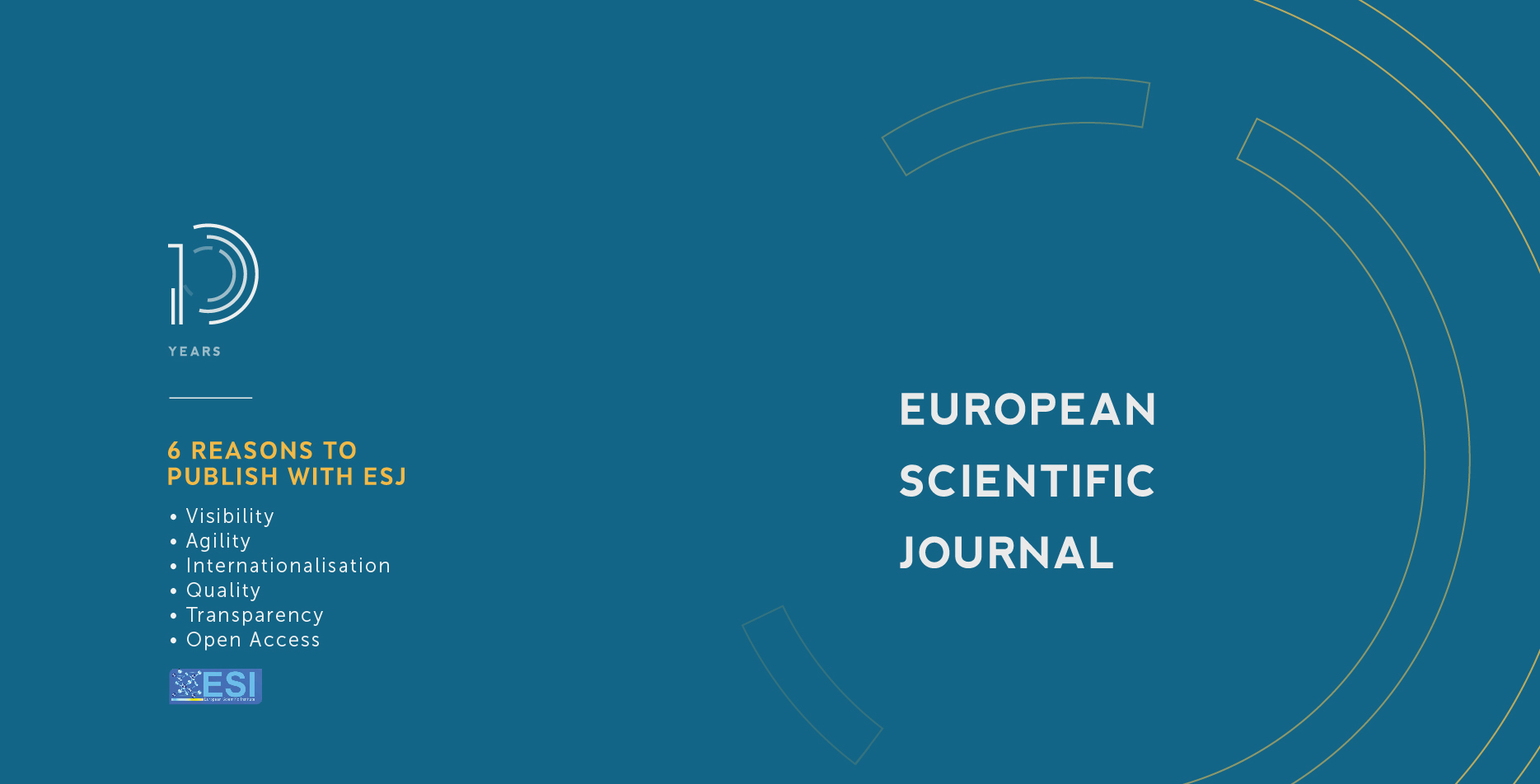 How to Cite
Santistevan, D. X. R., Martínez, S. G. H., Zambrano, R. D. V., Cedeño, J. H. M., & Moyón, C. I. M. (2021). Evaluación de la Calidad Pedagógica Enfocada en la Usabilidad de un Aplicativo Móvil Educativo en Estudiantes de Educación Superior Tecnológica de Ecuador. European Scientific Journal, ESJ, 17(35), 70. https://doi.org/10.19044/esj.2021.v17n35p70
Section
ESJ Social Sciences
Copyright (c) 2021 Darío Xavier Romero Santistevan, Silvania Gabriela Herrera Martínez, Ronald Darwin Vélez Zambrano, Jhon Hennry Mendoza Cedeño, Cesar Israel Mendoza Moyón
This work is licensed under a Creative Commons Attribution-NonCommercial-NoDerivatives 4.0 International License.