Effets de Dix (10) Variétés de Sésame (Sesamum indicum (L.)) en Association avec Le Niébé (Vigna unguiculata (L.) Walp) dans la Lutte Contre Striga Gesnerioïdes (Willd.) Vatke. au Niger
Amadou Mounkaila Hamissou

Département de Productions Végétales, Faculté d'Agronomie, Université Abdou Moumouni de Niamey, Niamey, Niger

Amoukou Adamou Ibrahim

Département de Productions Végétales, Faculté d'Agronomie, Université Abdou Moumouni de Niamey, Niamey, Niger

Zangui Hamissou

Département de Productions Végétales, Faculté d'Agronomie, Université Abdou Moumouni de Niamey, Niamey, Niger

Boureima Seyni

Département de Productions Végétales Faculté d'Agronomie et des Sciences de l'Environnement, Université Dan Dicko Dankoulodo de Maradi, Maradi, Niger.

Naino Jika Abdel Kader

Alliance of Bioversity International and International Center for Tropical Agriculture (CIAT) Headquarters, via dei Tre Denari, Maccarese, Rome, Italy
Keywords:
Striga gesnerioides, Sesamum indicum, Vigna unguiculata, Trap Plant
Abstract
Striga gesnerioïdes est une plante parasite qui cause des dégâts importants sur le niébé et les méthodes de lutte testées restent insatisfaisantes. L'étude vise à mettre au point, une référence de technique d'association sésame-niébé pour contribuer à lutter efficacement contre Striga gesnerioïdes. À cet effet, un dispositif en Split-Plot est utilisé sur un terrain naturellement infesté par Striga gesnerioïdes. Trois comptages à des périodes différentes (42, 56 et 70 jours après semis) du nombre de plants de Striga gesnerioïdes émergés par poquet de niébé ont été réalisés. Ainsi, en association dans le même poquet (sésame + niébé), les variétés de sésame EF 146, HC 110, ICN 130, HB 168, Vgr 156 et EF 147 sont efficaces pour atténuer l'émergence de striga. En alternance de poquets (niébé et sésame), les variétés de sésame EF 146, HC 110, ICN 137, EF 147 et 38-1-7 sont efficaces contre striga. Et les variétés de sésame EF 146, Vgr 156, HC 108 et 38-1-7 ont montré leurs efficacités en alternance de lignes avec le niébé. EF 146 est la seule variété de sésame efficace dans toutes les trois mesures de protections. Ces résultats pourraient être vulgarisés au niveau des producteurs de niébé pour booster sa production au niveau national, voir mondial.
Striga gesnerioïdes is a parasitic plant that causes significant damage to cowpea and the control methods tested remain unsatisfactory. The study aims to develop a technical reference of sesame-cowpea association to contribute to the effective control of Striga gesnerioïdes. For this purpose, a Split-Plot device is used on land naturally infested by Striga gesnerioïdes. Three counts at different periods (42, 56 and 70 days) of the number of emerged Striga gesnerioïdes plants per cowpea were made. Thus, in combination in the same plot (sesame + cowpea), the sesame varieties EF 146,HC 110, ICN 130, HB 168, Vgr 156 and EF 147 are effective in mitigating Striga emergence. In alternating rows (cowpea and sesame), the sesame varieties EF 146, HC 110, ICN 137, EF 147 and 38-1-7 were effective against striga. And the sesame varieties EF 146, Vgr 156, HC 108 and 38-1-7 showed their efficacy in alternating rows with cowpea. EF 146 is the only sesame variety that is effective in all three protective measures. These results could be disseminated to cowpea producers to boost its production at the national and even global level.
Downloads
Download data is not yet available.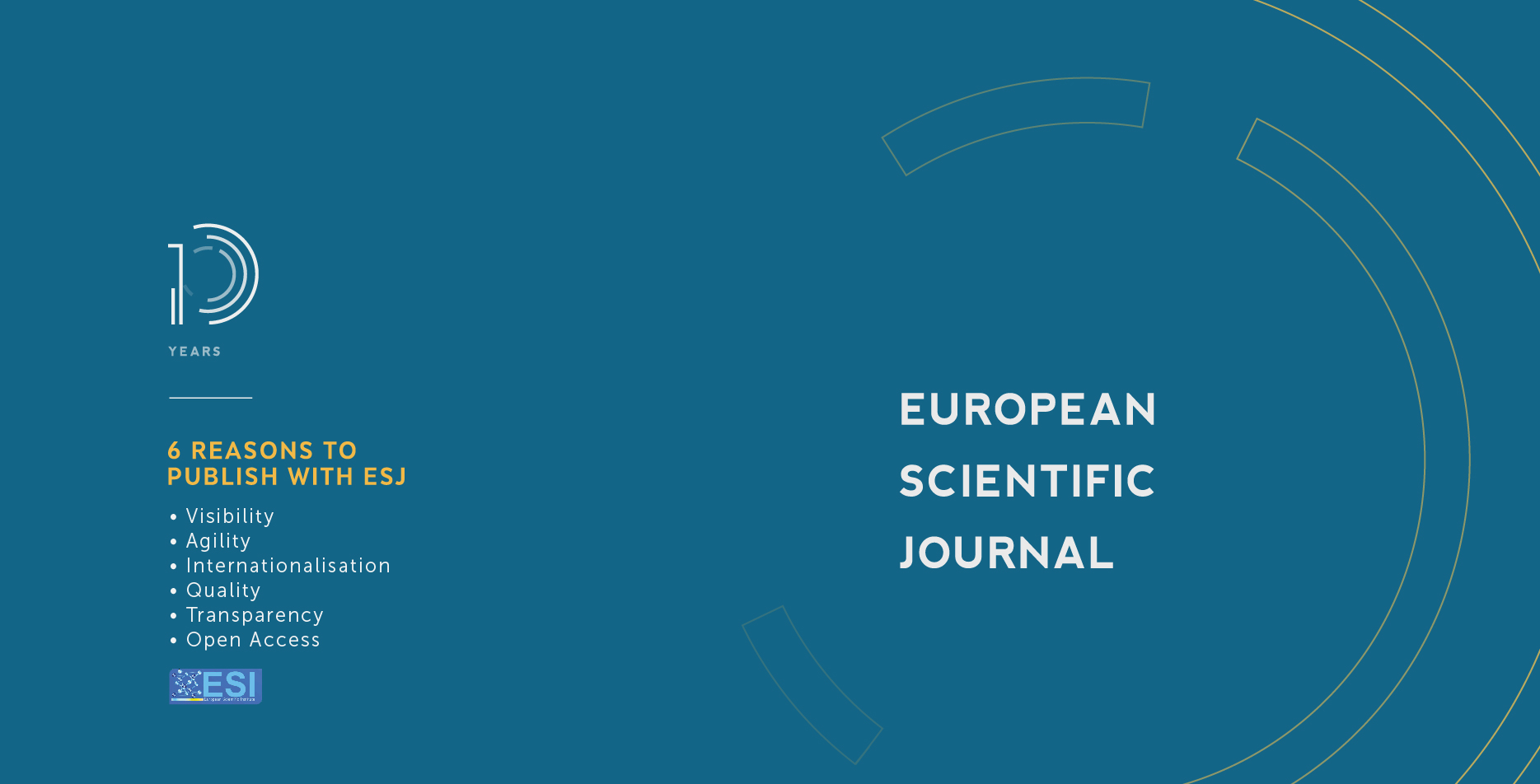 How to Cite
Hamissou, A. M., Adamou Ibrahim, A., Hamissou, Z., Seyni, B., & Abdel Kader, N. J. (2021). Effets de Dix (10) Variétés de Sésame (Sesamum indicum (L.)) en Association avec Le Niébé (Vigna unguiculata (L.) Walp) dans la Lutte Contre Striga Gesnerioïdes (Willd.) Vatke. au Niger. European Scientific Journal, ESJ, 17(37), 15. https://doi.org/10.19044/esj.2021.v17n37p15
Section
ESJ Natural/Life/Medical Sciences
Copyright (c) 2021 Amadou Mounkaila Hamissou, Amoukou Adamou Ibrahim, Zangui Hamissou, Boureima Seyni, Naino Jika Abdel Kader
This work is licensed under a Creative Commons Attribution-NonCommercial-NoDerivatives 4.0 International License.