Assessment of the Effect of Different Varieties of Tomato and Hot Pepper on Nematodes Attack in Senegal
Alpha Cisse

University of Bambey, Agricultural and Rural College, Bambey, Senegal

Mamadou Thiam Diop

University of Thies, ENSA, Senegal

Souleymane Dia Dia

Horticultural Vocational Center (CFPH), Camberene Road, Dakar, Senegal

Saliou Bob

University of Bambey, Agricultural and Rural College, Bambey, Senegal

Aboubacry Kane

University of Dakar, Faculty of Sciences and Technology, Department of Plant and Animal Biology, Dakar, SenegaL

Mbacke Sembene

University of Dakar, Faculty of Sciences and Technology, Department of Plant and Animal Biology, Dakar, SenegaL
Keywords:
Meloidogyne, Variety, tomato
Abstract
Tomato and hot pepper are very susceptible to nematodes. The Parasitic Plant Nematodes (PPN) are controlled using chemicals or resistant varieties. This study focuses on appraising the resistance levels of local and American varieties through the plant characteristics (growth, biomass) and the nematodes metrics (gall index, population). For each crop, three American varieties were tested to ascertain their resistance to the nematodes in Senegal using the following plant materials and protocol. American tomatoe varieties are as follows: Small Fry, Jet Setter, and Celebrity. The hot pepper American varieties include Charleston Bell, Carolina Cayenne, and Carolina Wonder. All of these were provided by the Entomology and Nematology Department and Cooperative Extension Service at the University of Florida. They were compared with highly susceptible Senegalese local varieties which were Roma and Orbit for tomato and Safi for hot pepper. The test was conducted in pots containing sterilized sand of dune and placed in a shelter in a completely randomized design. There were 200 second stage juveniles (J2) of Meloidogyne inoculated in each pot thirteen days after transplantation. After fifty days, plants were uprooted to collect agronomic and nematological parameters. Results for tomato showed, in general, better growth from Roma than the other American tomato varieties. Celebrity offered possibilities of reducing Meloidogyne population, while Small Fry and Jet Setter's growth were not affected by Meloidogyne populations. Safi, which is the local hot pepper variety, displayed the poorest growth. Carolina Cayenne variety also performed better than Safi in heavy infestations. Analysis of Meloidogyne J2 final population data (in the soil and root) showed a significant difference between Small Fry and Celebrity for tomato. As for hot pepper, Carolina Cayenne performed significantly better than Carolina wonder and Safi. This opens up further research opportunities on the impact of Meloidogyne nematode genus and the agronomic parameters.
Downloads
Download data is not yet available.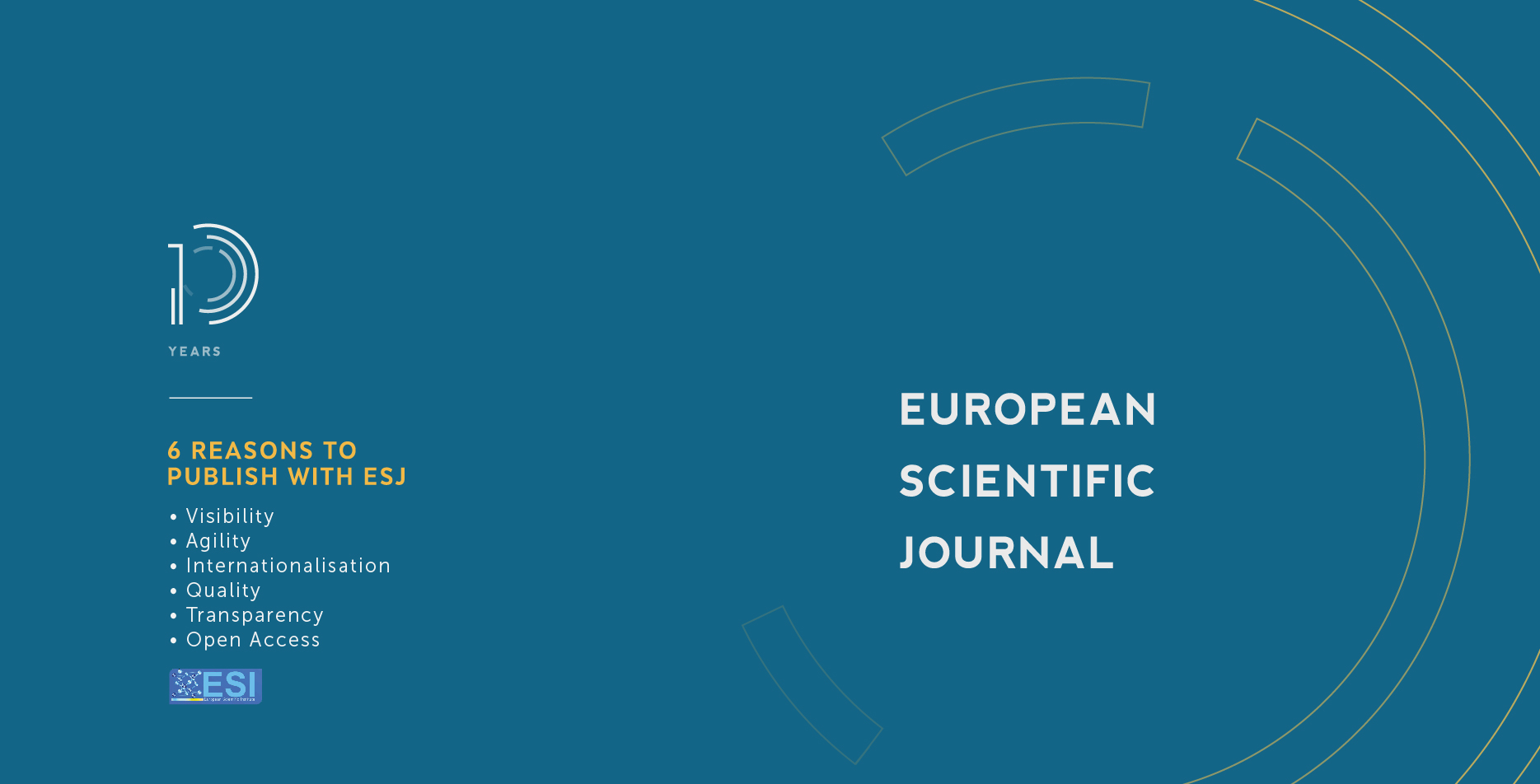 How to Cite
Cisse, A., Diop, M. T., Dia, S. D., Bob, S., Kane, A., & Sembene, M. (2021). Assessment of the Effect of Different Varieties of Tomato and Hot Pepper on Nematodes Attack in Senegal. European Scientific Journal, ESJ, 17(37), 92. https://doi.org/10.19044/esj.2021.v17n37p92
Section
ESJ Natural/Life/Medical Sciences
Copyright (c) 2021 Alpha Cisse, Mamadou Thiam Diop, Souleymane Dia Dia, Saliou Bop, Boubacry Kane, Mbacke Sembene
This work is licensed under a Creative Commons Attribution-NonCommercial-NoDerivatives 4.0 International License.