Preparación y Usos de la Harina de Maíz en Antojitos Regionales en el Municipio de Escárcega, Campeche, México
Cecilia Del Jesús López Velasco

Instituto Tecnológico Superior de Escárcega, Escárcega, Campeche

Arianna Del Ángel Pacheco May

Instituto Tecnológico Superior de Escárcega, Escárcega, Campeche

Bibiana Piedra Vázquez

Instituto Tecnológico Superior de Escárcega, Escárcega, Campeche

Maximiliano Vanoye Eligio

Instituto Tecnológico Superior de Escárcega, Escárcega, Campeche
Keywords:
Corn, Snacks, Campeche
Abstract
Corn, as it is said in Mexico (Zea mays L.) is an annual grass native to America, specifically from the central-western region of Mexico. There is a great diversity of varieties of corn. Ethnic groups and farmers have selected this crop for thousands of years for different uses, and have created and preserved the right types of corn for specialized uses. Based on all of the above, the objective of this research was to identify the processes of the preparation of corn flour (masa) and its uses in the gastronomy of the southern state of Campeche, Mexico. In order to achieve the research, a total of 28 establishments were visited, 10 dedicated to the production of corn flour (masa) and 18 focused on the preparation of regional snacks based on corn masa. Basically two ways of preparing corn flour were observed. Similarly, for the preparation of the dough to make regional snacks, four styles were identified. In the city of Escárcega 14 different types of regional snacks are sold. Fried or comal empanadas are the ones in greatest demand. The south of the state of Campeche presents a gastronomic wealth in the preparation of regional snacks, since it has influences from the central and southern communities of Mexico, so it is important to consider the area as an area rich in its gastronomy.
El maíz, como se dice en México (Zea mays L.) es una gramínea anual originaria de América, concretamente de la región centro Occidente de México. Existe una gran diversidad de variedades de maíz. Los grupos étnicos y agricultores han seleccionado este cultivo por miles de años para diferentes usos, y han creado y conservado los tipos adecuados de maíz para usos especializados. Con base en todo lo anterior, el objetivo de la presente investigación fue identificar los procesos de la preparación de la harina de maíz (masa) y sus usos en la gastronomía del sur del estado de Campeche, México. Para el logro de la investigación se visitaron en total 28 establecimientos, 10 dedicados a la elaboración de la harina de maíz (masa) y 18 enfocadas a la preparación de antojitos regionales a base de masa de maíz. Se observaron básicamente dos formas de preparar harina de maíz. De igual forma para la preparación de la masa para elaborar antojitos regionales fueron identificados cuatro estilos. En la ciudad de Escárcega se comercializan 14 tipos diferentes de antojitos regionales. Las empanadas fritas o al comal son las de mayor demanda. El sur del estado de Campeche presenta una riqueza gastronómica en la preparación de antojitos regionales, ya que presenta influencias de comunidades centro y sur de México, por lo que es importante considerar al área como una zona rica en su gastronomía.
Downloads
Download data is not yet available.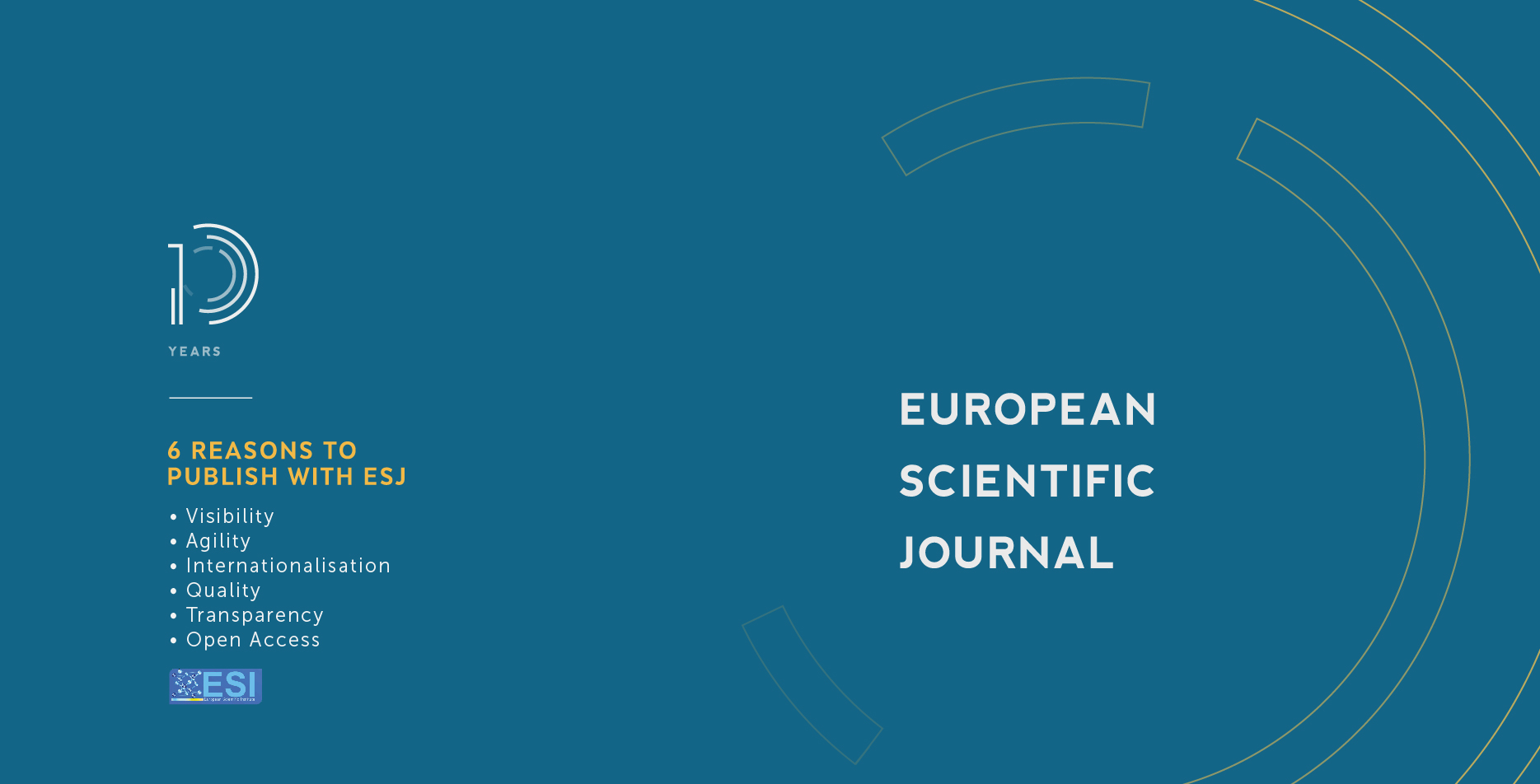 How to Cite
Jesús López Velasco, C. D., Pacheco May, A. D. Ángel, Vázquez, B. P., & Eligio, M. V. (2021). Preparación y Usos de la Harina de Maíz en Antojitos Regionales en el Municipio de Escárcega, Campeche, México. European Scientific Journal, ESJ, 17(37), 260. https://doi.org/10.19044/esj.2021.v17n37p260
Section
ESJ Natural/Life/Medical Sciences
Copyright (c) 2021 Cecilia Del Jesús López Velasco, Arianna Del Ángel Pacheco May, Bibiana Piedra Vázquez, Maximiliano Vanoye Eligio
This work is licensed under a Creative Commons Attribution-NonCommercial-NoDerivatives 4.0 International License.