Caractéristiques Nutritionnelles D'un Pâturage de Jachère Dans la Savane de Korhogo, au Nord de la Côte d'Ivoire
Gouagoua Séverin Kouadja

Centre National de Recherche Agronomique, Direction régionale de Bouaké

Adam Camille Kouame

Centre National de Recherche Agronomique, Direction régionale de Bouaké

Kouakou Eugène Kouadio

Centre National de Recherche Agronomique, Direction régionale de Bouaké

N'gouan Cyrille Kouassi

Centre National de Recherche Agronomique, Direction régionale de Bouaké

Brou Jean Kouao Jean Kouao

Centre National de Recherche Agronomique, Direction régionale de Bouaké
Keywords:
Bromatology, Fallow, Pasture, Côte d'Ivoire
Abstract
Despite the abundance of pastures in Karakoro, a region of Korhogo, in the north of Côte d'Ivoire, signs of undernourishment are observed in the animals, towards the end of the rainy season (rainy season). A study of the forage value of the pasture and its variation between the 5th and 11th week of regrowth was carried out. Bromatological analyzes completed by the study of digestibility by the use of sheep in digestibility cages were carried out. During this period, the calcium content evolved from 2.1 going to 0.4 g / kg DM while that of phosphorus remained stable (3.1 g / kg DM). That of potassium varied between 0.1 and 0.4 g / kg DM. The digestibility of the dry matter (DM) of the forage has been reduced from 55.5 to 50%. The net energy value of the grass during the 7 weeks of study increased from 0.67 to 0.63 UFL (Milk Forage Unit) and 0.56 to 0.47 UFV (Meat Forage Unit). Crude protein in grass tends to decrease with age (76.0 to 56.9 g / kg DM for MAT and 57.0 to 22.0 g / kg DM for MAD of weeks 5 to 11. Although of good energy value, this pasture, composed mainly of the forage species Andropogon gayanus Kunth (Poaceae) is particularly poor in calcium and phosphorus. This pasture can only be used for extensive production Their nutritional value can nevertheless be improved by a judicious and consequent supplementation in minerals (powder or lick stone), and especially in nitrogen.
Malgré l'abondance des pâturages à Karakoro, une région de Korhogo, au nord de la Côte d'Ivoire, des signes de sous-alimentation sont observés chez les animaux, vers la fin de l'hivernage (saison des pluies). Une étude de la valeur fourragère du pâturage et de sa variation entre la 5e et la 11e semaine de repousse a été réalisée. Des analyses bromatologiques complétées par l'étude de la digestibilité par l'utilisation de moutons en cages de digestibilité ont été faites. Durant cette période, la teneur en calcium a évolué de 2,1 allant à 0,4 g/kg MS tandis que celle en phosphore est restée stable (3,1 g/kg MS). Celle du potassium a varié entre 0,1 et 0,4 g/kg MS. La digestibilité de la matière sèche (MS) du fourrage est passée de 55,5 à 50 %. La valeur énergétique nette de l'herbe au cours des 7 semaines d'étude est passée de 0,67 à 0,63 UFL (Unité Fourragère Lait) et 0,56 à 0,47 UFV (Unité Fourragère Viande). Les protéines brutes contenues dans l'herbe ont tendance à baisser en fonction de l'âge (de 76,0 à 56,9 g/kg MS pour les MAT et 57,0 à 22,0 g/kg MS pour les MAD de la 5e à la 11e semaine. Bien que de bonne valeur énergétique, ce pâturage, composé principalement de l'espèce fourragère Andropogon gayanus Kunth (Poaceae) est particulièrement pauvre en calcium et en phosphore. Ce pâturage ne peut servir qu'à une production extensive de viande. Leur valeur nutritionnelle peut néanmoins être améliorée par une complémentation judicieuse et conséquente en minéraux (poudre ou pierre à lécher), et surtout en azote.
Downloads
Download data is not yet available.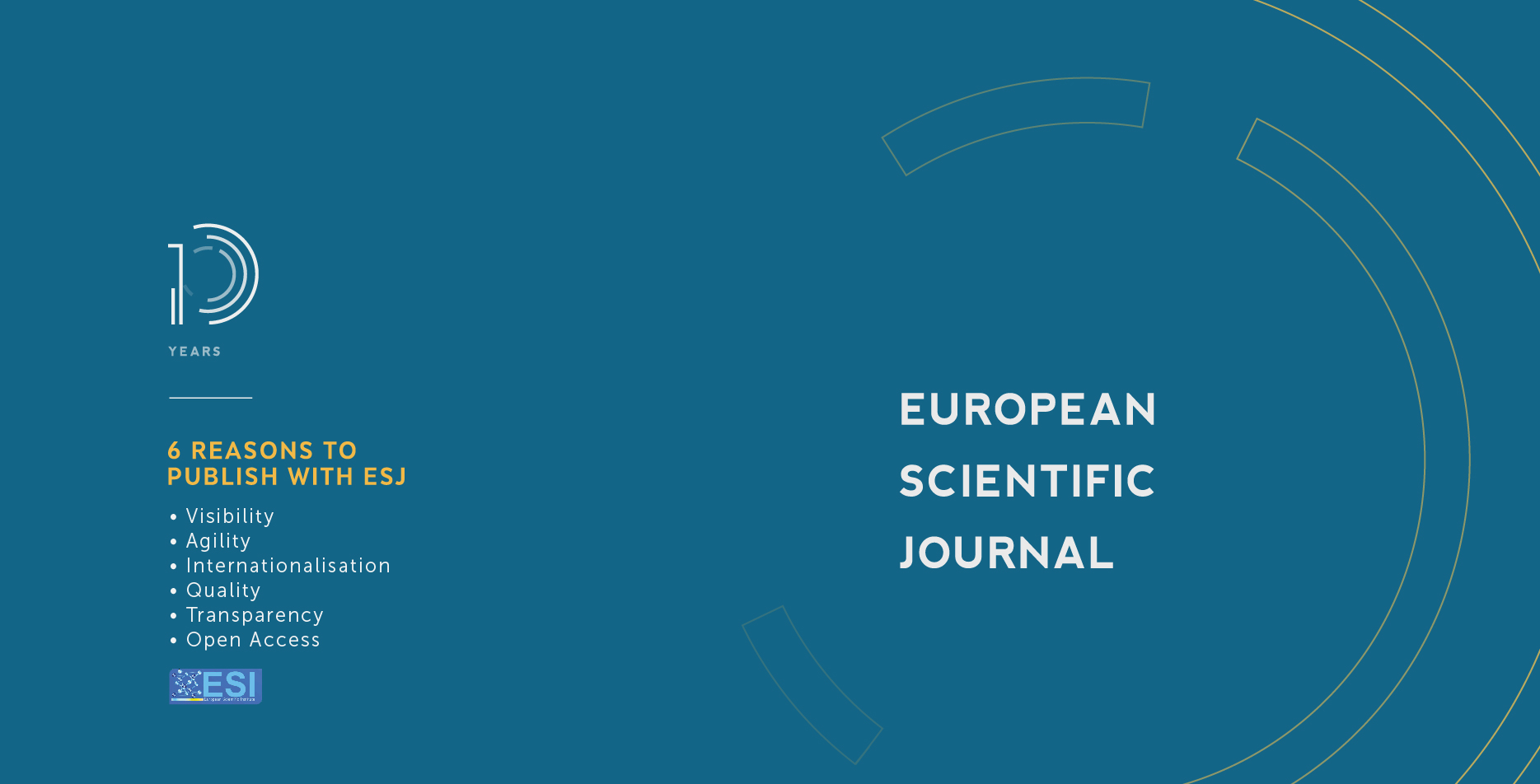 How to Cite
Séverin Kouadja, G., Camille Kouame, A., Eugène Kouadio, K., Cyrille Kouassi, N., & Jean Kouao, B. J. K. (2021). Caractéristiques Nutritionnelles D'un Pâturage de Jachère Dans la Savane de Korhogo, au Nord de la Côte d'Ivoire. European Scientific Journal, ESJ, 17(37), 310. Retrieved from https://eujournal.org/index.php/esj/article/view/14868
Section
ESJ Natural/Life/Medical Sciences
Copyright (c) 2021 Gouagoua Séverin Kouadja, Adam Camille Kouame, Kouakou Eugène Kouadio, N'gouan Cyrille Kouassi, Brou Jean Kouao Jean Kouao
This work is licensed under a Creative Commons Attribution-NonCommercial-NoDerivatives 4.0 International License.