Discourse Strategies in Chief Olusegun Obasanjo's Letter to President Goodluck Ebele Jonathan
George Adekunle Ojo

Department of English and Literary Studies, Ekiti State University, Ado-Ekiti, Ekiti State, Nigeria

Samuel Adebayo Omotunde

Department of English and Literary Studies, Ekiti State University, Ado-Ekiti, Ekiti State, Nigeria

Samuel Oluwole Akintoye

Department of Linguistics and Nigerian Languages, Ekiti State University, Ado-Ekiti, Nigeria
Keywords:
Discourse Strategies, Open Letter, National Interest, Goodluck Ebele Jonathan, Olusegun Obasanjo
Abstract
The paper sets out to investigate the discourse strategies deployed by former President Olusegun Obasanjo in his open letter to President Jonathan on December 12, 2013 which was published in most of the nation's major newspapers. The work adopts M.A.K Halliday's Systemic Functional Grammar as its theoretical framework because of the great importance which the model attaches to meanings and functions of a linguistic expression in relation to its context of usage. The researchers, through content and qualitative analysis, identify the discourse strategies used by the encoder of the speech to have the desired maximum effects on the decoders, especially President Goodluck Jonathan. Our findings reveal that President Obasanjo makes use of six discourse strategies in the letter for achieving some aims. The discourse strategies are: references to national interest; using the vocative "Mr President"; mentioning and portraying God in different perspectives; making direct appeals to the president; making references to late Gen. Sanni Abacha and copious repetitions of Nigeria and Nigerians in the text.
Downloads
Download data is not yet available.
References
1. Ademilokun, M. (2016). Discourse strategies in selected political rally campaigns of the 2011 elections in southwestern Nigeria. Papers in English and Linguistics (PEL). 17 pp. 25 – 54.
2. Anaedozie, F. (2015) Season of presidential open letters revisited: Is grand corruption the cancer of Nigeria? A critical reflection. https://eujournal.org> esj>article?Retrieved June 19, 2021.
3. Aworo-Okoro, J.O. and Mohammed, U.A. (2016) A speech act analysis of open correspondence between Nigeria's Ex-presidents Olusegun Obasanjo and Goodluck Jonathan. International Journal of English Language, Literature and Humanities. iv pp. 576-592.
4. Deighton, I. https://blog.politics.ox.ac.uk>national-interest-mean. Retrieved 9/10/2019
5. Ekhareafo, O.D. and Ambrose, C.L. (2015) Critical discourse analysis of Obasanjo's letter "Before it is Too Late" to Jonathan. International Journal of Arts and Humanities (IJAH) 4. 291-298.
6. Emeka-Nwobia, N.U (2016) Political manipulation in Nigerian presidential discourses. British Journal of English Linguistics. 4, no. 4. pp12-23.
7. Fairclough, N. (2003) Analysing discourse: Textual analysis for social research. London. Routledge. https://courses.lumen/earning.com
8. Fontaine, L. (2013) Introduction: Choice in contemporary systemic functional theory In Fontaine, L. Bartlett, T. and O Grady G. (Eds) Systemic functional linguistics. United Kingdom: Cambridge University Press pp 1-12.
9. Halliday, M.A.K (1978) Language as a social semiotic: The social interpretation of language and meaning. London: Edward Arnold.
10. Martin, J.R., & Maltienssen, C.M. (1997) Working with systemic functional grammar, London: Arnold.
11. Ogwuche, I. and Ibrahim, A.A. (2018) Communication for national integration, political mobilization and good governance in Nigeria: A comparative analysis of Obasanjo's letters to Jonathan and Buhari. International Journal of Advanced Academic Research/Social and Management Science. 4, 9. 14-31
12. Ojo, E.T. (2018) Linguistic strategies of Kola Akinlade's literary idiolect. Inquiry in African Languages and Literatures No. 11 1-11.
13. Omojuyigbe, D. (2015) Discourse markers and meaning in Chief Olusegun Obasanjo's letter to President Goodluck Jonathan. Papers in English and Linguistics (PEL)) vol. 16 No. 2 pp 165-185.
14. Omotunde, S.A. and Akinwotu, S.A. (2018) A functional analysis of passive clauses in selected independence speeches of Nigerian heads of government Journal for the Study of English Linguistics vol. 6 pp 94-113.
15. Rozina, G. and Karapetjana, I. (2009) The use of language in political rhetoric: Linguistic manipulation SDU fen Edebiyat Fakiiltesi, sayt: 19, pp 111-122.
16. "The Guardian Newspaper" December 12, 2013.
17. Van Dijk, T.A. (1997) What is political discourse analysis? Belgian Journal of Linguistics. vol. 11. pp 11-52.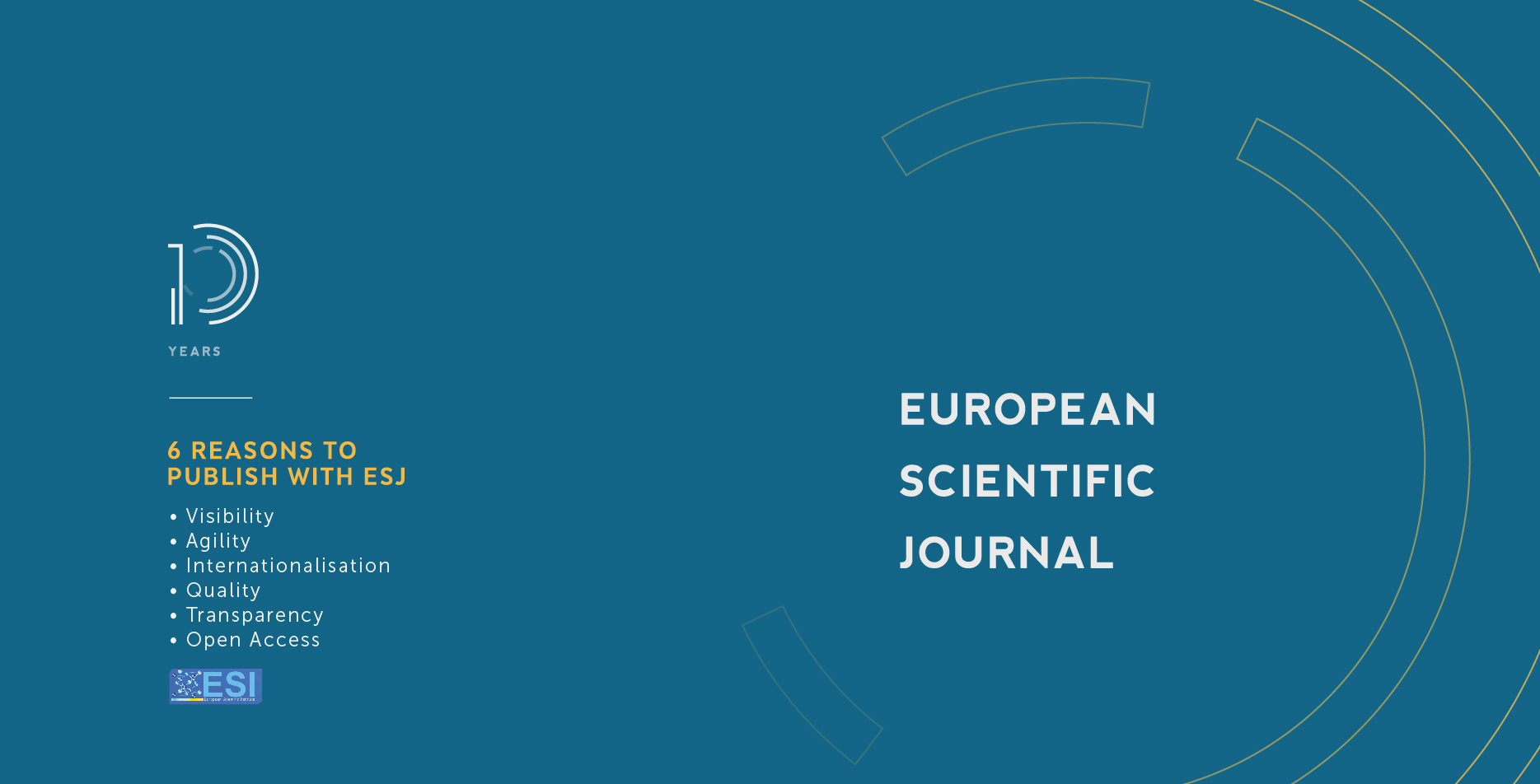 How to Cite
Ojo, G. A., Omotunde, S. A., & Akintoye, S. O. (2022). Discourse Strategies in Chief Olusegun Obasanjo's Letter to President Goodluck Ebele Jonathan. European Scientific Journal, ESJ, 18(10), 50. https://doi.org/10.19044/esj.2022.v18n10p50
Copyright (c) 2022 George Adekunle Ojo, Samuel Adebayo Omotunde, Samuel Oluwole Akintoye
This work is licensed under a Creative Commons Attribution-NonCommercial-NoDerivatives 4.0 International License.