Council of Europe Mission. Conflict Impact with Russia
Stela Mecaj

University "Ismail Qemali" Vlora, Albania
Keywords:
Council of Europe, Russia, European Convention of Human Rights, Statute of the Council of Europe
Abstract
Over the years, international organizations have played critical roles in the interactions and relationships that develop within the international system between and among states. The Russian Federation joined the Council of Europe in 1996 to strengthen its democratic policies. The nature of Russia's membership in the Council of Europe is somewhat paradoxical, given how far it strayed from the organization's objectives and principles. This also includes the organization's credibility and ability to promote democratic values throughout the Russian Federation by applying the European Convention on Human Rights. In light of the latest developments in the conflict with Russia, the issue of the protection of human rights and fundamental freedoms, on which the Council of Europe is mainly focused, seems to be a key point in the European debate and beyond. This paper summarized all points where the Council of Europe deviated from its principles and objectives. The Council of Europe, among others, has to strengthen its authority and become more resilient to afford future crises. The main question of this paper is directly related to the research strategy which is the first element. The general question of this paper is as follows: Can the mission and purpose of the Council of Europe be considered fulfilled in any case of the existence of this organization?
Downloads
Download data is not yet available.
References
1. BBC News (2019). Ukraine fury as Russia gets back Council of Europe voting rights, 25 June. https://www.bbc.com/news/world-europe-48755606.
2. Cohen, S. B. (2016). Geopolitics, Geography of International Relations, Institute of International Studies, AIIS.
3. Council Decision 2014/145/CFSP of 17 March 2014. Concerning restrictive measures in respect of actions undermining or threatening the territorial integrity, sovereignty and independence of Ukraine, Official Journal of the European Union. 17 March 2014.
4. Council of Europe (1998). Framework Convention for the Protection of National Minorities' Russian Federation.
5. Council of Europe (2016). Fourth Report submitted by the Russian Federation pursuant to Article 25, paragraph 2 of the Framework Convention for the Protection of National Minorities.
6. Council of Europe Portal (2020). The Council of Europe in brief, https://www.coe.int/en/web/about-us/.
7. European Court of Human Rights (2020). Statistics by State, Violations by Article and by State 1959-2020. https://www.echr.coe.int/Pages/home.aspx?p=reports&c.
8. European Youth Center Budapest (EYCB) – Council of Europe collaboration (2017). Building Peace in Europe January.
9. Futamura, M. & Bernaz, N. (2014). The politics of the Death Penalty in Countries in Transition, New York.
10. Interfax-Ukraine (2016). "Sanctions to be lifted from Russia after implementation of Minsk Agreements, Nuland" May. https://en.interfax.com.ua/news/general/344131.html.
11. Jean-Pierre Massias (2007). Russia and the Council of Europe: Ten Years Wasted, January, Publikuar nw Russia/NIS Research Program, France.
12. Kuzio, T. (1997). Borders, symbolism and Nation-State Building, Geopolitics and Internatinal Boundaries 2, no. 2.
13. Melkezerova, V. (2016). "Ukrainian lawmakers fume over omission of Ukraine from human rights report". https://www.kyivpost.com/article/content/ukraine-politics/ukrainian-lawmakers-fume-over-omission-of-ukraine-from-human-rights-report-416833.html.
14. Netherlands Helsinki Committee (2019). Russia's Continuation in the Council of Europe: Challenges and Chances for Human Rights December. https://www.nhc.nl/russia-and-council-of-europe-challenges-chances/.
15. Overland, I. & Fjaertoft, D. (2015). Financial Sanctions Impact Russian Oil, Equipment Export Ban's Effects Limited Oil and Gas Journal. 113 (8): 66-72.
16. Parliamentary Assembly (2014). Citing Crimea, PACE suspends voting rights of Russian delegation and excludes it from leading bodies, April. https://pace.coe.int/en/news/4982.
17. Parliamentary Assembly (2014). PACE strongly supports Ukraine's territorial integrity and national sovereignty, 07/03/2014. https://pace.coe.int/en/news/4908.
18. Parliamentary Assembly (2015). Challenge, on substantive grounds, of the still unratified credentials of the delegation of the Russian Federation Resolution 2034 Final version.
19. Parliamentary Assembly (2018). Modification of the Assembly's Rules of Procedure: the impact of the budgetary crisis on the list of working languages of the Assembly 16 March.
20. Risini, I. (2018). The Inter-State Application under the European Convention on Human Rights' Brill Nijhoff, Boston.
21. Stock, S. G. (2009). Deductive Logic. London: Kessinger Publishing, LLC.
22. Tarseeva, A. (2015). How works the Committee against Torture in Russia. https://filanthropy.ru/outnors/alisa-tarseeva.
23. The Guardian (2014). Russia delegation suspended from Council of Europe over Crimea. https://www.theguardian.com/world/2014/apr/10/russia-suspended-council-europe-crimea-ukraine.
24. The Jamestown foundation- Global Research & Analysis (2013). Failure to Sign Association Agreement with EU Triggers Violence in Ukrainian Capital, Eurasia Daily Monitor Volume: 10 Issue: 215. https://jamestown.org/program/failure-to-sign-association-agreement-with-eu-triggers-violence-in-ukrainian-capital/.
25. The New York Times (2014). Russia Responds to Western Sanctions With Import Bans of Its Own https://www.nytimes.com/2014/08/08/world/europe/russia-sanctions.html.
26. United Nations Special Rapporteur on the Independence of Judges and Lawyer (2019). Contribution by the Venice Commission of the Council of Europe.
27. Viacheslav Volodin (2017). The federal assembly of the Russian federation, payment 2017. http://duma.gov.ru/.
28. Wilfred Jenks, C. (2009). Due Process of Law in International Organizations 19(2), Published online by Cambridge University Press: 22 May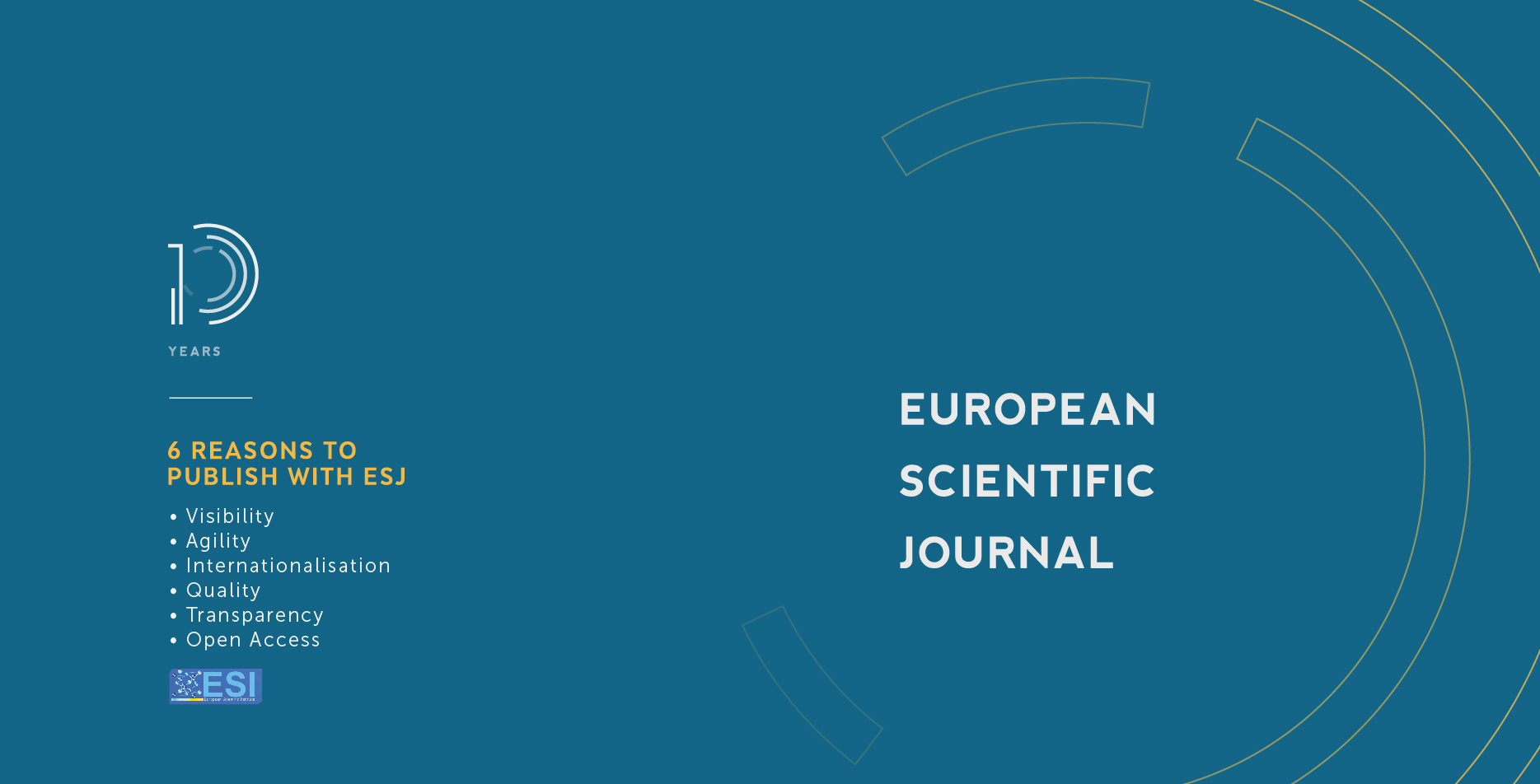 How to Cite
Mecaj, S. (2022). Council of Europe Mission. Conflict Impact with Russia. European Scientific Journal, ESJ, 18(10), 65. https://doi.org/10.19044/esj.2022.v18n10p65
Copyright (c) 2022 Stela Mecaj
This work is licensed under a Creative Commons Attribution-NonCommercial-NoDerivatives 4.0 International License.