The Violation of Human Rights in Latin America Derived from the Covid-19 Pandemic Administration
Ricardo Furfaro

University of Business & Social Sciences, Argentina
Keywords:
Human rights, violation, Latin America, pandemic, corruption
Abstract
There is no doubt at this stage of the solid evolving global relevance of universal human rights in a complex global scenario like everyone faces today. The COVID-19 pandemic and lockdowns have produced, and are still causing, an overwhelmingly negative impact on the standard citizens' lives. As drastic as it is, such affirmation is sustained in the serious deterioration in a considerable number of democracies around the world, but especially reflected in Latin America, a region of six hundred (600) million inhabitants (Werthein & Abrantes, 2021). This research aims to assess the scope of the violation of individuals' basic human rights caused by the COVID-19 pandemic administration in Latin American countries. Unreasonably extended lockdowns and other misleading and inappropriate measures implemented by different Latin American administrations have had unsurmountable and dramatic consequences for the region's inhabitants. Many Latin American governments have inadvertently put in place two (2) excluding options for their populations affected by the COVID-19 pandemic. It had to be either healthcare and fight against COVID-19, on the one side, or economic sustainability, on the other, but not the two (2) simultaneously.  Losses of thousands of lives, economic devastation, thousands of business shutdowns, millions of job losses, and educational catastrophes have all affected essential freedoms and individuals' basic universal human rights recognized by modern constitutions, including those in Latin America.  As discussed, these are the resulting consequences of governments' failure to build up necessary resources, be readily prepared to face catastrophes of this sort, and act with integrity and transparency in managing public funds. Both quantitative (i.e.numbers and statistics) and qualitative (i.e., secondary data) methodologies have been used to arrive at very relevant conclusions. Sustainable results of this research reflect how mismanagement of the pandemic, including corruption practices by certain Latin American governments, has led to catastrophic consequences in healthcare and the economic field. 
Downloads
Download data is not yet available.
References
1. Acacio, I. & Passos, A. (2020). The militarization of responses to COVID-19 in Democratic America. Brazilian Journal of Public Administration. February 2021
2. Amnesty International (2020a). Explainer: seven ways the coronavirus affects human rights. https://www.amnesty.org/en/latest/news/2020/02/explainer-seven-ways-the- coronavirus-affects-human rights/
3. Bambra, C., Riordan, R., Ford, J., and Matthews, F. (2020). The COVID-19 pandemic and health inequalities. Journal of Epidemiology and Community Health, 74(11), pp. 964-968
4. Beteta, H. (2020). ¿Cómo encontró la pandemia del COVID-19 a América Latina?, Journal of Economic Literature, 17(51), 180-193.
5. Blofield, M., Hoffmann, B., & Llanos, M. (2020). Assessing the Political and Social Impact of the COVID-19 Crisis in Latin America. (GIGA Focus Lateinamerika, 3). Hamburg: GIGA German Institute of Global and Area Studies - Leibniz-Institut für Globale und Regionale Studien, Institut für Lateinamerika-Studien. https://nbn-resolving.org/ urn:nbn:de:0168-ssoar-67260-7 Nutzungsbedingungen: Dieser Text wird unter einer CC BY-ND Lize (NamensnennungKeine Bearbeitung) zur Verfügung gestellt. Nähere Auskünfte zu den CC-Lizenzen finden Sie hier: https://creativecommons.org/licenses/by-nd/3.0/deed.de
6. Delgado, D., Wyss Quintana, F., Perez, G., Sosa Liprandi, A., Ponte-Negretti, C., Mendoza, I., & Baranchuk, A. (2020). Personal Safety during the COVID-19 Pandemic: Realities and Perspectives of Healthcare Workers. Latin America. International Journal of Environmental Research and Public Health, 17(8), 27-32. http://dx.doi.org/10.3390/ijerph17082798
7. Dordyak, O. (2017). Implementation and Guarantee of Human Right to Rest in the System of Modern International Relations. European Scientific Journal, ESJ, 13(10), 70. https://doi.org/10.19044/esj.2017.v13n10p70
8. Fukuyama, F. (2015). Why is democracy performing so poorly? Journal of Democracy 26(1), 11- 20. http://doi.org/10.1353/jod/2015.0017
9. Gallego, J., Prem, M. & Vargas, J. (2021). Inefficient procurement in times of pandemic. https://papers.ssrn.com/so13/papers.cfm?abstract_id=3600572
10. Gargarella, R. (2014). Latin American Constitutionalism: Social Rights and the "Engine Room" of the Constitution. Notre Dame Journal of International & Comparative Law 4(1).
11. Kalra, A., Michos, E. Chinnaiyan, K. (2020). COVID-19 and the healthcare workers. European Heart Journal, 41 (31), 2936-2937
12. Kaya, P. A., & Yilmazer, I. U. E. (2019). The Right to Work as a Fundamental Human Right. European Scientific Journal, ESJ, 15(14), 151. https://doi.org/10.19044/esj.2019.v15n14p151
13. Kos, D., Richard, S. & Wasserstrom, J. (2020). Minimising bribery and corruption in the time of COVID-19 n.p: International Anti-Corruption Academy.https://geopragma.fr/minimising-bribery-and-corruption-in-the-time-of-covid/
14. Lacase, S. (2021). On Problems and Solutions in Latin America. Agora Point of View. Agora Public Affairs & Strategic Communications. April/May 2021.
15. Larrosa, J. (2020). SARS CoV2 in Argentina: Lockdown, mobility, and contagion. Journal of Medical Virology 93(4), 2252-2261. https://doi.org/10.1002/jmv.26659
16. Layachi, O. (2020). International protection of human rights during the COVID-19 pandemic fight. Systematic Reviews in Pharmacy, 11(6), 1332-1338
17. Lebret, A. (2020). COVID-19 pandemic and derogation to human rights. Journal of Law and the Biosciences, 7(12),15-22. https://doi.org/10.1093/jlb/lsaa015
18. May, R. (2021). Human Rights in Latin America. Oxford Bibliographies
19. Queensland Human Rights Commission (2019). Right to life. www.qhrc.qld.gov.au/your-rights/human-rights-law/right-to-life.

20. Ritz, D., O'Hare, G. & Burgess, M. (2020). The hidden impact of COVID-19 on children: A Global Research Series. London: Save the Children International.
21. Sikkink, K. (2014). Latin American Countries as Norm Protagonists of the Idea of International Human Rights. Global Governance, 20(3). 389-404
22. Tak, Z. (2019). Strengthening the Culture of Democracy and Human Rights to Prevent Conflicts and Wars. European Scientific Journal, ESJ, 15(11), 19. https://doi.org/10.19044/esj.2019.v15n11p19
23. Werthein, P. & Abrantes, D. (2021). Latin America before and after the pandemic. https://www.thebridge.social/latin-america-before-and-after-pandemic.
24. https://www.amp.economist.com
25. https://www.atlanticcouncil.org/in-depth-research-reports/covid-19-recovery-in-latin--and-the-caribbean-a-partnership-strategy-for-the-biden-administration/
26. https://www.bloomberg.com/graphics/covid-resilience-ranking https://www.carga.prensainternacional.mrecic.gov.ar/why-latin-americas-economy-has-been-badly-hurt-COVID-19 https://www.cepal.org/sites/default/files/presentations/files/ppt_socialpanorama2020_en.pdf
27. https://coronavirus.jhu.edu/map.html
28. https://www.covid19-evidence.paho.org/Ac
29. https://covid19.who.int https://www.data.unicef.org/covid-19-and-children/ https://www.data.unicef.org/resources/protecting-children-from-violence-in-the-time-of-Covid-19-brochure/
30. https://www.github.com/vdeminstitute/pandem https://www.goldmansachs.com/insights/pages/COVID-19-where-we-go-from-here-f/report.pdf https://www.gspublishing.com/content/research/en/reports/2020 https://hrcr.org/docs/argentine_const/second_part_1.html https://www.ilo.org/global/topics/coronavirus https://www.oecd.org/coronavirus https://www.ohchr.org/en/newsevents/pages/COVID-19.aspx https://www.ourworldindata.org/covid-vaccinations https://www.scholarship.law.nd.edu/ndjicl/vol4/iss1/ https://www.transparency.org/en/news/COVID-19- vaccine-transparency https://www.un.org/en/global-issues/human-rights https://worldjusticeproject.org/sites/default/files/documents/corruption/design
31. https://www.worldometers.info/coronavirus/#main_table BY PETER https://www.wto.org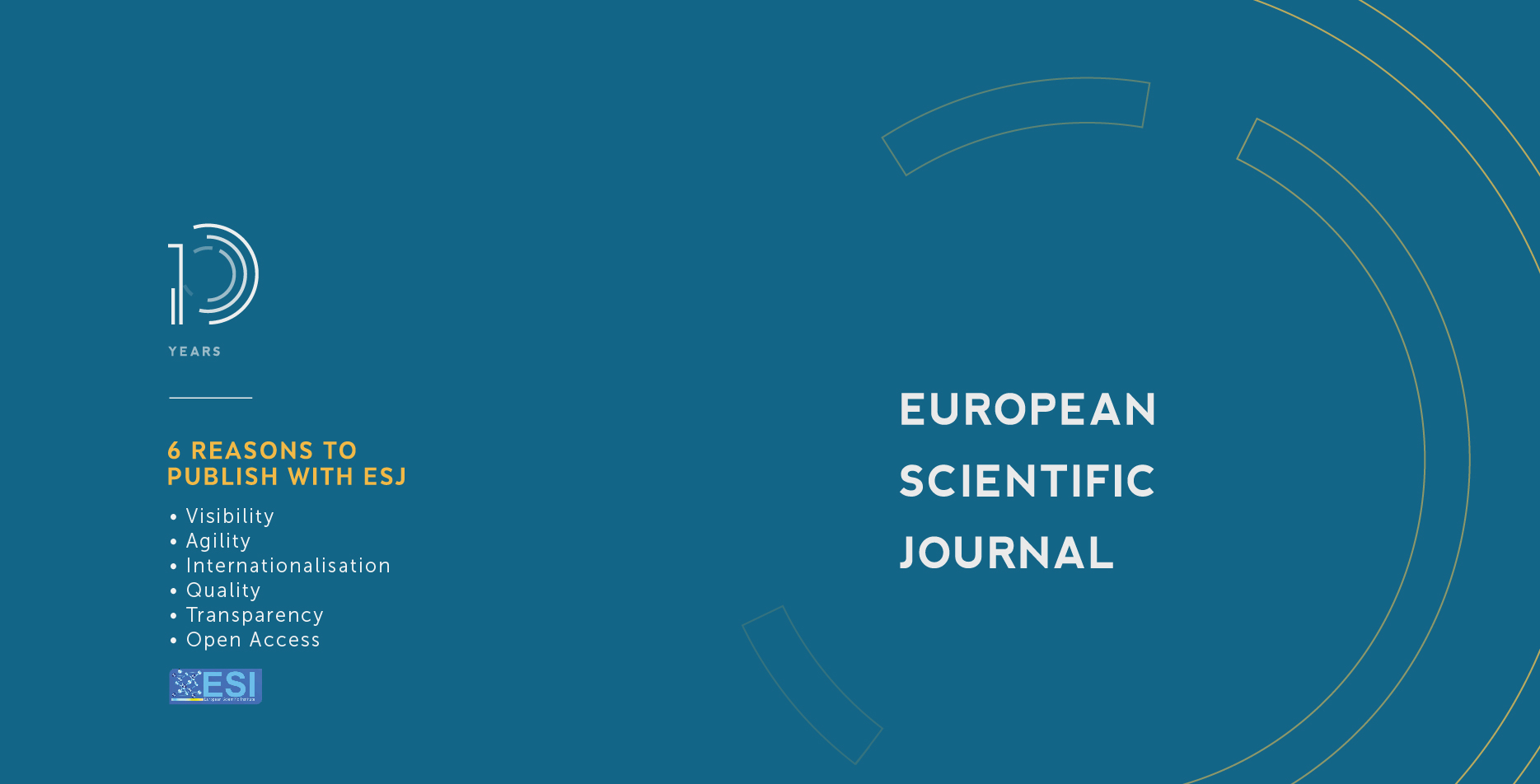 How to Cite
Furfaro, R. (2022). The Violation of Human Rights in Latin America Derived from the Covid-19 Pandemic Administration. European Scientific Journal, ESJ, 18(16), 21. https://doi.org/10.19044/esj.2022.v18n16p21
Copyright (c) 2022 Ricardo Furfaro
This work is licensed under a Creative Commons Attribution-NonCommercial-NoDerivatives 4.0 International License.