Comparison of Physical Properties between Grey and Dyed Knitted Fabric
Nusrath Jahan Khanam

Department of Textile Engineering, Primeasia University, Bangladesh

Sushama Saha Swati

Department of Textile Engineering, Primeasia University, Bangladesh

Mayesha Maliha

Department of Textile Engineering, Primeasia University, Bangladesh

Nadvi Mamun Pritha

Department of Textile Engineering, Primeasia University, Bangladesh
Keywords:
Bursting Strength, Pilling, Residual
Abstract
This paper focuses on the changes in the fabric's physical properties like GSM, bursting strength, pilling, extension, and residual extension in both grey and dyed stage. Moreover, this investigation also shows the relationship between bursting strength, pilling, extension, and residual extension with GSM. Furthermore, from grey to dyed stage, a visible change in GSM occurred and the influence of GSM in different physical properties also appeared significantly. A strong relationship of bursting strength, extension, and residual extension with GSM change of 100% cotton single jersey fabric was found, but pilling shows very negligible change in relation to GSM. Physically, after dyeing, changes were visible in case of GSM and pilling. With the change of fabric condition, i.e., grey and dyed stage fabric, the physical properties shows significant changes in terms of characteristics. In comparison to different physical properties of fabric in grey and dyed stage, the analysis has shown that the value of GSM was increased gradually after dyeing. Bursting strength, extension, and residual extension was decreased from grey to dyed stage. Overall pilling rate was observed and it was found to improve after dyeing.
Downloads
Download data is not yet available.
References
1. Abramavičiūtė, J. M. D. (2011). Structure properties of knits from natural yarns and their combination with elastane and polyamide threads. Materials Science, 17 (1), 43 – 46.
2. Candan, C. Ö. L. (2002). Dimensional, pilling, and abrasion properties of weft knits made from open-end and ring spun yarns. Textile Research Journal, 72 (2), 164 – 169.
3. Emirhanova, N. K. Y. (2008). Effects of knit structure on the dimensional and physical properties of winter outerwear knitted fabrics. Fibres and Textiles in Eastern Europe, 16 (2), 69 – 74.
4. Gykytė, I. S. E. (2002). Pilling of knitted materials. Materials Science, 8 (3), 316 – 319.
5. Hafsa Jamshaid, T. H. (2012). Comparison of regression and adaptive neuro-fuzzy models for predicting the bursting strength of plain knitted fabrics. Fibers and Polymers 2013, 14(7), 1203-1207.
6. Faridul Hasan, K. M. (2015). Study on the Changes of GSM (gm/m2) of grey knitted fabric from pretreatment to finishing. International Journal of Textile Science 2015, 4(6), 119-136.
7. Mikučionienė, D. (2009). The influence of structure parameters of weft knitted fabrics on propensity to pilling. Materials Science, 15 (4), 335 – 338.
8. Mohammad Hosain Reza, K.C. Z. (2015). A study on changes of dimensional properties of grey knit fabric due to wet process. European Scientific Journal, 11(15), 163-170.
9. Mohammad Mobarak Hossain, F. H. (2018). Factors of weft knitted fabrics related to the bursting strength. International Journal of Scientific and Engineering Research, 9(4), 138-142.
10. Prof. Dr. Md. Mahbubul Haque, E.K.M.E. (2017). Pilling propensity of various types of knit fabrics. Journal of Textile Engineering (Dhaka), 2017, 5-17.
11. Rassel, M. A. (2019). Effect of fabric structure and design on knitted fabric width, weight andits strength. Journal of ELT and Education, 2(3 & 4), 25-30.
12. Selin Hanife Eryuruk, F. K. (2016). Analysis of the performance properties of knitted fabrics containing elastane. International Journal of Clothing Science and Technology, 28(4), 463-479.
13. Tufail Hassan, M.Q.K. (2020). The assessment of finishing properties on the mass per unit area, pilling, bursting strength, and wickingbehavior of polyester weft-knitted jersey fabric. Coatings 2020, 10(8),1-12.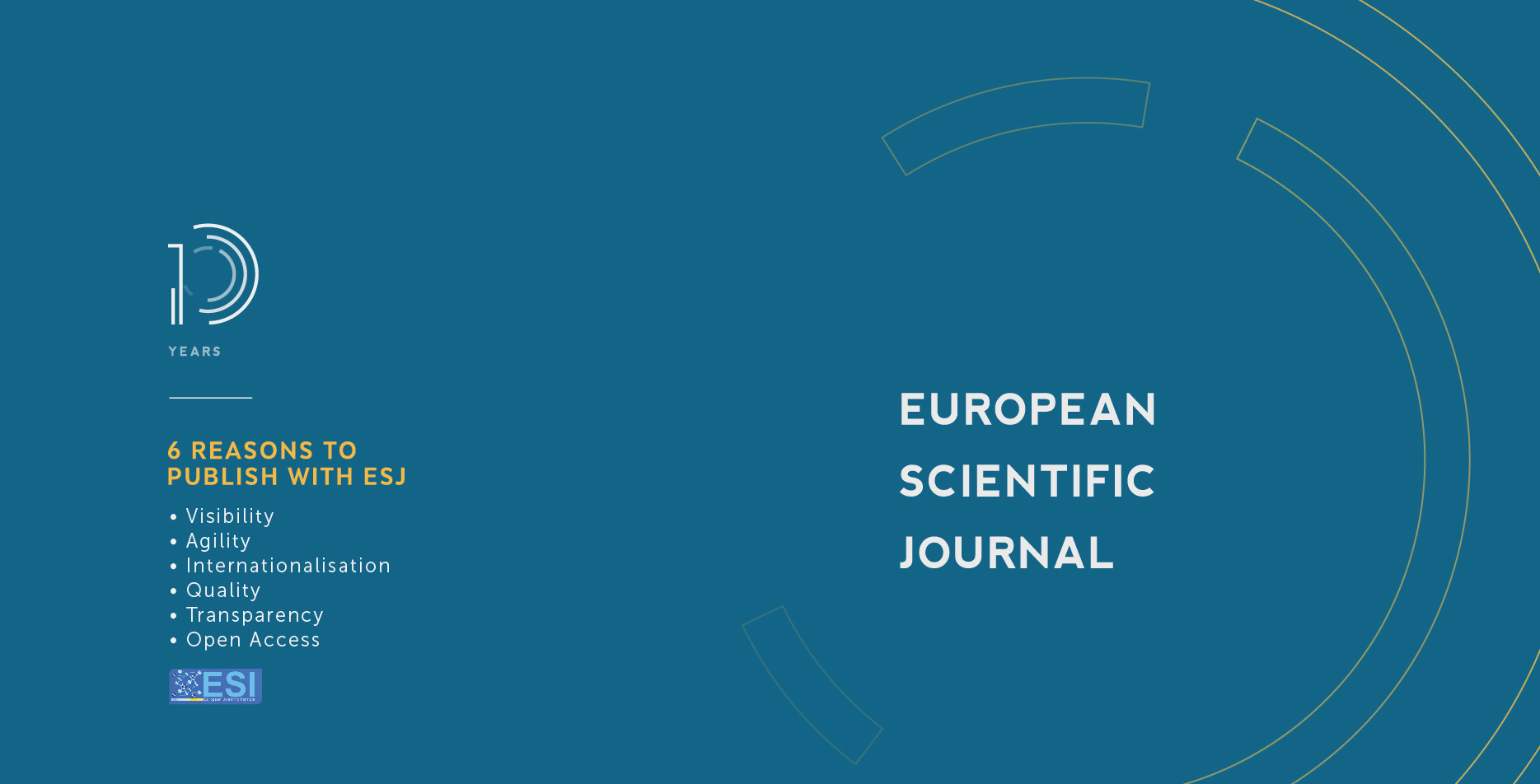 How to Cite
Jahan Khanam, N., Saha Swati, S., Maliha, M., & Mamun Pritha, N. (2022). Comparison of Physical Properties between Grey and Dyed Knitted Fabric. European Scientific Journal, ESJ, 18(17), 235. https://doi.org/10.19044/esj.2022.v18n17p235
Section
ESJ Natural/Life/Medical Sciences
Copyright (c) 2022 Nusrath Jahan Khanam, Sushama Saha Swati, Mayesha Maliha, Nadvi Mamun Pritha
This work is licensed under a Creative Commons Attribution-NonCommercial-NoDerivatives 4.0 International License.