THE UNPRECEDENTED COVID-19 EFFECT: SECONDARY TRAUMA IN PATIENTS & STRATEGIES FOR CLINICAL PRACTICE
Tolouian A

The University of Texas at El Paso School of Nursing

Wholeben M

The University of Texas at El Paso School of Nursing
Keywords:
Secondary Trauma Stress, COVID-19, Mindfulness, Trauma-Sensitive Care, Healthcare Workers, Healthcare Educators
Abstract
Abstract
Whether one is a new graduate from nursing school, a skilled veteran of many crises, or well-versed in trauma, the need to understand COVID-19 secondary trauma cannot be overstated. It reflects on our daily lives, with the flow into our workplaces. Dealing with another's suffering is not something that most (except a noticeable few) have been trained for. When it comes to communication, many rely on spoken language at the expense of the rest of our communication toolbox. People suffering secondary trauma might withdraw or be resigned to bad behavior to avoid physical harm. One way to support people with secondary trauma stress is through mindfulness techniques based on trauma-sensitive care. There are simple ways healthcare workers can help patients become calm, help connect, and communicate more effectively with others. The purpose of this paper is to provide clinical practice strategies for secondary trauma in patients.
Downloads
Download data is not yet available.
References
References:

American Psychiatric Association. (2013). Diagnostic and statistical manual of mental disorders: DSM-5. Washington, DC: American Psychiatric Association.
Cane, P. (2011). Capacitar: Healing trauma, empowering wellness, a multicultural popular education approach to healing trauma. Capacitar International, Inc. Santa Cruz, Ca.
Douglas, K. M., Sutton, R. M., & Cichocka, A. (2017). The psychology of conspiracy theories. Current Directions in Psychological Science, 26(6), 538– 542. https://doi.org/10.1177/0963721417718261
Dong, M & Zheng, J. (2020) Letter to the editor: Headline stress disorder caused by Netnews during the outbreak of COVID-19. Health Expectations, 23, 259–260. https://doi.org/ 10.1111/hex.13055
Feng, S., Shen, C., Xia, N., Song, W., Fan, M., & Cowling, B. J. (2020). Rational use of face masks in the COVID-19 pandemic. The Lancet. Respiratory Medicine, 8(5), 434–436. https://doi.org/10.1016/S2213-2600(20)30134-X
Franks, B., Bangerter, A., Bauer, M. W., Hall, M., & Noort, M. C. (2017). Beyond "monologicality"? Exploring conspiracist worldviews. Frontiers in Psychology, 8, 861. https://doi.org/10.3389/fpsyg.2017.00861
Giner-Sorolla, R., & Russell, P. S. (2019). Not just disgust: fear and anger also relate to intergroup dehumanization. Collabra. Psychology, 5(1), 56. https://doi.org/10.1525/collabra.211
Greenberg, N., Docherty, M., Gnanapragasam, S., & Wessely, S. (2020). Managing mental health challenges faced by healthcare workers during covid-19 pandemic. BMJ (Clinical research ed.), 368, m1211. https://doi.org/10.1136/bmj.m1211
Hasson, G., (2015). How to deal with difficult people: Smart tactics for overcoming the problem people in your life. John Wiley & Sons, LtD.
Imhoff, R., Dieterle, L., & Lamberty, P. (2020). Resolving the puzzle of conspiracy worldview and political activism: Belief in secret plots decreases normative but increases nonnormative political engagement. Social Psychological and Personality Science. Advance online publication. https://doi.org/10.1177/1948550619896491
Jolley, D., Paterson, J.L. (2020). Pylons ablaze: Examining the role of 5G COVID-19 conspiracy beliefs and support for violence. British Journal of Social Psychology. 59(3). https://doi.org/10.1111/bjso.12394
Kang, L., Li, Y., Hu, S., Chen, M., Yang, C., Yang, B. X., Wang, Y., Hu, J., Lai, J., Ma, X., Chen, J., Guan, L., Wang, G., Ma, H., & Liu, Z. (2020). The mental health of medical workers in Wuhan, China dealing with the 2019 novel coronavirus. The Lancet. Psychiatry, 7(3), e14. https://doi.org/10.1016/S2215-0366(20)30047-X
King, L. A., & Hicks, J. A. (2021). The science of meaning in life. Annual Review of Psychology, 72, 561–584. https://doi.org/10.1146/annurev-psych-072420-122921
Koury, S. P., & Green, S. A. (2019). Trauma-informed organizational change manual. Institute on Trauma and Trauma-Informed Care. http://socialwork.buffalo.edu/traumamanual.
Roden-Foreman, J. W., Bennett, M. M., Rainey, E. E., Garrett, J. S., Powers, M. B., & Warren, A. M. (2017). Secondary traumatic stress in emergency medicine clinicians. Cognitive Behaviour Therapy, 46(6), 522–532. https://doi.org/10.1080/16506073.2017.1315612
Substance Abuse and Mental Health Services Administration (SAMHSA) (2014). Trauma-informed care in behavioral health services: Treatment improvement protocol (TIP) series 57. Rockville, MD
Serafini, G., Parmigiani, B., Amerio, A., Aguglia, A., Sher, L., & Amore, M. (2020). The psychological impact of COVID-19 on the mental health in the general population. QJM: monthly journal of the Association of Physicians, 113(8), 531–537. Advance online publication. https://doi.org/10.1093/qjmed/hcaa201
Shah, K., Chaudhari, G., Kamrai, D., Lail, A., & Patel, R. S. (2020). How Essential Is to Focus on Physician's Health and Burnout in Coronavirus (COVID-19) Pandemic? Cureus, 12(4), e7538. https://doi.org/10.7759/cureus.7538
Tolle, E. (2010). Stillness speaks. New World Library.
Trnka, R., & Lorencova, R. (2020). Fear, anger, and media-induced trauma during the outbreak of COVID-19 in the Czech Republic. Psychological Trauma: Theory, Research, Practice, and Policy, 12(5), 546–549. https://doi.org/10.1037/tra0000675
University of California - Los Angeles. (2020, May 27). Domestic violence reports on the rise as COVID-19 keeps people at home, study shows: Analysis of calls to police in Los Angeles, Indianapolis also shows traffic stops and burglaries declining. ScienceDaily. Retrieved March 15, 2021 from www.sciencedaily.com/releases/2020/05/200527181318.htm
Uscinski, J. E., & Parent, J. M. (2014). American conspiracy theories. New York, NY: Oxford University Press.
van Prooijen, J.-W., & Douglas, K. M. (2017). Conspiracy theories as part of history: The role of societal crisis situations. Memory Studies, 10(3), 323–333. https://doi.org/10.1177/1750698017701615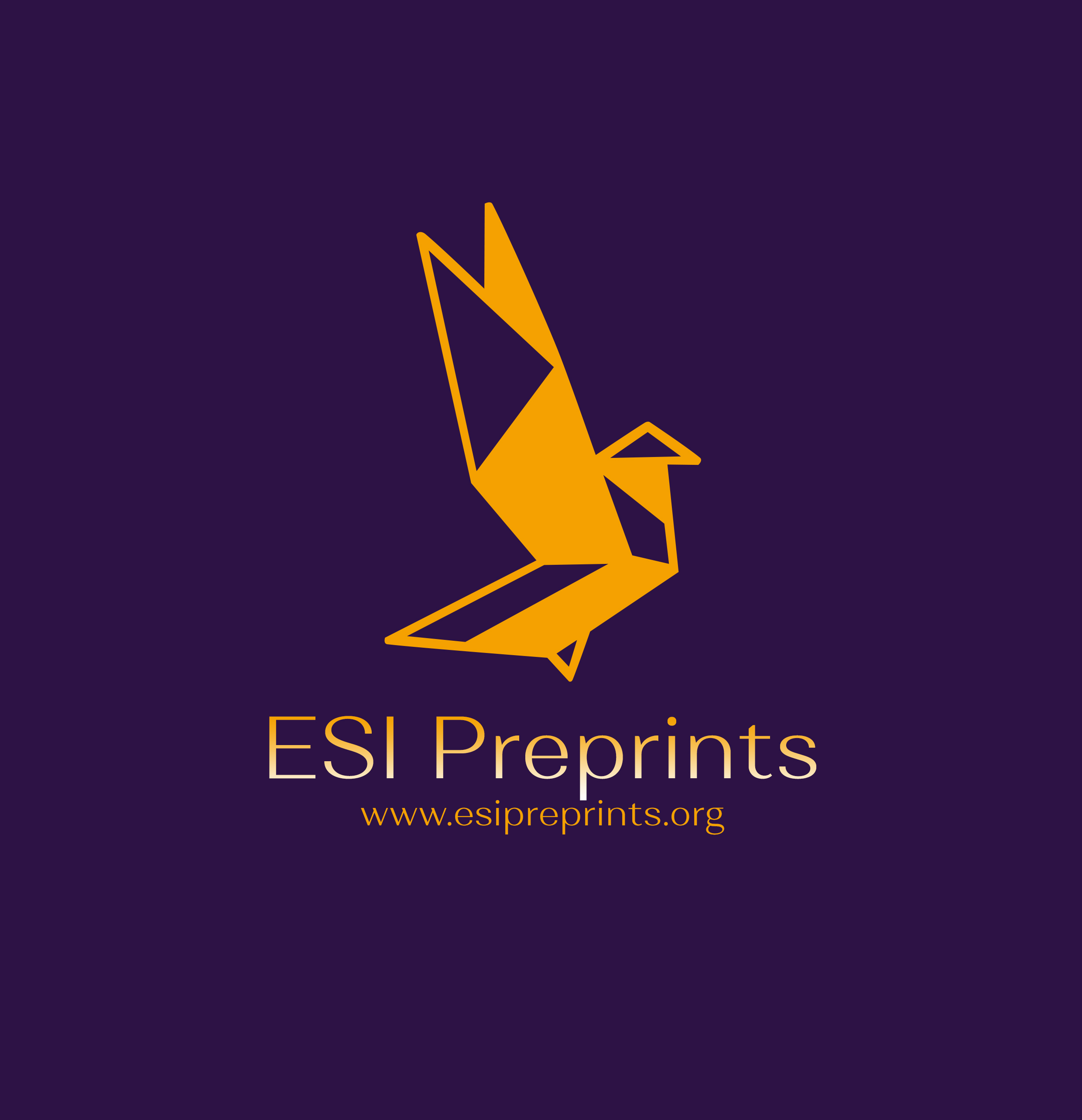 How to Cite
A, T., & M, W. (2022). THE UNPRECEDENTED COVID-19 EFFECT: SECONDARY TRAUMA IN PATIENTS & STRATEGIES FOR CLINICAL PRACTICE. European Scientific Journal, ESJ, 7(1), 61. Retrieved from https://eujournal.org/index.php/esj/article/view/15536
Copyright (c) 2022 Tolouian A, Wholeben M
This work is licensed under a Creative Commons Attribution-NonCommercial-NoDerivatives 4.0 International License.