SÍNDROME DE BURNOUT Y SOBRECARGA LABORAL DE ENFERMERÍA EN EL ÁREA COVID-19
Paulina Ríos Fuentes

Universidad Autónoma de Querétaro/ Facultad de Enfermería, México

Rosa Isela Rodríguez Rivera

Universidad Autónoma de Querétaro/ Facultad de Enfermería, México

Susana Angélica Dorantes Gómez

Universidad Autónoma de Querétaro/ Facultad de Enfermería, México

Ruth Magdalena Gallegos-Torres

Universidad Autónoma de Querétaro/ Facultad de Enfermería, México
Keywords:
Síndrome de Burnout, Sobrecarga Laboral, Trastornos Psicosomáticos, Personal de enfermería, COVID-19
Abstract
Resumen
Introducción: A nivel mundial, existen escasos estudios donde relacionan el Síndrome de Burnout con la Sobrecarga laboral manifestado en trastornos psicosomáticos en el personal de enfermería.
Objetivo: Determinar la relación entre la sobrecarga laboral y prevalencia del Síndrome de Burnout en el personal de enfermería que labora dentro de las diferentes áreas COVID del Antiguo Hospital General Querétaro durante la pandemia del coronavirus SARS-COV2.
Metodología: Estudio observacional, transversal, descriptivo- correlacional, realizado en 70 profesionales de enfermería mediante muestreo por conveniencia en el Hospital COVID del estado de Querétaro, México. Se les aplicó el instrumento "EDO: Escala de Desgaste Ocupacional (Burnout)" del Dr. Uribe Prado, donde se incluyeron datos sociodemográficos, desgaste ocupacional y factores psicosomáticos manifestando la sobrecarga laboral. El proyecto fue evaluado y aprobado por un Comité de Investigación y un Comité de Bioética. Los datos se analizaron en el programa Microsoft Excel, obteniendo la correlación de Pearson, desviación estándar y medidas de tendencia central.
Resultados: Se obtuvo que el 74.28% fueron mujeres y el 25.71% hombres, entre 23 a 44 años, que estuvieron en contacto directo con enfermos por COVID.19. El 60% de los profesionales de enfermería se encontraron con un Desgaste ocupacional Alto y los trastornos psicosomáticos más afectados son la ansiedad (23.4%), el dolor (23.1%) y el sueño (18.2%). Se obtuvo una correlación positiva débil de 0.15.
Conclusión: El personal de enfermería no se encuentra tan desgastado debido a las estrategias de afrontamiento institucionales y a que se encuentran acostumbrados a un ambiente laboral estresante.
Abstract
Introduction: Worldwide, there are few studies that relate Burnout Syndrome with Work Overload manifested in psychosomatic disorders in nursing staff.
Objective: To determine the relationship between work overload and prevalence of Burnout Syndrome in nursing staff working in the different COVID areas of the Antiguo Hospital General de Querétaro during the SARS-COV2 coronavirus pandemic.
Methodology: Observational, cross-sectional, descriptive-correlational study, carried out on 70 nursing professionals through convenience sampling at the COVID Hospital in the state of Querétaro, Mexico. The instrument "EDO: Escala de Desgaste Ocupacional (Burnout)" by Dr. Uribe Prado was applied, which included sociodemographic data, occupational wear and psychosomatic factors manifesting work overload. The project was evaluated and approved by a Research Committee and a Bioethics Committee. The data was analyzed in the Microsoft Excel program, obtaining Pearson's correlation, standard deviation and measures of central tendency.
Results: It was found that 74.28% were women and 25.71% were men, between 23 and 44 years old, who were in direct contact with patients with COVID-19. 60% of the nursing professionals found themselves with High Occupational Burnout and the most affected psychosomatic disorders are anxiety (23.4%), pain (23.1%) and sleep (18.2%). A weak positive correlation of 0.15 was obtained.
Conclusion: The nursing staff is not so worn out due to institutional coping strategies and because they are used to a stressful work environment.
Downloads
Download data is not yet available.
References
Referencias:

1. Alcayaga, A. (2016). La sobrecarga laboral: Un riesgo que disminuye la calidad de vida y la productividad. Periódico USS. https://www.uss.cl/newsletter-uss/2016/05/23/1661/
2. Almudéver, L. y Pérez, I. (2019). La carga mental de los profesionales de Enfermería en relación con su turno laboral. Scielo, España.https://scielo.isciii.es/scielo.php?script=sci_arttext&pid=S1988-348X2019000100005&lng=es&nrm=iso
3. Ávila, J. (2014). El estrés un problema de salud del mundo actual. Scielo, La Paz. http://www.scielo.org.bo/scielo.php?pid=S2310-02652014000100013&script=sci_arttext
4. Bizneo. (2020). Evaluación de la Carga de tus empleados | Fases y Ejemplo. Blog de Recursos Humanos de Bizneo HR: Práctico Y Actual. https://www.bizneo.com/blog/evaluacion-carga-de-trabajo/
5. Comisión Nacional de Bioética. (s.f.). El Código de Nuremberg. Comisión Nacional de Bioética. http://www.conbioetica-mexico.salud.gob.mx/descargas/pdf/normatividad/normatinternacional/2.INTL._Cod_Nuremberg.pdf
6. Diario Oficial de la Federación [DOF]. (2014) Reglamento de la Ley General de Salud en Materia de Investigación para la Salud. Diario Oficial de la Federación. http://www.diputados.gob.mx/LeyesBiblio/regley/Reg_LGS_MIS.pdf
7. Galehdar, N., Kamran, A., Toulabi, T., y Heydari, H. (2020). Explorando las experiencias de angustia psicológica de las enfermeras durante el cuidado de pacientes con COVID-19: un estudio cualitativo. BMC Psychiatry, 20(1), 489. https://doi.org/10.1186/s12888-020-02898-1
8. González P., Santes C., Lavoignet B., Martínez N., Barrios A. (2017). Desgaste ocupacional en Profesionales de Enfermería [Sesión de conferencia].Dialnet.https://dialnet.unirioja.es/servlet/articulo?codigo=6664753
9. Graue, E., Álvarez, R., y Sánchez, M. (2007). El Síndrome de "Burnout": La despersonalización, el agotamiento emocional y la insatisfacción en el trabajo como problemas en el ejercicio de la medicina y el desarrollo profesional. Presentado en Seminario: El ejercicio actual de la medicina, Universidad Autónoma de México. http://www.facmed.unam.mx/sms/seam2k1/2007/jun_01_ponencia.html
10. Grisolia, J. (2016). Un poco de historia sobre el burnout, nuevo 2016. Revista IDEIDES. http://revista-ideides.com/un-poco-de-historia-sobre-el-burnout-nuevo-2016/
11. Herrera, D., Coria, G., Muñoz, D., Graillet, O., Aranda G., Rojas F., Hernández, E., Ismail, N. (2017) Impacto del estrés psicosocial en la salud. Centro de Investigaciones Cerebrales. Universidad Veracruzana,México.https://www.uv.mx/eneurobiologia/vols/2017/17/Herrera/HTML.html
12. Muñoz, S., Ordoñez, J. N., Solarte, M. N., Valverde, Y. C., Villarreal, S., y Zemanate, M. L. (2018). Síndrome de Burnout en enfermeros del Hospital Universitario San José. Revista Médica de Risaralda,24(1),34-37. http://www.scielo.org.co/scielo.php?script=sci_arttext&pid=S0122-06672018000100006
13. Nieto, E., Hernández, Ma. A., Garza, B., Hernández, V. y Sánchez, M. (2019) Correlación entre los aspectos personales y laborales con el desgaste profesional de enfermería en un hospital de segundo nivel.Revista Lux Médica. https://revistas.uaa.mx/index.php/luxmedica/article/view/2798
14. Olivares, V. (2017). Laudatio: Dra. Christina Maslach, Comprendiendo el Burnout. Scielo. https://doi.org/10.4067/s0718-24492017000100059
15. Patlán, J. (2013). Efecto del burnout y la sobrecarga en la calidad de vida en el trabajo. Estudios Gerenciales, 29(129), 445–455. ScienceDirect. https://doi.org/10.1016/j.estger.2013.11.010
16. Ruiz, M. (2020) El coronavirus, declarado oficialmente como pandemia por la OMS. Gaceta Médica. https://gacetamedica.com/politica/el-coronavirus-declarado-oficialmente-como-pandemia-por-la-oms/
17. Saborío, L., y Hidalgo, L. (2015). Síndrome de Burnout. Scielo. https://www.scielo.sa.cr/scielo.php?script=sci_arttext&pid=S1409-00152015000100014
18. Souza, N. V. D. de O., Carvalho, E. C., Soares, S. S. S., Varella, T. C. M. Y. M. L., Pereira, S. R. M., & Andrade, K. B. S. de. (2021). Nursing work in the COVID-19 pandemic and repercussions for workers' mental health. Revista Gaúcha de Enfermagem, 42(spe). https://doi.org/10.1590/1983-1447.2021.20200225
19. Uribe P. J. F. (2016). Estudio confirmatorio de la escala mexicana de desgaste ocupacional (EMEDO): Un instrumento de burnout para mexicanos. Revista Interamericana de Psicología Ocupacional, 26(1), 7-21. http://revista.cincel.com.co/index.php/RPO/article/view/73
20. Uribe, P. (2010) EDO. Escala de Desgaste Ocupacional (Burnout). Manual Moderno.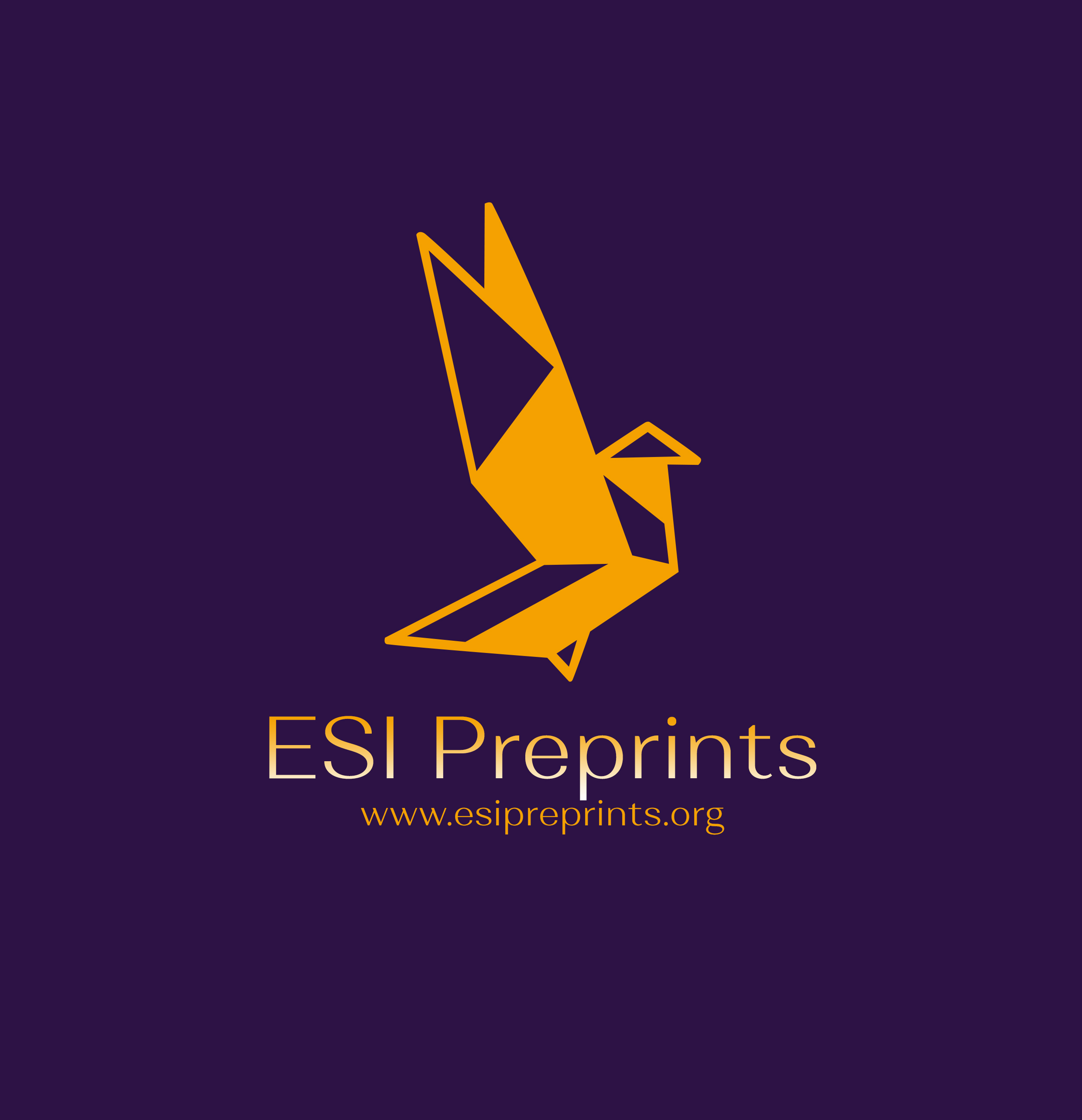 How to Cite
Fuentes, P. R., Rivera, R. I. R., Gómez, S. A. D., & Gallegos-Torres, R. M. (2022). SÍNDROME DE BURNOUT Y SOBRECARGA LABORAL DE ENFERMERÍA EN EL ÁREA COVID-19. European Scientific Journal, ESJ, 7(1), 90. Retrieved from https://eujournal.org/index.php/esj/article/view/15540
Copyright (c) 2022 Paulina Ríos Fuentes, Rosa Isela Rodríguez Rivera, Susana Angélica Dorantes Gómez, Ruth Magdalena Gallegos-Torres
This work is licensed under a Creative Commons Attribution-NonCommercial-NoDerivatives 4.0 International License.