Vulnerability of Women and Climate Change in Coastal Bangladesh
Nasrin Zahan

Department of Social Science, BGMEA University of Fashion and Technology, Dhaka, Bangladesh
Keywords:
Climate change, women's vulnerabilities, coastal area, natural disaster, patriarchal society
Abstract
This paper focuses on providing a comprehensive scenario of women's vulnerabilities based on the effects of climate change in Bangladesh. To address the problem, this study focuses on the nature of suffering and how they have tried to mitigate it. This study followed the purposive sampling method of a total of sixty respondents from the Satkhira district. Primary data were collected through a structured questionnaire, survey, and observation method. Besides these, secondary sources of national and international levels have been used in this study. This study found that sanitation problems of women and young girls as well as the lack of pure drinking water are common during the disaster time in the study area. In the context of a patriarchal society like Bangladesh, women are compelled to be submissive and obey the decision of male members due to prevalent social and cultural norms and conditions. As a result, most of the time, even when problem arise, women do not take any decision about whether they would stay at their home or seek shelter. The study uses an exploratory approach, and it will provide an insight into different sorts of sufferings as well as the detrimental effects of such natural disasters. It will also provide a better understanding and intensity of the problem. Although innumerable studies of climate change and its effects have been published, underlying scenarios are not properly focused on. Therefore, it would obviously help for further study as well as policymaking.
Downloads
Download data is not yet available.
References
1. Ali, A. (1999). Climate Change Impacts and Adaptation Assessment in Bangladesh, Climate Research, Vol. 12, Space Research and Remote Sensing Organization (SPARRSO), Dhaka.
2. Ardener, S. ed. (1993). Defining females: The nature of women in society. 2d ed. Cross-cultural perspectives on women 4. Oxford and Providence: Berg.
3. Bangladesh Bureau of Statistics (BBS) (2006). Ministry of Planning, The Government of the People's Republic of Bangladesh.
4. Beauvoir, S. D. (2011). The Second Sex, Vintage; 1 edition (May 3, 2011).
5. Bourdieu, P. (1997). Outline of a Theory of Practice. Cambridge: Cambridge University Press.
6. Centre for Policy Dialogue (CPD) (2000). Female-Headed Households in Rural Bangladesh: Strategies for Wellbeing and Survival, CPD, World Bank and UNFPA.
7. Disaster Management Bureau (2008). National Disaster Management Policy, Ministry of Food and Disaster Management, The Government of the People's Republic of Bangladesh.
8. Hasan Syed Monibul & Md. Be-Nozir Shah Shovon (2019). "Women's Vulnerability Due to Climate Change in the Coastal Area of Bangladesh." In Proceedings on International Conference on Disaster Risk Management. Dhaka: BUET-Japan Institute of Disaster Prevention and Urban Safety.
9. Islam, T. & Neelim, A. (2010). Climate Change in Bangladesh: A closer look into temperature and rainfall data, The University Press Limited, Dhaka.
10. Ministry of Food and Disaster Management (2009). The Government of the People's Republic of Bangladesh, Journal of Disaster Management.
11. Nizamuddin, K. (ed.) (2001). Disaster in Bangladesh: Selected Readings, Disaster Research Training and Management Center, Department of Geography and Environment, University of Dhaka.
12. Ortner, S. (1972). Is Female to Male as Nature Is to Culture? In Making Gender: The Politics and Erotics of Culture. Boston: Beacon
13. World Bank (2005). Natural Disaster Hotspots: A Global Risk Analysis, Disaster Risk Management Series, No. 5, Dhaka, World Bank Office
14. What about Gender in Climate Change? Twelve Feminist Lessons from Development
15. Anne Jerneck, Lund University Centre for Sustainability Studies, LUCSUS, Lund University
16. https://blogs.lse.ac.uk/southasia/2016/02/19/the-impact-of-natural-disasters-on-women-a-case-study-from-bangladesh/
17. https://genderandsecurity.org/projects-resources/research/womens-vulnerability-due-climate-change-coastal-area-bangladesh
18. https://www.sciencedirect.com/science/article/pii/S2211464518301829
19. https://reliefweb.int/report/bangladesh/understanding-roles-women-members-union-disaster-management-committes-bangladesh
20. https://news.un.org/en/story/2021/09/1098662
21. https://www.climaterealityproject.org/blog/how-climate-crisis-impacting-bangladesh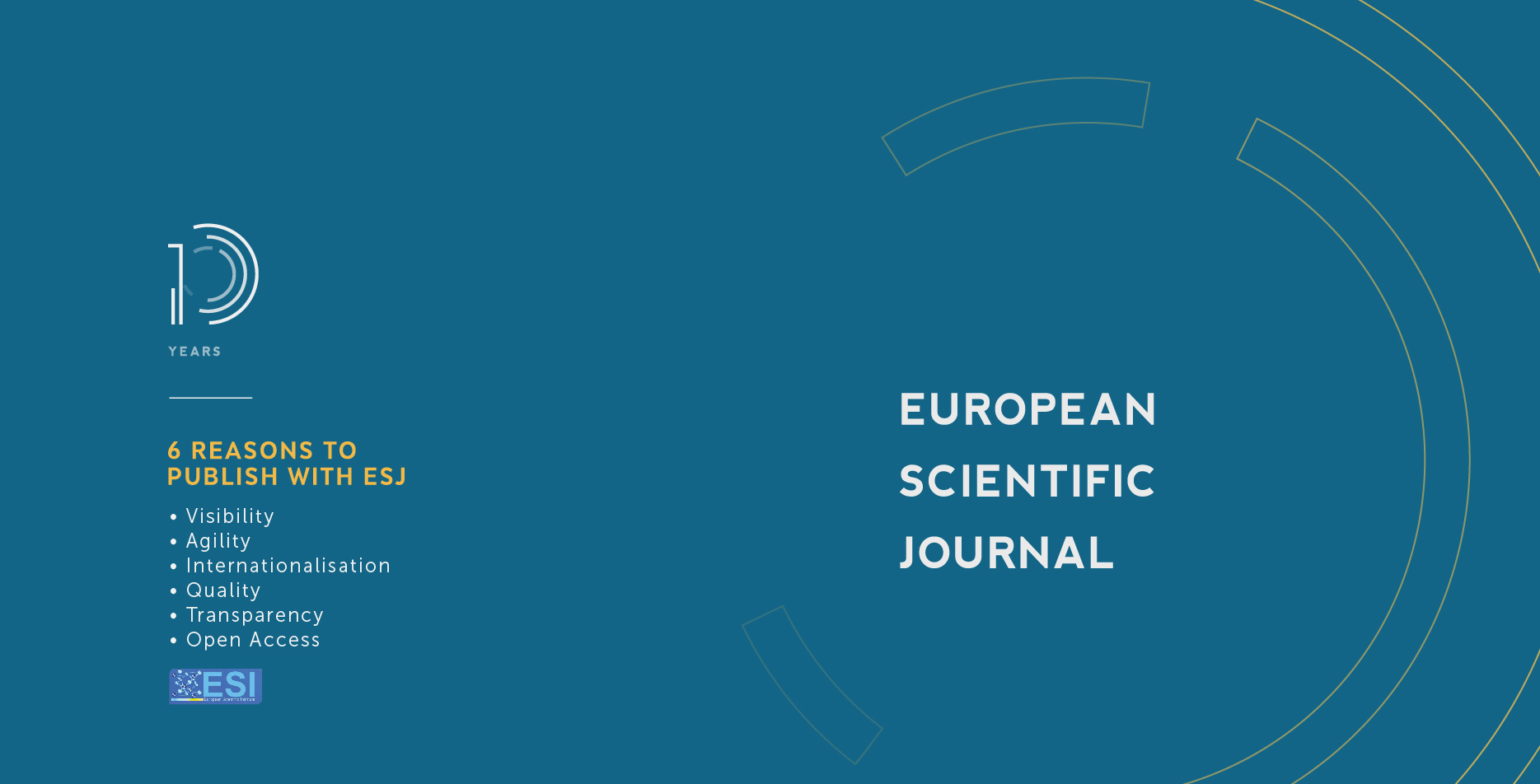 How to Cite
Zahan, N. (2022). Vulnerability of Women and Climate Change in Coastal Bangladesh. European Scientific Journal, ESJ, 18(26), 1. https://doi.org/10.19044/esj.2022.v18n26p1
Copyright (c) 2022 Nasrin Zahan
This work is licensed under a Creative Commons Attribution-NonCommercial-NoDerivatives 4.0 International License.