Perceived Effectiveness of Virtual Mentoring and Coaching on Teachers' of ELL's Pedagogical Practices During COVID19
Erin A. Singer

Texas A&M University, United States of America

Beverly J. Irby

Texas A&M University, United States of America

Elisabeth Pugliese

Texas A&M University, United States of America

Hamada Elfaragy

Texas A&M University, United States of America

Rafael Lara-Alecio

Texas A&M University, United States of America

Fuhui Tong

Texas A&M University, United States of America
Keywords:
Virtual mentoring, virtual learning, professional development
Abstract
The purpose of this mixed methods study was to determine teachers' perceptions of Project Massive Open Online Professional Individualized Learning (MOOPIL) Virtual Professional Development and the role it played in their pedagogical practices as they transitioned from face-to-face to online instruction during the initial months of the COVID-19 pandemic. We applied a mixed method approach to understand the experiences of educators engaged in virtual professional development, virtual mentoring and coaching, and an online learning community during a global pandemic in the Spring of 2020. Participants reported various ways Project MOOPIL impacted their experiences as educators. Teachers' personal experiences in online learning through Project MOOPIL provided insight into the comparable experiences of students who were immersed in online education as well. Teachers reported a successful transfer of knowledge from this experience to their new distance learning domains that not only catered to the needs of ELs in their classes but to native English speakers as well. Furthermore, through their participation in VPLCs and engagement in Project MOOPIL VMC, participants demonstrated the ability to access and benefit from virtual collaborative support even when life got challenging. In this study, we examined virtual professional development intersectionality, distance learning, and the needs of emergent English speakers.  
Downloads
Download data is not yet available.
References
1. Balta, N., & Eryılmaz, A. (2019). The effect of the 'teacher-led PD for teachers' professional development program on students' achievement: An experimental study. Teacher Development, 23(5), 588-608. https://doi.org/10.1080/13664530.2019.1659176
2. Baumgartner, L. M., Lee, M. Y., Birden, S., & Flowers, D. (2003). Adult Learning Theory: A Primer. Information Series.
3. Beasley, J.G., & Beck, D. (2017). Defining differentiation in cyber schools: What online teachers say. TechTrends, 61(6), 1–10. https://doi.org/10.1007/s11528-017-0189-x
4. Brown, G. & Irby, B.J. (2001). The principal portfolio (2nd Ed). Corwin Press.
5. Butler, A.J., Whiteman, R.S., & Crow, G.M. (2013). Technology's role in fostering transformational educator mentoring. International Journal of Mentoring and Coaching in Education 2(3), 233-248. https://doi.org/10.1108/IJMCE-06-2013-0037
6. Callahan, C. (2017). Asynchronous Virtual Conversations as Professional Development for In-Service History Teachers. International Journal of Interdisciplinary Educational Studies, 12(2), 27-42. https://doi.org/10.18848/2327-011x/cgp/v12i02/27-42
7. Carter, P. L., & Welner, K.G. (2013). Closing the opportunity gap: What America must do to give every child an even chance. Oxford University Press.
8. Carpenter, D., & Munshower, P. (2020). Broadening borders to build better schools: Virtual professional learning communities. International Journal of Educational Management, 34(2), 296–314. https://doi.org/10.1108/IJEM-09-2018-0296
9. Creswell, J.W. (2007). Qualitative inquiry and research design: Choosing among five approaches. Sage.
10. Creswell, J. W. (2012). Educational research: planning, conducting, and evaluating quantitative and qualitative research. (4th edition). Pearson.
11. Creswell, J.W. & Poth, C.N. (2017). Qualitative inquiry and research design: Choosing among five approaches. (4th edition.). Sage.
12. Dabbagh, N., Marra, R.M. & Howland, J.L. (2019). Meaningful online learning: Integrating strategies, activities, and learning technologies for effective designs. Routledge.
13. Day, S. B., & Goldstone, R. L. (2012). The import of knowledge export: Connecting findings and theories of transfer of learning. Educational Psychologist, 47(3), 153-176. https://doi.org/10.1080/00461520.2012.696438
14. Dorner, H., Misic, G., Rymarenko, M. (2020). Online mentoring for academic practice: Strategies, implications, and innovations. Annals of the New York Academy of Sciences. https://doi.org/10.1111/nyas.14301
15. Ely, M., Anzul, M., Friedman, T., Garner, D., & Steinmetz, A.C. (1991). Doing qualitative research: Circles within circles. Falmer Press.
16. Erlandson, D.A., Harris, E.L., Skipper, B.L., & Allen, S.D. (1993). Doing naturalistic inquiry: A guide to methods. Sage.
17. Etchells, M.J., Brannen, L., Donop, J., Bielefeldt, J., Singer, E.A., Moorhead, E., Walderon, T. (2021). Synchronous teaching: Asynchronous Trauma. Social Sciences & Humanities Open. Available at SSRN: https://ssrn.com/abstract=3637828 or http://dx.doi.org/10.2139/ssrn.3637828
18. Gosselin, K. P., Northcote, M., Reynaud, D., Kilgour, P., Anderson, M., & Boddey, C. (2016). Development of an Evidence-based Professional Learning Program Informed by Online Teachers' Self-efficacy and Threshold Concepts. Online Learning, 20(3), 178–194. https://doi.org/10.24059/olj.v20i3.648
19. Irby, B.J., Guerrero, C., Lara-Alecio, R., Tong, F., & Rodriguez, L. (2012). Professional development principles for teachers of English language learners. School Leadership Review, 7(1), 36-46.
20. Irby, B.J. (2015). Editor's overview: Virtual mentoring and coaching (VMC). Mentoring & Tutoring: Partnership in Learning, 23(3), 183-186. http://doi.org/10.1080/13611267.2015.1085695
21. Irby, B.J, Sutton-Jones, K. L., Lara-Alecio, R., & Tong, F. (2017). From MOOCs to MOOPILs: pushing the boundaries of virtual professional development and learning for teachers. International Journal of Information Communication Technologies and Human Development 9(1), 34-47.
22. Irby, B.J, & Pugliese, E. (2020). Mentoring takes on different forms as we physically distance, but personally engage. Mentoring & Tutoring: Partnership in Learning, 28(1), 1-5. DOI:10.1080/13611267.2020.1751540
23. Jarvis, P. (2001). Learning later in life: An introduction for educators and careers. Kogan Page.
24. Johnson, R. B., & Onwuegbuzie, A. J. (2004). Mixed methods research: A research paradigm whose time has come. Educational Researcher, 33(7), 14–26. https://www.jstor.org/stable/3700093
25. Knowles, M. S., Holton, E. F., & Swanson, R. A. (2015). The adult learner: the definitive classic in adult education and human resource development. (8th ed.). Routledge.
26. Kuhfeld, M., & Tarasawa, B. (2020). The COVID-19 slide: What summer learning loss can tell us about the potential impact of school closures on student academic achievement. NWEA Research.https://www.nwea.org/content/uploads/2020/05/Collaborative-Brief_Covid19-Slide-APR20.pdf
27. Lazarin, M. (2020, June) COVID-19 Spotlights the Inequities Facing English Learner Students, as Nonprofit Organizations Seek to Mitigate Challenges. Migration Policy Institute.
28. Lincoln, Y. S., & Guba, E. G. (1985). Naturalistic Inquiry. Sage.
29. Lynch, J., Irby, B., Tong, F., Lara-Alecio, R., Zhou, Z., Singer, E.A. (2021). Massive open online professional individualized learning: Using virtual professional development to build teachers' instructional capacity for English learners. The Electronic Journal for English as a Second Language, 25(2).
30. McCray, K. H. (2016) Gallery Educators as Adult Learners: The Active Application of Adult Learning Theory. Journal of Museum Education, 41(1), 10-21. https://doi.org/10.1080/10598650.2015.1126058
31. Means, B., & Neisler, J. (2021) Teaching and learning in the time of COVID: The student perspective. Online Learning, 25(1), 8-27. https://doi.org/10.24059/olj.v25i1.2496
32. Merriam, S. B., Caffarella, R. S., & Baumgartner, L. M. (2007). Learning in adulthood: A comprehensive guide (3rd ed.). John Wiley & Sons Inc.
33. Miller, K.E. (2021). A light in students' lives: K-12 teachers' experiences (re)building caring relationships during remote learning. Online Learning, 25(1), 115-134.
34. Owen, S. (2016). Professional learning communities: Building skills, reinvigorating the passion, and nurturing teacher well-being and "flourishing" within significantly innovative schooling contexts. Educational Review, 68(4), 403–419.
http://dx.doi.org/10.1080/00131911.2015.1119101
35. Owen, H., Whalley, R., Dunmill, M., & Eccles, H. (2018). Social Impact in Personalized Virtual Professional Development Pathways. Journal of Educators Online, 15(1), 1-14.
36. Perkins, D. N., & Salomon, G. (1992). Transfer of learning. International encyclopedia of education, 2, 6452-6457.
37. Redmond, P. (2015). Discipline specific online mentoring for secondary pre-service teachers. Computers & Education, 90, 90-104. https://doi.org/10.1016/j.compedu.2015.08.018
38. Salomon, G., & Perkins, D. N. (1989). Rocky roads to transfer: Rethinking mechanism of a neglected phenomenon. Educational psychologist, 24(2), 113-142. https://doi.org/10.1207/s15326985ep2402_1
39. Swaby, A. (2020, April 17).Gov. Greg Abbott keeps Texas classrooms closed for the remainder of school year. Texas Tribune. Retrieved from https://www.texastribune.org/2020/04/17/gov-greg-abbott-keeps-texas-classrooms-closed-remainder-school-year/
40. Zimmer, W.K. & Matthews, S.D. (2022). A virtual coaching model of professional development to increase teachers' digital learning competencies. Teaching and Teacher Education, Volume 109. https://doi.org/10.1016/j.tate.2021.103544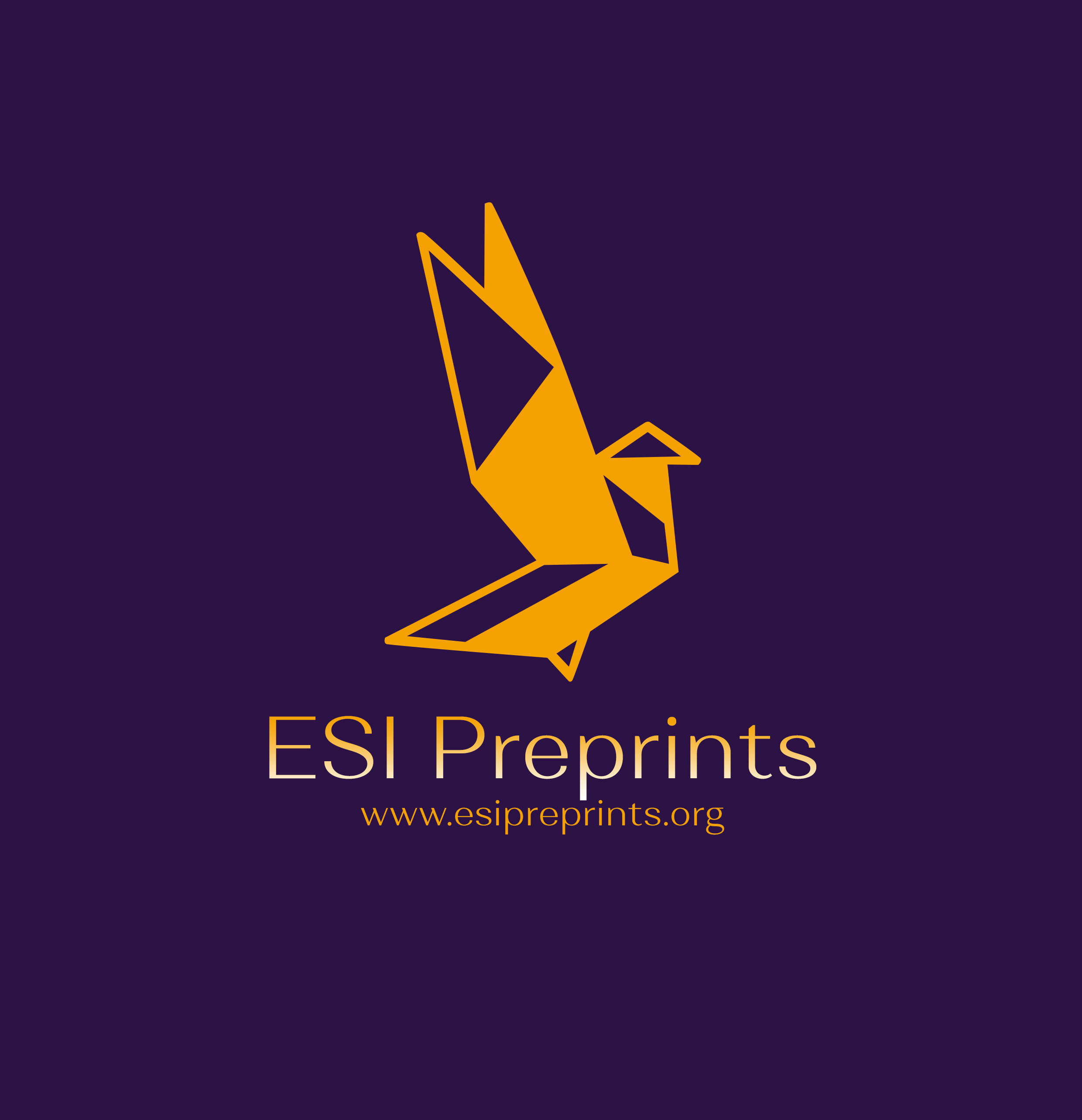 How to Cite
Singer, E. A., Irby, B. J., Pugliese, E., Elfaragy, H., Lara-Alecio, R., & Tong, F. (2022). Perceived Effectiveness of Virtual Mentoring and Coaching on Teachers' of ELL's Pedagogical Practices During COVID19 . European Scientific Journal, ESJ, 9, 251. Retrieved from https://eujournal.org/index.php/esj/article/view/15831
Copyright (c) 2022 Erin A. Singer, Beverly J. Irby, Elisabeth Pugliese, Hamada Elfaragy, Rafael Lara-Alecio, Fuhui Tong
This work is licensed under a Creative Commons Attribution-NonCommercial-NoDerivatives 4.0 International License.