Rendimiento Laboral del Personal de Salud Mental Relacionado con el Riesgo Psicosocial
María Teresa Torres López

Colegio Interdisciplinario de Especialización. Puebla, México

Martha Patricia Quintero Fuentes

Colegio Interdisciplinario de Especialización, Puebla, México

Liliana Fuentes Rosas

Tecnológico Nacional de México campus Tierra Blanca, Veracruz, México Colegio Interdisciplinario de Especialización, Puebla, México

Julieta Hernández Ramírez

Tecnológico Nacional de México campus Escárcega, Campeche, México Colegio Interdisciplinario de Especialización, Puebla, México
Keywords:
Rendimiento laboral, riesgo psicosocial, salud laboral
Abstract
Los riesgos psicosociales impactan negativamente el rendimiento laboral; el objetivo de este estudio es determinar la asociación del rendimiento laboral con los riesgos psicosociales en personal de una unidad de salud mental. El estudio es cuantitativo, no experimental, transversal, con alcance correlacional y comparativo. La muestra es de 104 colaboradores de la unidad de salud mental. El rendimiento laboral se evaluó con el cuestionario individual de rendimiento laboral auto percibido de Koopmans y el riesgo psicosocial se evaluó con el cuestionario de evaluación de riesgos psicosociales en el trabajo SUSESO/ISTAS 2I versión corta. El coeficiente de correlación de Spearman indico que las dimensiones del riesgo psicosocial tienen una relación negativa o nula con el rendimiento laboral, excepto con la dimensión de comportamientos contraproducentes donde presenta una relación positiva; la prueba de U de Man Whitney mostró que no existe diferencia estadísticamente significativa entre rendimiento laboral y género. Se concluye que las demandas de la carga laboral del trabajo activo y
apoyo social deben monitorearse en el personal de salud, debido a que tienen mayor impacto en el rendimiento laboral. El género no influye en el rendimiento laboral, mostrando igualdad de desempeño entre hombres y mujeres.
Psychosocial risks negatively impact job performance; The objective of this study is to determine the association of work performance with psychosocial risks in personnel of a mental health unit. The study is quantitative, non-experimental, and cross-sectional, with a correlational and comparative scope. The sample is 104 collaborators of the mental health unit. Job performance was assessed with the individual self-perceived Koopmans job performance questionnaire and psychosocial risk was assessed with the SUSESO/ISTAS 2I short version psychosocial risk assessment questionnaire at work. Spearman's correlation coefficient indicated that the dimensions of psychosocial risk have a negative or null relationship with job performance, except with the dimension of counterproductive behaviors where it has a positive relationship; the Man-Whitney U test showed that there is no statistically significant difference between job performance and gender. It concludes that the demands of the workload of active work and social support should be monitored by health personnel because they have a greater impact on work performance. Gender does not influence job performance, showing equal performance between men and women.
Downloads
Download data is not yet available.
References
1. Bautista Cuello, R., Cienfuegos Fructus, R. y Aquilar Panduro, J. D. (2020). El desempeño laboral desde una perspectiva teórica. Revista de Investigación Valor Agregado, 7(1), 54–60. https://doi.org/10.17162/riva.v7i1.1417
2. Bayona, H., & Guevara, L. (2019, junio). El Capital Psicológico Positivo y su Relación con Comportamientos discrecionales en Trabajadores de Lima, Perú. Scielo. https://doi.org/10.15446/rcp.v28n1.66462
3. Bernal, I., Pedraza, N. A., & Sánchez, M. L. (2014, 23 octubre). The organizational climate and its relationship to the quality of public health services: Design of a theoretical model. Elseiver. http://dx.doi.org/10.1016/j.estger.2014.08.003
4. Bohórquez, E. (2020, 2 junio). La motivación y el desempeño laboral: el capital humano como factor clave en una organización. scielo. http://scielo.sld.cu/scielo.php?script=sci_arttext&pid=S2218-36202020000300385#B2
5. Burgos, M. (2018, 7 mayo). Motivación y rendimiento laboral en instituciones del sector salud de Colombia Consensus (Santiago). Revista interdiscipliaria de investigación. consensus. http://www.pragmatika.cl/review/index.php/consensus/article/view/20
6. Bustamante-López, L. G., & Tenorio, J. R. (2021, 30 julio). Individual factors related to workers 'work performance. Revista Ciencia Norandina. https://unach.edu.pe/rcnorandina/index.php/ciencianorandina/article/view/5
7. Candia, M., Pérez, J. M., & González, D. (2016, noviembre). Manual del Método del Cuestionario SUSESO/ISTAS21 Versiones completa y breve. superintendencia de seguridad social chile. https://www.ssmc.cl/wrdprss_minsal/wp-content/uploads/2017/12/Anexo-1-Circular-3243-Manual-del-Metodo-del-Cuestionario-SUSESO-ISTAS-21.pdf
8. Carrión, M. A., Preciado, M. L., & López, F. (2022, 31 enero). Vista de Impacto Psicosocial de la Pandemia COVID-19 en el Desgaste Psíquico de Trabajadores Mexicanos. INVESTIGATIO. https://revistas.uees.edu.ec/index.php/IRR/article/view/659/658
9. Carrión-García, M. Á., & Hernández, T. J. (2018, diciembre). Factores psicosociales y desgaste psíquico en ámbito laboral. Revista Salud Uninorte. http://www.scielo.org.co/scielo.php?script=sci_arttext&pid=S0120-55522018000300705
10. Castro, N. P. (2018, diciembre). Psicosocial risk and occupational health in health centers. scielo. https://www.scielo.cl/scielo.php?script=sci_arttext&pid=S0718-24492018000300155&lng=en&nrm=iso&tlng=en
11. Ceballos-Vásquez, P., Rolo-González, G., Hérnandez-Fernaud, E., Díaz-Cabrera, D., Paravic-Klijn, T., & Burgos-Moreno, M. (2015). Psychosocial factors and mental work load: a reality perceived by nurses in intensive care units. Revista latino-americana de enfermagem, 23(2), 315–322. https://doi.org/10.1590/0104-1169.0044.2557
12. Chirico, F., Heponiemi, T., Pavlova, M., Zaffina, S., & Magnavitta, N. (2019, 11 julio).. A Descriptive Analysis. MDPI. https://www.mdpi.com/1660-4601/16/14/2470
13. Freire, J. D., & Corrales, N. A. (2018, 17 diciembre). Psychosocial Risk Prevention in a Global Occupational Health Perspective. Didasc@lia: Didáctica Y educación ISSN 2224–2643.https://revistas.ult.edu.cu/index.php/didascalia/article/view/792
14. Gabini, S., & Salessi, S. (2016, 1 junio). Validación de la escala de rendimiento laboral individual en trabajadores argentinos. Revista Evaluar. https://revistas.unc.edu.ar/index.php/revaluar/article/view/15714
15. García, A., Gutiérrez, M., Bellón, J. A., Muñoz, C., & Fernández, J. (2015, junio). Entorno psicosocial y estrés en trabajadores sanitarios de la sanidad pública: diferencias entre atención primaria y hospitalaria. PubMed Central. https://doi.org/10.1016/j.aprim.2014.09.003
16. Koopmans, L., Bernaards, C. M., Hildebrandt, V. H., Lerner, D., de Vet, H. C., & van der Beek, A. J. (2015). Cross-cultural adaptation of the Individual Work Performance Questionnaire. Work (Reading, Mass.), 53(3), 609–619. https://doi.org/10.3233/WOR-152237
17. Lumbreras-Guzmán, M., Hernandez-Vicente, I. A., Méndez-Hernández, P., Dosamates-Carrasco, L. D., García-Elizalde, A., & Cortez-Yacila, H. M. (2019, 20 diciembre). Influencia de la calidad de vida laboral sobre el desempeño de trabajadores de hospitales públicos de México: una visión desde la gestión directiva. Salud Pública. https://saludpublica.mx/index.php/spm/article/view/10247
18. Mendoza Llanos, R. y Moyano Díaz, E. (abril de 2019). Towards the validation of the SUSESO ISTAS 21 short version in workers of public hospitals. SciELO https://www.scielo.cl/scielo.php?script=sci_arttext&pid=S0718-48082019000100015&lng=en&nrm=iso&tlng=en
19. Moreno, B. (2014, 15 octubre). Los riesgos laborales psicosociales: marco conceptual y contexto socio-económico. ORP Journal. https://www.orpjournal.com/index.php/ORPjournal/article/view/7
20. Peña-Alfaro, B.-S., & Arango-Bayer, G.-L. (2022). Entorno laboral saludable para la práctica asistencial de enfermería: revisión de literatura. Revista Colombiana De Salud Ocupacional, 12(1), e–8290. https://doi.org/10.18041/2322-634X/rcso.1.2022.8290
21. Ramos-Narváez, A. D., Coral-Bolaños, J. A., Villota-López, K. L., Cabrera-Gómez, C. C., Herrera-Santa Cruz, J. P., & Rivera -Porras, D. (2020, 24 agosto). Salud laboral en administrativos de Educación Superior: Relación entre bienestar psicológico y satisfacción laboral. Universidad Simón Bolívar. https://bonga.unisimon.edu.co/handle/20.500.12442/6330
22. Rivera-Porras, D., Bonilla, N. J., Camilo, S. M., Forgiony, J., & Silva, G. (2020, 10 marzo). Educación para la salud laboral: Perspectivas teóricas desde la intervención. Universidad Simón Bolívar. https://bonga.unisimon.edu.co/handle/20.500.12442/4865
23. Russo, M., Lucifora, C., Pucciarelli, F., & Picoli, B. (2019, 19 abril). Riesgos laborales y salud mental de los trabajadores: una investigación basada en la quinta Encuesta Europea de Condiciones de Trabajo. PubMed.gov. https://www.mattioli1885journals.com/index.php/lamedicinadellavoro/article/view/7640
24. Sureda, E., & Sese, A. (2020, 2 noviembre). Factores de riesgo psicosocial, conflicto organizacional y satisfacción laboral: Un modelo de ecuaciones estructurales. Annals of Psychology. Scielo. https://revistas.um.es/analesps/article/view/297711
25. Torresano, I. D. G., Tocto, B. T., & Peñaloza, B. C. (2021, 10 febrero). Riesgos psicosociales y desempeño laboral de los funcionarios del Hospital Básico Píllaro y su dirección distrital. Revista Eruditus. https://revista.uisrael.edu.ec/index.php/re/article/view/397
26. Valle, M. G. (2015, 26 mayo). "Sentido de vida y estrés laboral en trabajadores de la salud mental que asisten pacientes drogodependientes. Estrategias de afrontamiento observadas". European Scientific Journal. https://eujournal.org/index.php/esj/article/view/5584
27. Vertti Guzmán, I., Álvarez Botello, J. y Chaparro Salinas, E. M. (septiembre de 2019). Aplicación de la lógica difusa en la valoración del rendimiento laboral. Grupo Eumed.net. https://www.eumed.net/rev/atlante/2019/09/rendimiento-laboral-individual.html
28. Viejo, S., & González, M. (2013, 30 abril). Presencia de estrés laboral, síndrome de burnout y engagement en personal de enfermería del hospital del niño morelense y su relación con determinados factores laborales. European Scientific Journal. https://eujournal.org/index.php/esj/article/view/999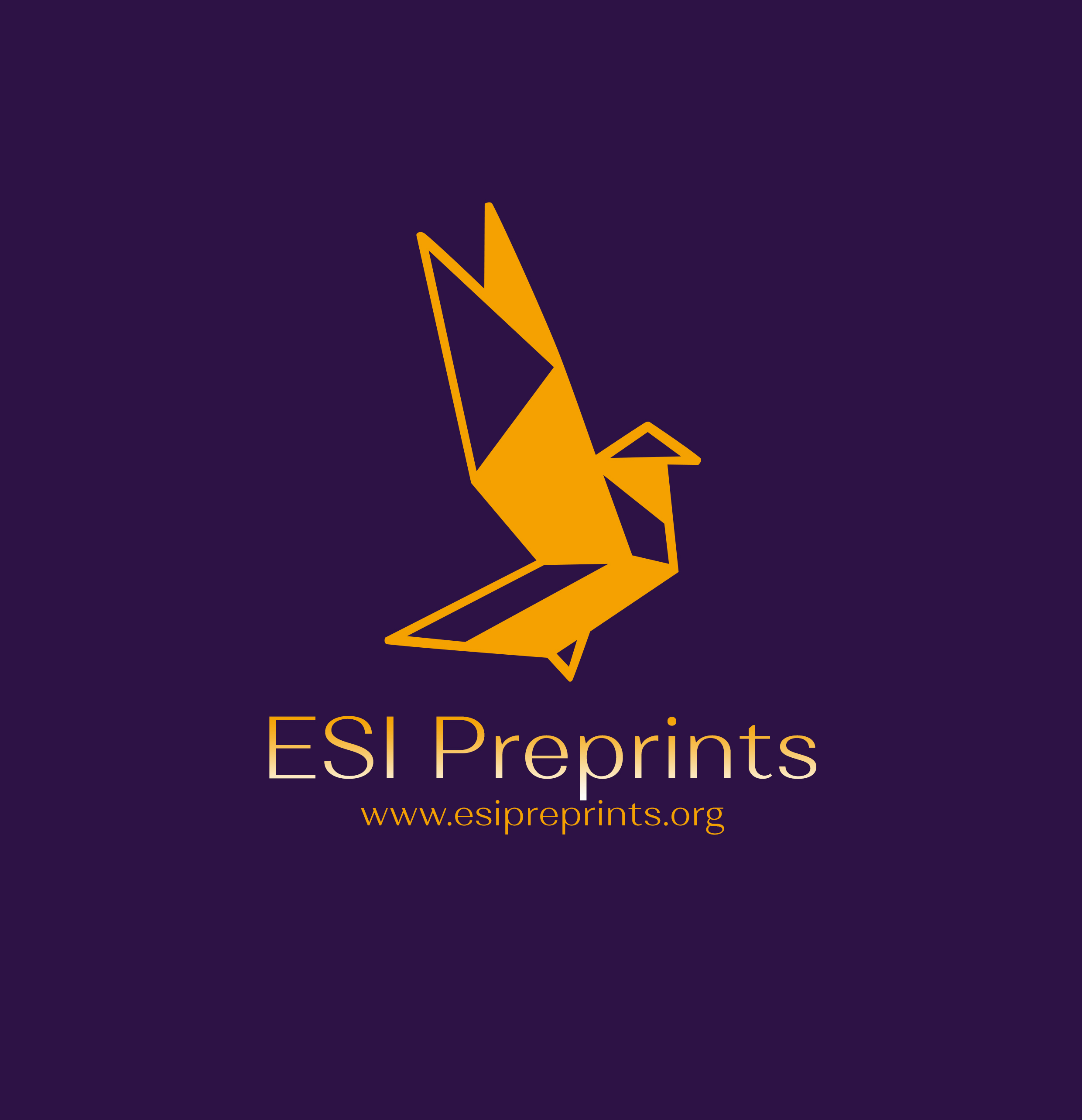 How to Cite
Torres López, M. T., Quintero Fuentes, M. P., Rosas, L. F., & Ramírez, J. H. (2022). Rendimiento Laboral del Personal de Salud Mental Relacionado con el Riesgo Psicosocial. European Scientific Journal, ESJ, 11, 15. Retrieved from https://eujournal.org/index.php/esj/article/view/16089
Copyright (c) 2022 María Teresa Torres López, Martha Patricia Quintero Fuentes, Liliana Fuentes Rosas, Julieta Hernández Ramírez
This work is licensed under a Creative Commons Attribution-NonCommercial-NoDerivatives 4.0 International License.