Investigating EFL Learners' Perceptions towards the Difficulties in Oral Presentation at Kandahar University
Hashmatullah Tareen

Kandahar University, Afghanistan
Keywords:
Oral presentation, Perceptions, EFL learners
Abstract
This research paper examined the difficulties of oral presentation, strategies coping with difficulties used in oral presentations and the perceived role of lecturer in improving EFL learners' oral presentation skills. With regard to achieving these objectives, questionnaires distributed to 150 EFL learners, and face-to-face interviews were conducted. The quantitative data were analyzed through SPSS by conducting percentages, independent sample t-test and ANOVA tests. The results of the study revealed that learners had a problem with oral fluency, accuracy and pronunciation during oral presentation, feel frightened when a lot of people are watching them, afraid of being assessed by their classmates in front of the class, having low self-confidence. The results also revealed some strategies coping with difficulties used in oral presentation such as, learners have to prepare themselves properly before an oral presentation. Furthermore, considering a crucial role of lecturer in improving oral presentation skills, lecturer has to show learners videos of good speakers for enhancing their presentation skill and lecturer has to give learners freedom to choose their own topic that lowers their anxiety were discovered for more consideration. It is hoped that the ideas discussed will provide the learners and lecturers with basic guidelines of how to improve the learners' oral presentation and assist the learners to work their way out of anxiety.
Downloads
Download data is not yet available.
References
1. Ait Atmane, M., & Ahouari-Idri, N. E. (2016). Investigating the Role of Oral Presentation Projects in Enhancing EFL Learners' Oral Proficiency: the Case study of Master 1 ALELT Students at Bejaia University (Doctoral dissertation, University of Bejaia).
2. Alwi, N. F. B., & Sidhu, G. K. (2013). Oral presentation: Self-perceived competence and actual performance among UiTM business faculty students. Procedia-Social and Behavioral Sciences, 90, 98-106.
3. Angelini, M. L., & GarcĆa-Carbonell, A. (2019). Developing English Speaking Skills through Simulation-Based Instruction. Teaching English with Technology, 19(2), 3-20.
4. Al-Nouh, N. A., Abdul-Kareem, M. M., & Taqi, H. A. (2015). EFL College Students' Perceptions of the Difficulties in Oral Presentation as a Form of Assessment. International Journal of Higher Education, 4(1), 136-150.
5. Barrett, N. E., & Liu, G. Z. (2016). Global trends and research aims for English academic oral presentations: Changes, challenges, and opportunities for learning technology. Review of Educational Research, 86(4), 1227-1271.
6. Bashir, M., Afzal, M. T., & Azeem, M. (2008). Reliability and validity of qualitative and operational research paradigm. Pakistan journal of statistics and operation research, 35-45.
7. Braun, V., & Clarke, V. (2006). Using thematic analysis in psychology. Qualitative research in psychology, 3(2), 77-101.
8. Brooks, G., & Wilson, J. (2014). Using oral presentations to improve students' English language skills. Kwansei Gakuin University Humanities Review, 19(1), 199-212.
9. Chen, Y. (2015). ESL students' language anxiety in in-class oral presentations. [Published Master's Thesis, Marshal University, United States].
10. Collis, J., & Hussey, R. (2009). Business research: A practical guide for undergraduate. Business Research: A Practical Guide for Undergraduate & Postgraduate Students.
11. Dansieh, S. A., Owusu, E., & Seidu, G. A. (2021). Glossophobia: The fear of public speaking in ESL students in Ghana. Language Teaching, 1(1), p22-p22.
12. Ekmekçi, E. (2018). Oral Presentations from the Eyes of EFL Freshman Students: A Qualitative Study. RumeliDE Dil ve Edebiyat Araştırmaları Dergisi, (12), 265-275.
13. El Enein, A. H. A. (2011). Difficulties Encountering English Majors in Giving Academic Oral Presentations during Class at Al-Aqsa University (Doctoral dissertation, Islamic University of Gaza).
14. Etikan, I., Musa, S. A., & Alkassim, R. S. (2016). Comparison of convenience sampling and purposive sampling. American journal of theoretical and applied statistics, 5(1), 1-4.
15. Gravetter, F. J., & Forzano, L. A. B. (2011). Research methods for the behavioral sciences: Cengage Learning. Stamford, CT, 147-148.
16. Hanifa, R., & Yusra, S. R. (2018). Insight on delivering oral presentation: preparations, problems, and solutions. International Journal of Learning and Teaching, 4(4), 318-325.
17. Huck, S. W., Cormier, W. H., & Bounds, W. G. (2012). Reading statistics and research (Vol. 566). Boston: Pearson.
18. Husain, F. M., Ganapathy, M., & Mohamad, A. (2015). Analysing ESL Students' Perceptions towards Oral Communication for Social and Occupational Purposes. Advances in Language and Literary Studies, 6(6), 187-194.
19. Imaniah, I. (2018). The Students' Difficulties in Presenting the Academic Speaking Presentation. Globish: An English-Indonesian Journal for English, Education, and Culture, 7(1), 44-51.
20. Iqbal, Z., Alvi, E., & Shafi, F. (2019). Prospective Teachers' Perceptions of Oral Presentations: An Exploration of Challenges Involved. Pakistan Journal of Education, 36(2), 137-163.
21. Johnson, B., & Christensen, L. (2000). Educational research: Quantitative and qualitative approaches. Allyn & Bacon.
22. Karimkhanlooei, G. (2017). Attitudes of Students of Medicine Toward Oral Presentations as Part of Their ESP (English for Specific Purposes) Course. Higher Education of Social Science, 12(2), 42-48.
23. Kho, M. G. W., Abdullah, N. S. A. B., & Leong, L. M. (2015). Oral presentation difficulties–Experience of students at a polytechnic in Sarawak. Issues in Language Studies, 4(2).
24. Kirk, S. (2007). Methodological and ethical issues in conducting qualitative research with children and young people: A literature review. International journal of nursing studies, 44(7), 1250-1260.
25. Krejcie, R. V., & Morgan, D. W. (1970). Determining sample size for research activities. Educational and psychological measurement, 30(3), 607-610.
26. Kurakan, P. (2021). Anxiety in English Oral Presentations of Thai EFL Engineering Students. THAITESOL Journal, 34(2), 67-92.
27. Miles, M. B., & Huberman, A. M. (1994). Qualitative data analysis: An expanded sourcebook. Sage.
28. Molina-Azorín, J. F. (2016). Mixed methods research: An opportunity to improve our studies and our research skills. European Journal of Management and Business Economics (EJM&BE), 25(2), 37-38.
29. Mufidah, L. (2017). Generating conversational implicature strategies on the video of Ellen Show (Doctoral dissertation, Universitas Islam Negeri Maulana Malik Ibrahim).
30. Otoshi, J., & Heffernen, N. (2008). Factors predicting effective oral presentations in EFL classrooms. Asian EFL Journal, 10(1), 65-78.
31. Raja, F. (2017). Anxiety Level in Students of Public Speaking: Causes and Remedies. Journal of education and educational development, 4(1), 94-110.
32. Rajoo, A. S. (2010). Facilitating the development of students' oral presentation skills. Voice of Academia, 5(1), 43-50.
33. Razawi, N. A., Zulkornain, L. H., & Mohd Razlan, R. (2019). Anxiety in Oral Presentations among ESL Student. Journal of Academia UiTM Negeri Sembilan Vol, 7(1), 31-36.
34. Solmaz, O. (2019). Developing EFL Learners' Speaking and Oral Presentation Skills through Pecha Kucha Presentation Technique. Turkish Online Journal of Qualitative Inquiry, 10(4), 542-565.
35. Subaşı, G. (2010). What are the Main Sources of Turkish EFL Students' Anxiety in Oral Practice?. Turkish Online Journal of Qualitative Inquiry, 1(2).
36. Tanveer, M. (2007). Investigation of the factors that cause language anxiety for ESL/EFL learners in learning speaking skills and the influence it casts on communication in the target language. University of Glasgow, Scotland.
37. Van Emden, J., & Becker, L. (2016). Presentation skills for students. Macmillan International Higher Education.
38. Wang, B., Yu, S., & Teo, T. (2018). Experienced EFL teachers' beliefs about feedback on student oral presentations. Asian-Pacific Journal of Second and Foreign Language Education, 3(1), 1-13.
39. Whai, M. K. G., & Mei, L. L. (2016). Causes of academic oral presentation difficulties faced by students at a polytechnic in Sarawak. The English Teacher, (3), 11.
40. Zakaria, W. N. F. W., & Razak, S. S. (2016). English as a Second Language (ESL) Learner's Perceptions of the Difficulties in Oral Commentary Assessment. Journal of Contemporary Social Science Research, 1(1), 1-1.
41. Živković, S. (2015). Introducing students to the genre of presentations for professional purposes. Mediterranean Journal of Social Sciences, 6(2 S2), 201.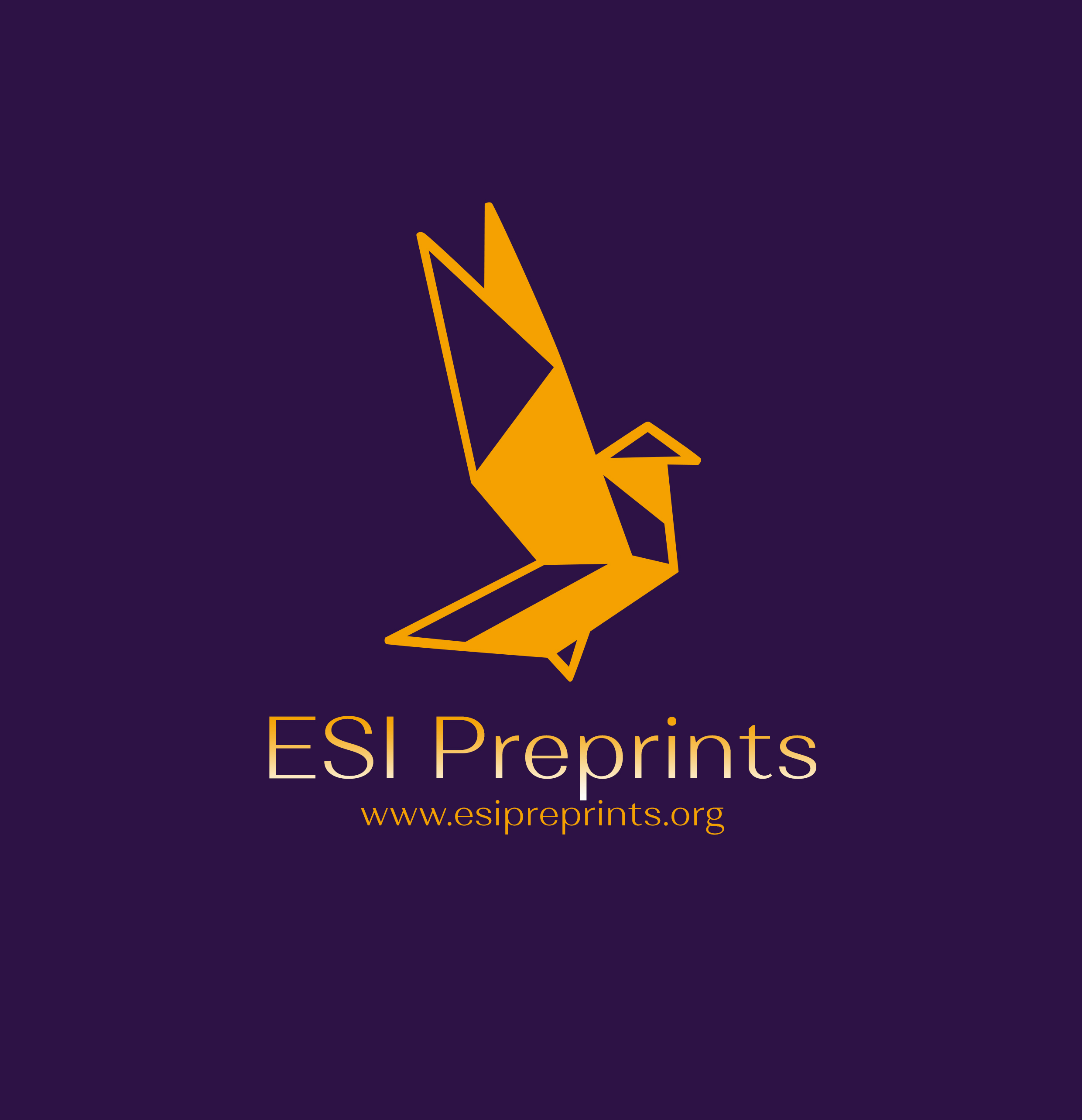 How to Cite
Tareen, H. (2022). Investigating EFL Learners' Perceptions towards the Difficulties in Oral Presentation at Kandahar University. European Scientific Journal, ESJ, 11, 535. Retrieved from https://eujournal.org/index.php/esj/article/view/16135
Copyright (c) 2022 Hashmatullah Tareen
This work is licensed under a Creative Commons Attribution-NonCommercial-NoDerivatives 4.0 International License.