Impact of Gender-Based Violence on Community Development: Case Study of Rumonge Commune (Burundi)
Alexis Ndabarushimana

PhD in Sociology of rural Development from the Félix Houphouët Boigny University of Abidjan, Côte d'Ivoire Master's degree in Public Policy and Management Senior Quality Assurance and Standards Officer (SQASO) at Inter-University Council for East Africa (IUCEA), Kampala

Gilbert Mfisumukiza

Expert in Community Development
Keywords:
Gender, Community, Gender-Based Violence, Community development, Burundi
Abstract
Gender-based violence (GBV) is a global problem that affects
women and girls of all races, colors, and creeds. It occurs across all socioeconomic and cultural backgrounds, and in many societies, including Burundi
despite different international, regional, and national instruments ratified to
protect women against GBV and its effects. This study conducted with 96
individuals selected using Alain Bouchard's technic highlights the impact of
gender-based violence (GBV) on community development and provides some
suggestions for action in remedy to gender-based violence persistence for
community development. It specifically shows the reasons behind the
persistence of gender-based violence in Rumonge Commune and its
implications on the bad living conditions of families. To achieve this, we opted
for qualitative approaches with the use of the interview guide and quantitative
with the use of a questionnaire administered directly to heads of households
distributed in 6 zones of Rumonge Commune. The study found that the reasons
behind the persistence of GBV in Rumonge are fundamentally linked to
Burundian culture and tradition that structure how people have to behave and live in society. In view of the impact of GBV, identified as a constraint to
individual and societal development, this article highlights a set of activities
to be done to reduce GBV. These include community dialogues around laws
regarding families and development; education and awareness of the impacts
and ways to prevent it for community development. Perpetrators must also be
properly prosecuted and victims provided with all the needed resources for
treatment and judicial processes. 
Downloads
Download data is not yet available.
References
1. AfDB. (2014). Annuaire statistique pour l'Afrique. Paris : Economica
2. Bouchard, A., cité par Nkunzwenabake 2010. Barnely, B. & Hesterly S. (2008). Strategic Management and Competitive Advantage. Paris: Dalloz.
3. S. Bott, A. Morrison, M. Ellsberg (2005), "Preventing and responding to gender based violence in middle and low-income countries: a global review and analysis", World BankPolicy Research Working Paper 3618, Washington DC: World Bank
4. Brookes, H. and L. Richter (2001) A study of school responses to violence and harassment of girls, Pretoria: HSRC.
5. Diken, B. and Laustsen, C. B. (2005). Becoming abject: Rape as a weapon of war. Body & Society, 11 (1), 111-128. Feerick, M. M. and Haugaard, J. J. 1999.
6. Groupe de la Banque Africaine de Développent (2011), Burundi Gender Profile.
7. ISESBU, (2017). Demographic and Health Survey (DHS). Analysis Report
8. ISESBU. (2018). Burundi Statistical Directory. Analysis Report.
9. ISESBU. (2021). Integrated Survey on Household Living Conditions in Burundi. Analysis Report.
10. Kamarova, V. (2018). Is the UNDP Declared Human Development for Everyone Possible in Real Life? European Scientific Journal November 2018 edition Vol.14, No.32 ISSN: 1857 – 7881 (Print) e - ISSN 1857- 7431. Retrieved from: https://eujournal.org/index.php/esj/article/view/11454 (Accessed on November 4, 2022)
11. Morrison, A., M. Buvinic and M. Shifter. (2003). Addressing Gender-Based Violence in Latin America and the Caribbean: A Critical Review of Interventions. Working Paper. Washington, D.C.: World Bank.
12. Moser, C. And B. Van Bronkhorst (1999) 'Youth violence in Latin America and the Caribbean: Costs, causes and interventions', LCR Sustainable Development Working Paper No. 3, Washington DC: World Bank. Retrieved from: http://documents.worldbank.org (Accessed on November 6, 2021)
13. Mukamana and Niyonizigiye (2014), Breaking the silence: A needs assessment of survivors of sexual violence in Burundi, Report commissioned by Tearfund
14. Naidoo, N. (2017). Gender-based Violence: Strengthening the role and scope of Prehospital Emergency Care by promoting theory, policy and clinical praxis. PhD Forensic Medicine, Faculty of Health Sciences. University of Cape Town.
15. Roxanna, C. (1992). Violence against women, an obstacle to development. New York: UNIFEM, 304 East 45th. Street, New York, NY10017 USA
16. Dzinavane, T.M. (2016), Saying No To Gender-Based Violence: A Study Of Musasa, A Non-Governmental Organization Based In Zimbabwe
17. UNFPA (2015), "Report on the care of victims of sexual violence", December 2015. Ministère de la solidarité nationale, des droits de la personne humaine et du genre, Rapport de l'étude sur l'opérationnalisation des réseaux communautaires de lutte contre les VBG, février 2013, p. 6.
18. United Nations, (2006). Ending violence against women. From words to Action. UNITED NATIONS PUBUCATION, Soles No. E.06.IV.8, ISBN-10: 92-1-1 12703-3, ISBN-13: 978-92-1-1 12703-4
19. USAID/Burundi, Gender Assessment Final Report (USAID, October 2012).
20. Walby, S. (1990). Theorizing Patriarchy. Oxford: Blackwell.
21. Wood, K. and Jewkes, R. (1997). Violence, rape and sexual coercion: Everyday love in a South African township. Gender & Development, 5 (2),
22. World Health Organization (2013). Global and regional estimates of violence against women: prevalence and health effects of intimate partner violence and non-partner sexual violence. WHO Press, Geneva.
23. Zicherman, N. (2007). Addressing sexual violence in post conflict Burundi. Forced Migration Review, 27 (48-49).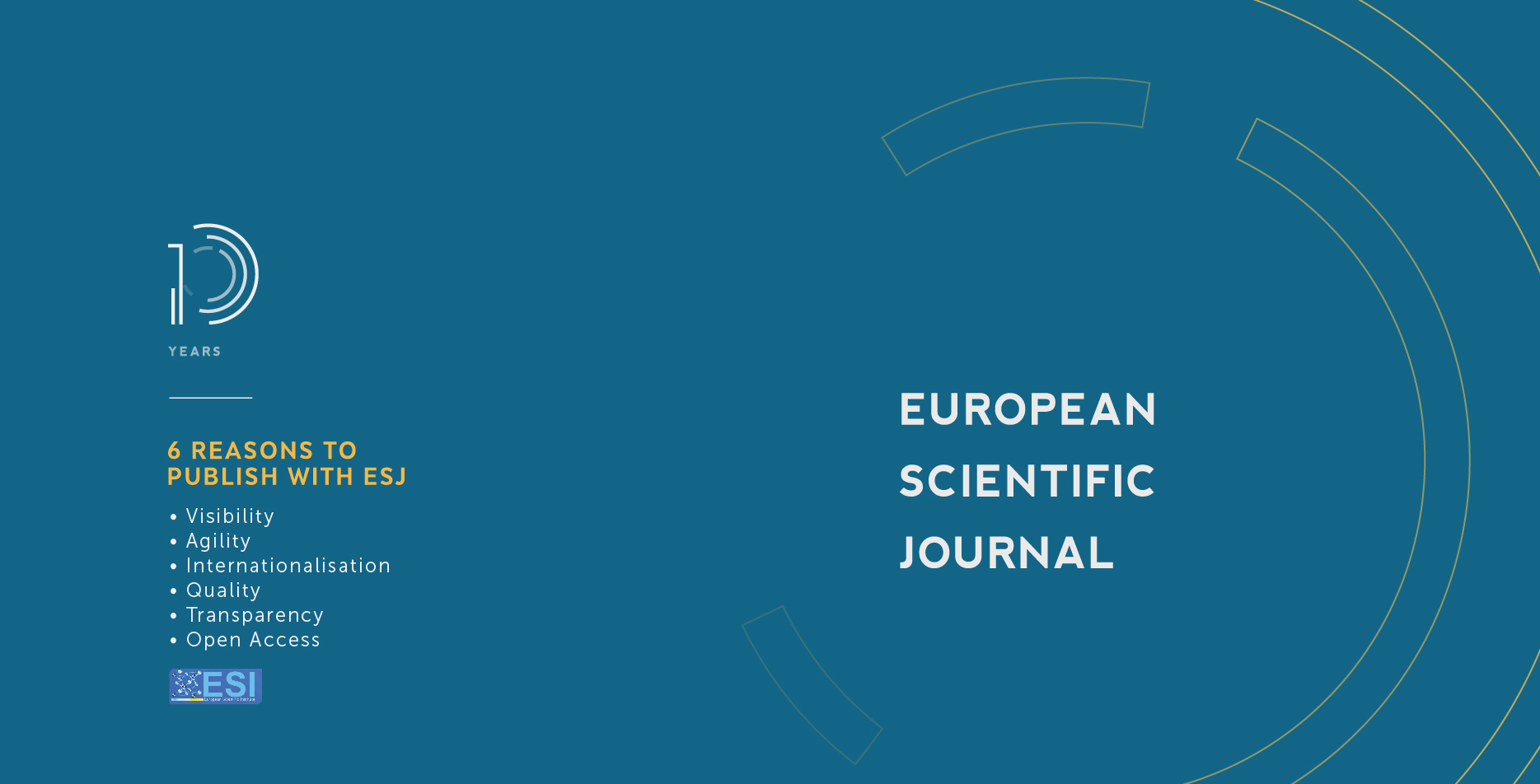 How to Cite
Ndabarushimana, A., & Mfisumukiza, G. (2022). Impact of Gender-Based Violence on Community Development: Case Study of Rumonge Commune (Burundi). European Scientific Journal, ESJ, 18(35), 149. https://doi.org/10.19044/esj.2022.v18n35p149
Copyright (c) 2022 Alexis Ndabarushimana, Gilbert Mfisumukiza
This work is licensed under a Creative Commons Attribution-NonCommercial-NoDerivatives 4.0 International License.