The Comparison Between the Hungarian and Romanian National Security Strategies
Csongor Balazs Veress

Mathias Corvinus Collegium, Hungary
Keywords:
Nation Security Strategy 2020, Hungary, Romania
Abstract
In 2020 first Hungary, later Romania, two member states of NATO, EU and PESCO adopted their own Nation Security Strategies. There was a need in both mentioned countries for new defense strategies because in recent years new challenges and threats have emerged, like the annexation of Crimea, the destabilization of Ukraine, and the migration crisis. These documents describe the two countries' place in the international system, list the threats and challenges to their security, and finally try to give a solution based on their possibilities and capabilities. The strategies also carry a message to neighbors, allies, and future rivals. The document's aim is the protection of core national values. In this paper, my goal is to offer an overview of the strategic documents and to analyze first the Romanian National Defense Strategy. The Hungarian National Security Strategy, and finally to highlight the similarities and find the differences like national sovereignty, protection of Christian values, or the importance of a European army. In both security documents old and new threats appear like terrorism, climate change, migrant problems, hybrid warfare, arms, and drug trafficking. Each strategy is an official communication tool, an official policy message to external and internal actors at different levels and of different types that influence national security. To achieve my goal, I used the methods of document analysis and content analysis on the primary sources. The purpose of the research is to compare two neighboring countries' strategies, and how they react to their national threats.
Downloads
Download data is not yet available.
PlumX Statistics
References
1. BENKŐ, Tibor: New National Security Strategy Ready, says Defense Minister, https://hungarytoday.hu/new-national-security-strategy-ready-says-defense-minister/ (Downloaded on 21.11.2022.).
2. CAŁUS, Kamil: Romania's new security strategy, https://www.osw.waw.pl/en/publikacje/analyses/2020-07-15/romanias-new-security-strategy (Downloaded on 21.11.2022.).
3. CSÁNYI, Csaba: A Magyarországot érintő aktuális nemzetbiztonsági kihívások és az azokra adható lehetséges jogi válaszok. In Magyar Jog, 2021/7-8., p. 474-480.
4. CSIKI VARGA, Tamás – TÁLAS, Péter: Magyarország új nemzeti biztonsági stratégiájáról, http://www.nemzetesbiztonsag.hu/cikkek/4906-cikk_szoveg-16687-1-10-20210426.pdf (Downloaded on 19.11.2022.).
5. CSIKI VARGA, Tamás: Hungary's new National Security Strategy – A critical analysis. In ISDS Analyses, 2021/1. https://svkk.uni-nke.hu/document/svkk-uni-nke-hu-1506332684763/ISDS_Analyses_2021_1_Hungary_s%20new%20National%20Security%20Strategy%20%E2%80%93%20A%20critical%20analysis%20(Tamas%20Csiki%20Varga).pdf (Downloaded on 19.11.2022.).
6. ETH Zürich: Hungary: The National Security Strategy of the Republic of Hungary, https://css.ethz.ch/en/services/digital-library/publications/publication.html/157029 (Downloaded on 20.11.2022.).
7. GOVERNMENT RESOLUTION 1163/2020 (21st April) on Hungary's National Security Strategy https://honvedelem.hu/hirek/government-resolution-1163-2020-21st-april.html (Downloaded on 20.11.2022.).
8. GROSS, Peter: Romania's new Defence Strategy gets it; executing it is another matter, https://balkaninsight.com/2020/09/04/romanias-new-defence-strategy-gets-it-executing-it-is-another-matter/ (Downloaded on 21.11.2022.).
9. Historical Office: National Security Strategy, https://history.defense.gov/Historical-Sources/National-Security-Strategy/ (Downloaded on 20.11.2022.).
10. LATTMANN, Tamás: A nemzetközi jog lehetséges szerepe az informatikai hadviselés területén. In. Csapó Zsuzsanna (szerk.): Emlékkötet Herczegh Géza születésének 85. évfordulójára – A ius in bello fejlődése és mai problémái, Pécs, Kódex Nyomda, 2013.
11. RESPERGER, István: Az Új Nemzeti Katonai Stratégiáról. In Hadtudomány, 2021/31. P. 218-232.
12. Romania Presidential Administration: National Defence Strategy 2020-2024, https://www.presidency.ro/files/userfiles/National_Defence_Strategy_2020_2024.pdf (Downloaded on 20.11.2022.).
13. Romania-Insider: Romania's president unveils new National Defense Strategy, https://www.romania-insider.com/ro-defense-strategy-may-2020 (Downloaded on 22.11.2022.).
14. SHERLOC: Hungary's National Security Strategy, https://sherloc.unodc.org/cld/es/treaties/strategies/hungary/hun0001s.html (Downloaded on 21.11.2022.).
15. SIRBU, Miruna: Romania's National Defense Strategy 2020-2024, https://cepa.org/article/romanias-national-defense-strategy-2020-2024/ (Downloaded on 21.11.2022.).
16. SNIDER, Don M.: The National Security Strategy: Documenting Strategic Vision, US Army War College Press, 1995. P.10-11.
17. STEPPER, Péter: Szuverenitás és védelmi képességek: Miről szól az új Nemzeti Biztonsági Stratégia?, https://ajtk.hu/en/research/research-blog/szuverenitas-es-vedelmi-kepessegek-mirol-szol-az-uj-nemzeti-biztonsagi-strategia (Downloaded on 20.11.2022.).
18. SVKI kerekasztal-beszélgetés az Egyesült Államok és Kína viszonyáról a 2020-as években, https://svkk.uni-nke.hu/hirek/2020/05/13/kerekasztal-beszelgetes-az-uj-nemzeti-biztonsagi-strategiarol (Downloaded on 19.11.2022.).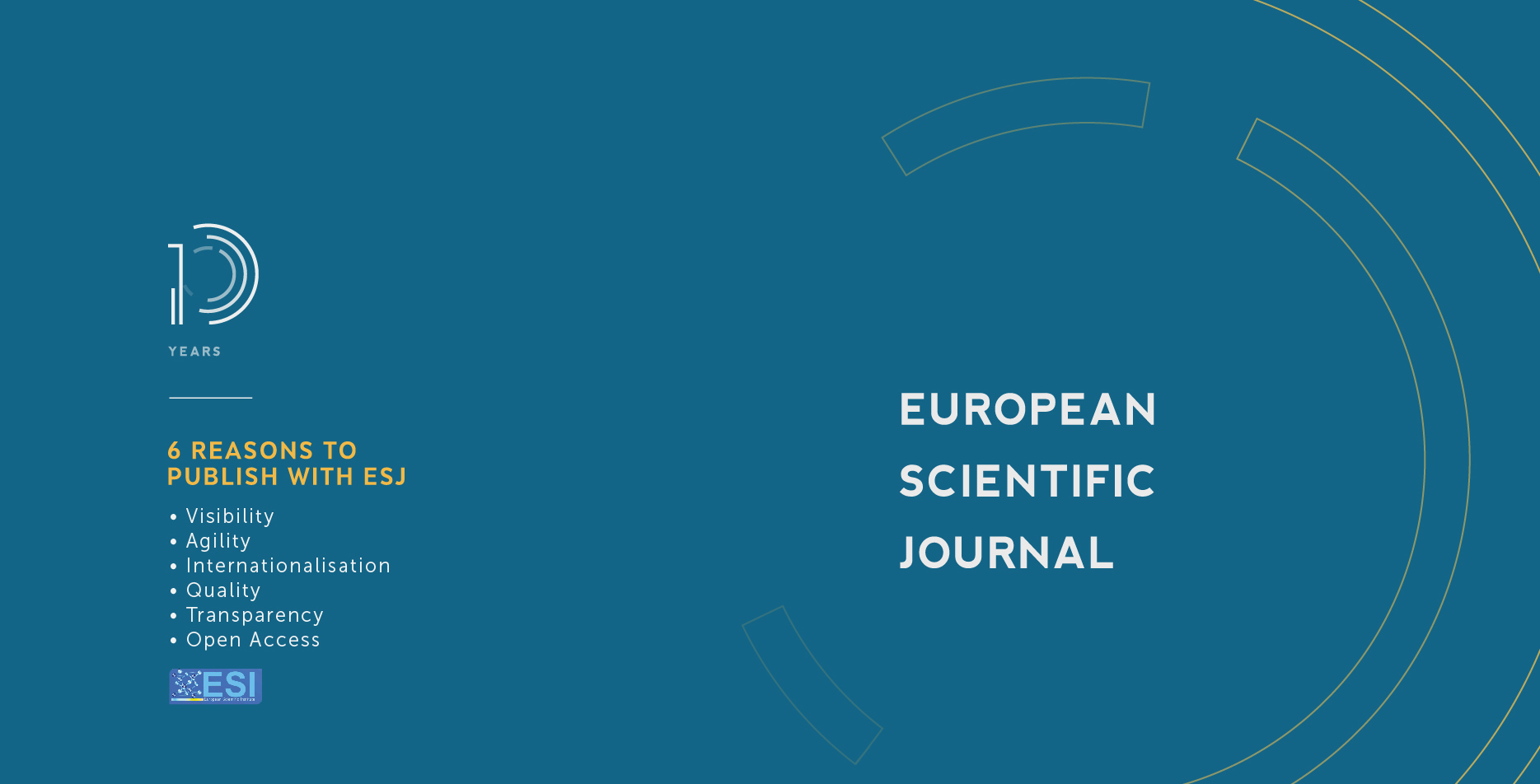 How to Cite
Veress, C. B. (2022). The Comparison Between the Hungarian and Romanian National Security Strategies. European Scientific Journal, ESJ, 18(39), 128. https://doi.org/10.19044/esj.2022.v18n39p128
Copyright (c) 2022 Csongor Balazs Veress
This work is licensed under a Creative Commons Attribution-NonCommercial-NoDerivatives 4.0 International License.