Aspects Épidémiologiques et Clinique des Cancers Colorectaux à Bangui
Oumarou Youssouf

Centre Hospitalier Universitaire Communautaire de Bangui Service de Médecine Interne, Centrafrique, Niger

Junior Odjo

District sanitaire de Kaga-Bandoro, Centrafrique, Niger

Service George

Centre hospitalo-universitaire Maman Élisabeth Domitien, Centrafrique, Niger

Barbara Epouse Siolo

Laboratoire National, Niger

Boniface Koffi

Laboratoire National, Niger
Keywords:
Bangui ; colorectal ; clinique ; épidémiologique
Abstract
Le cancer colorectal(CCR) est fréquent de diagnostic tardif. Ce cancer peut atteindre toutes les parties du gros intestin du caecum au rectum, le dépistage et un diagnostic précoce sont recommandés Objectif : Le but de notre travail est de décrire les caractères épidémiologiques de ces cancers colo-rectaux. Patients et méthodes : Il s'agissait d'une étude rétrospective descriptive d'une durée de 15 ans et 6 mois ; allant de janvier 2000 à 2016 dans le service d'anatomopathologie de Bangui. Étaient inclus tous les patients adultes de deux sexe dont les examens histologiques des prélèvements en provenance des différentes formations sanitaires de Bangui, avec une fiche de collecte des données conçue à cet effet ont été diagnostiqués positifs au cancer colorectal. Résultats : Le CCR représente 35 cas soit 2.3% des 1052 tumeurs malignes diagnostiquées.la moyenne d'âge pour les femmes étaient de 49,25±14,27 ans et de 52,13±19,91 ans chez les hommes. Les signes cliniques fréquents étaient la douleurs abdominale, rectorragie, les masses abdominales et le syndrome occlusif dans respectivement 30%,30%,30% et 10%. Dans 46% des cas, le diagnostic était posé sur les pièces opératoires. Conclusion : Le CCR est fréquent à Bangui, relativement de 2, 3%. De diagnostic tardif, devant la gravité de cette pathologie, toute anomalie colorectale doit faire l'objet d'un examen clinique, endoscopique et anatomopathologique, pour permettre aux praticiens, une approche diagnostique et thérapeutique, dans le cadre d'une prise en charge pluridisciplinaire adéquate.
Colorectal cancer (CRC) is frequently diagnosed late. This cancer can affect all parts of the large intestine from the cecum to the rectum, screening and early diagnosis are recommended Objective: The aim of our work is to describe the epidemiological characteristics of these colorectal cancers. Patients and methods: This was a descriptive retrospective study lasting 15 years and 6 months; from January 2000 to 2016 in the anatomopathology department of Bangui. Were included all adult patients of both sexes whose histological examinations of samples from the various health facilities in Bangui, with a data collection sheet designed for this purpose were diagnosed positive for colorectal cancer. Results : CRC represents 35 cases or 2.3% of the 1052 malignant tumors diagnosed. The average age for women was 49.25 ± 14.27 years and 52.13 ± 19.91 years for men. The frequent clinical signs were abdominal pain, rectorrhagia, abdominal masses and occlusive syndrome in respectively 30%, 30%, 30% and 10%. In 46% of cases, the diagnosis was made on the surgical specimens. Conclusion: CRC is frequent in Bangui, relatively 2.3%. Late diagnosis, in view of the seriousness of this pathology, any colorectal anomaly must be the subject of a clinical, endoscopic and anatomopathological examination, to allow practitioners a diagnostic and therapeutic approach, within the framework of a multidisciplinary management. adequate.
Downloads
Download data is not yet available.
References
1. https://www.e-cancer.fr>cancers>
2. M S Belhamidi, M Sinaa, A Kaoukabi, H Krimou, M Menfaa, F Sakit, et A Choho : Profil épidémiologique et anatomopathologique du cancer colorectal: à propos de 36 cas, Pan Afr Med J. 2018; 30: 159.
3. G Noémie, L Y Madani, Y Badiaga, A K Dembele, M Bathily, A Kone, Diallo, D A Diallo. Particularités épidémiologiques et cliniques du cancer colorectal dans le service d'hématologie oncologie médicale du Point G de Bamako au Mali de 2005 à 2011: 113 cas. Le Mali médical. 2013 ; (3):39-44
4. A Yangni-angate, L Cornet, JB Kebe-Memel, M Kanga , A Le Guyader, W Djibo, A Ahnoux, A Echimane, W Djibi, A Ahnoux , A Echimane, J Khoury, SF Ehu. Les cancers colorectaux en côte d'ivoire. Etude épidémiologique et clinique de 35 cas observés à Abidjan. Interfac Afrique 1987 ;2 :13-20.
5. D Redah, K N'dakena, G K Napo, James K, M Da, K Kpodzro , A Agbetra. Aspects épidémiologiques et cliniques des cancers colorectaux au CHU de Lomé, à propos de 20 cas. Médecine chirurgie digestive 1992 ;21(8) :457-8.
6. A Soliman, L M Bondy, B Levin, R Mohamed, Hamza, K Ismail, S Ismail,
7. M Hammam. Hammam, H Omar, El-Hattab, M Sanaa, Kamal, A Abdel-Ghani,
8. A Laila. Dorgham, R S Mcpherson and R. Palmer Beasley : Colorectal Cancer in Egyptian patients under 40 years of age. Int. J. Cancer: 71, 26–30 (1997)A Dem, FK Diallo-Owono, MM Dieng, PM Gaye, D Diouf, S Ka : Aspects diagnostiques et thérapeutiques des cancers du rectum à l'Institut du Cancer de Dakar au Sénégal.Vol.5No.2.p 5-9. (2011).
9. M Diarra, A Konate, A S Diarra. et al. Les cancers colorectaux en milieu tropical. Acta Endosc 36, 187–193 (2006). https://doi.org/10.1007/BF03006414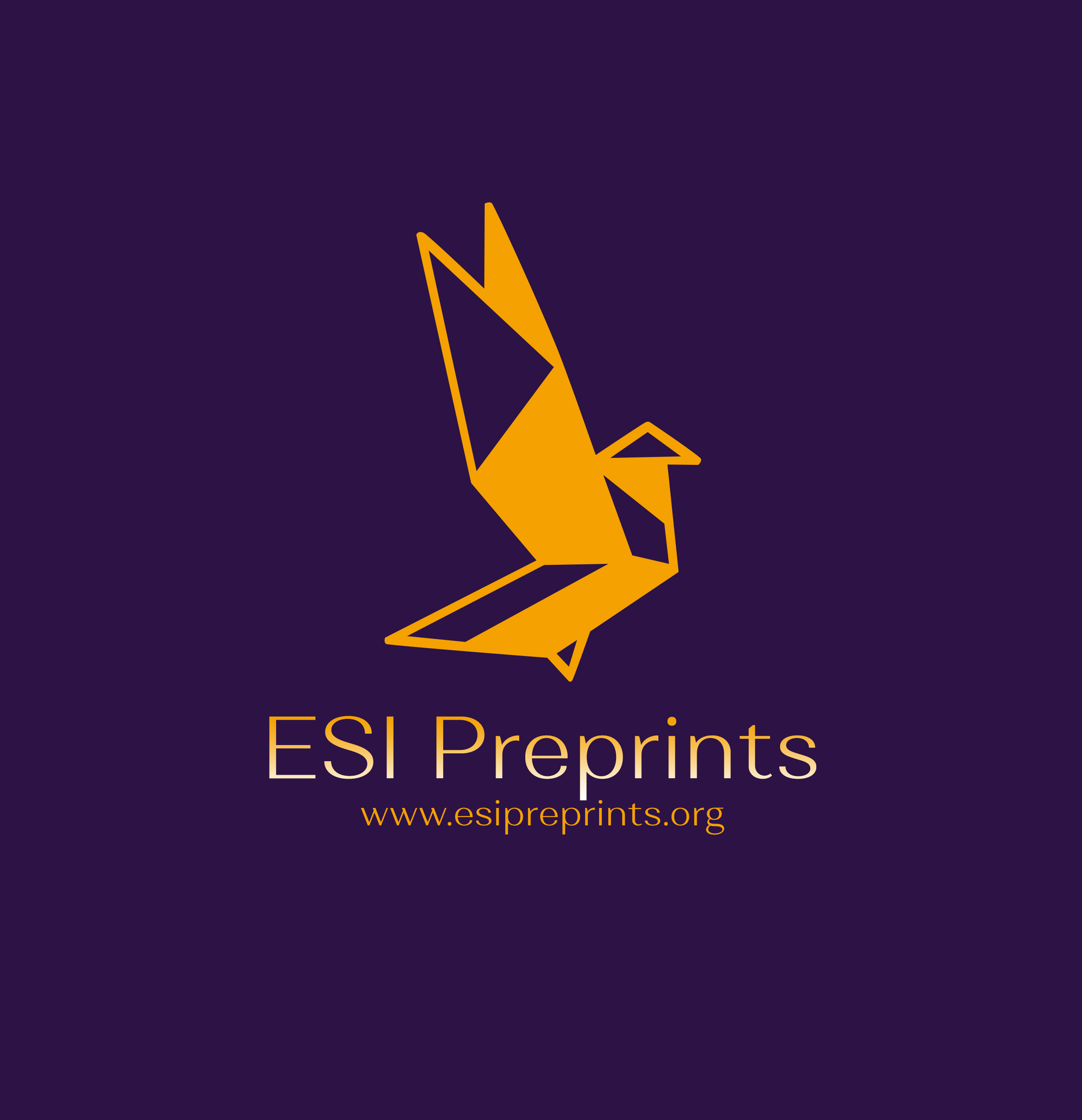 How to Cite
Youssouf, O., Odjo, J., George, S., Siolo, B. E., & Koffi, B. (2023). Aspects Épidémiologiques et Clinique des Cancers Colorectaux à Bangui. European Scientific Journal, ESJ, 1, 38. Retrieved from https://eujournal.org/index.php/esj/article/view/16317
Copyright (c) 2023 Oumarou Youssouf, Junior Odjo, Service George, Barbara Epouse Siolo, Boniface Koffi
This work is licensed under a Creative Commons Attribution-NonCommercial-NoDerivatives 4.0 International License.