Impact De La Divagation Des Bovins Sur Les Cultures Dans La Ville De Korhogo
Gatien Konan Gboko Brou

Laboratoire de Biologie, de Production et de Santé Animale, Institut de Gestion Agropastorale (IGA), Université Peleforo Gon Coulibaly (UPGC) de Korhogo

Guy Kouassi Brou

Laboratoire de Biologie végétale, UFR des Sciences Biologiques, Université Peleforo Gon Coulibaly (UPGC) de Korhogo

Seguena Fofana

Laboratoire de Biologie Végétale, Production Végétale et Protection des Végétaux, Institut de Gestion Agropastorale (IGA), Université Peleforo Gon Coulibaly (UPGC) De Korhogo

René Yadé Soro

Laboratoire de Biochimie et de Microbiologie, Institut de Gestion Agropastorale (IGA), Université Peleforo Gon Coulibaly (UPGC) de Korhogo
Keywords:
Bovins, Divagation, Dégâts, Cultures, Korhogo
Abstract
Une étude a été menée dans la ville de Korhogo en vue de déterminer l'impact de la divagation des bovins sur les cultures. Pour ce faire, une enquête a été menée auprès de 90 cultivateurs et 50 éleveurs. Les résultats ont montré que les éleveurs et les cultivateurs étaient en majorité des hommes contre une minorité de femmes. Les principales races de bovins élevées ont été par ordre d'importance les métis, les zébus, les baoulés et les N'damas. Le mode d'élevage prédominant a été la divagation où les bovins ont été principalement nourris avec le fourrage naturel et abreuvés dans les cours d'eau. La divagation des bovins dans les champs a entrainé beaucoup de dégâts au niveau des différentes cultures. Les cultures annuelles ont été les plus endommagées suivies des cultures maraîchères. Les cultures pérennes ont été moins attaquées. Les causes des dégâts ont été identifiées aussi bien chez les éleveurs que chez les cultivateurs. Les conséquences ont été observées aussi bien chez les bovins que les cultures. En définitive, une sensibilisation serait nécessaire dans le monde agricole en vue de limiter les dégâts de la divagation des bovins.
A study was carried out in the city of Korhogo to determine the impact of cattle rambling on crops. To do this, a survey was conducted among 90 growers and 50 breeders. The results showed that the majority of breeders and cultivators were men against a minority of women. The main breeds of cattle raised were, in order of importance, the mestizos, the zebus, the baoulés and the N'damas. The predominant breeding method was straying where cattle were mainly fed with natural fodder and watered in the rivers. The rambling of cattle in the fields has caused a lot of damage in different crops. Annual crops were the most damaged, followed by vegetable crops. Perennial crops have been less attacked. The causes of the damage have been identified for both breeders and cultivators. The consequences have been observed in both cattle and crops. Ultimately, awareness would be necessary in the agricultural world in order to limit the damage caused by the ramblings of cattle.
Downloads
Download data is not yet available.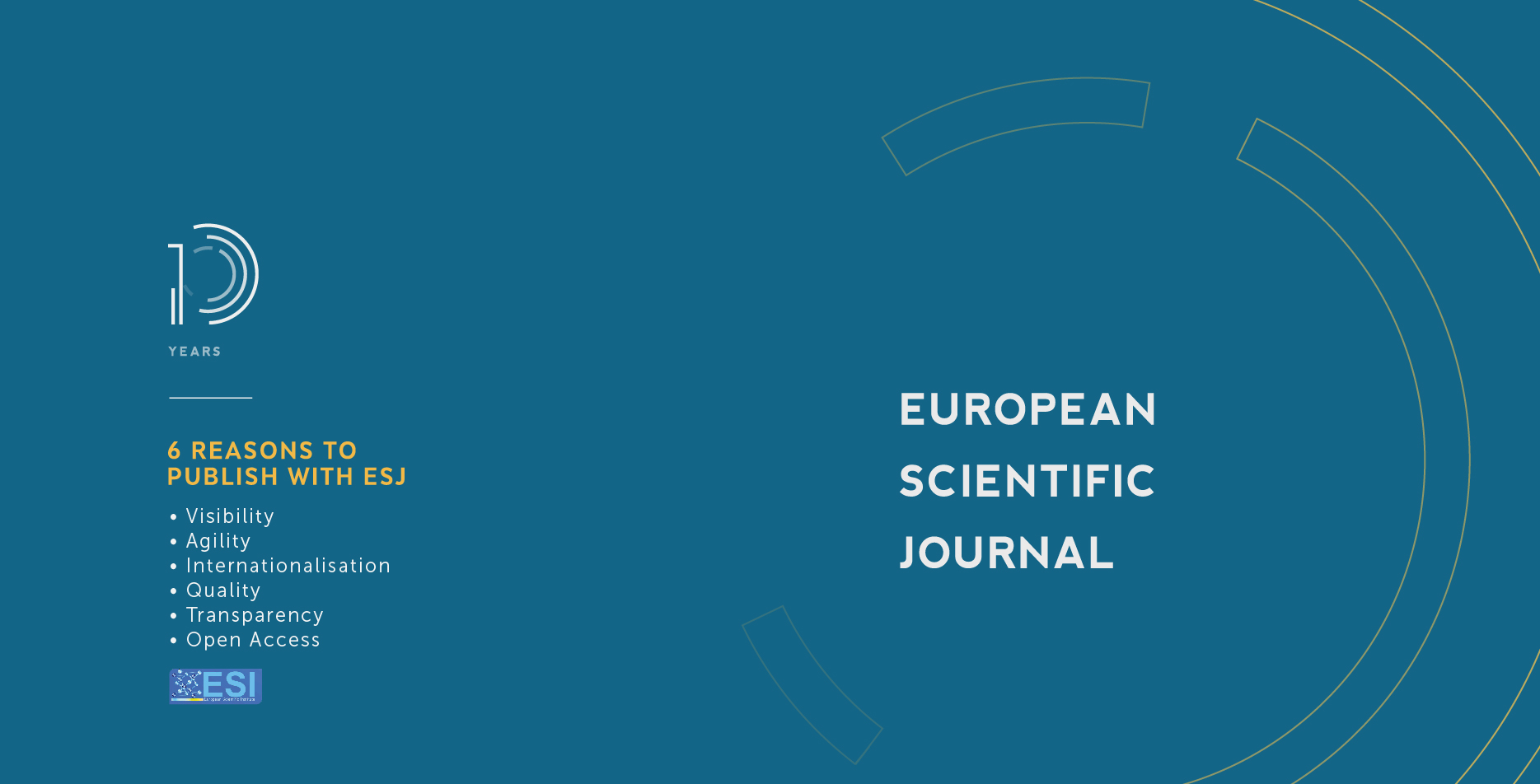 How to Cite
Brou, G. K. G., Brou, G. K., Fofana, S., & Soro, R. Y. (2020). Impact De La Divagation Des Bovins Sur Les Cultures Dans La Ville De Korhogo. European Scientific Journal, ESJ, 16(15), 223. https://doi.org/10.19044/esj.2020.v16n15p223
Section
ESJ Natural/Life/Medical Sciences
Copyright (c) 2020 Gatien Konan Gboko Brou, Guy Kouassi Brou, Seguena Fofana, René Yadé Soro
This work is licensed under a Creative Commons Attribution-NonCommercial-NoDerivatives 4.0 International License.