Comparative Analysis of Metacognitive Skills and Self Assessment of Economics Students' Achievement in Edo South Senatorial District, Edo State, Nigeria
Aituriagbon Kingsley Ehis

Department of Educational Evaluation and Counselling Psychology, Faculty of Education, University of Benin, Benin City, Nigeria

Oribhabor Chinelo Blessing

Department of Guidance and Counselling, Faculty of Arts & Education, University of Africa, Toru, Orua, Bayelsa State, Nigeria
Keywords:
Economics students, metacognitive skills, self-assessment, student's achievements
Abstract
This paper focuses on comparing the analysis of Economics student's metacognitive skills and self-assessment. The design of the study is a descriptive research survey, and the study population comprises of all the Economics senior secondary II students in Edo South Senatorial District of Edo State, Nigeria. The sample size of this study consists of 390 Economics senior secondary school class II. The instrument used for this study is a questionnaire, which was validated by expert in Measurement and Evaluation as well as Educational Psychology. The Cronbach Alpha reliability was used to determine the consistency of the instrument which was at 0.84. The data collected was analyzed using Pearson's product-moment correlation to determine the relationship between metacognitive skills, self-assessment, and Economics student's achievement. The two hypotheses were tested at 0.05 level of significance. Firstly, the data analysis showed that there is a relationship between metacognitive skills and Economics students' achievement. Secondly, it also shows that self-assessment is related to the achievement of Economics students. From the findings, it was recommended that Economics teachers should give Economics students more homework that will compel the students to search for information online (e-learning). Secondly, Economics teachers should consistently monitor, check when relevant, and reply the Economics students based on the assignment given to them. Finally, a significant relationship exists between students' metacognitive skills and determinant of academic performance.
Downloads
Download data is not yet available.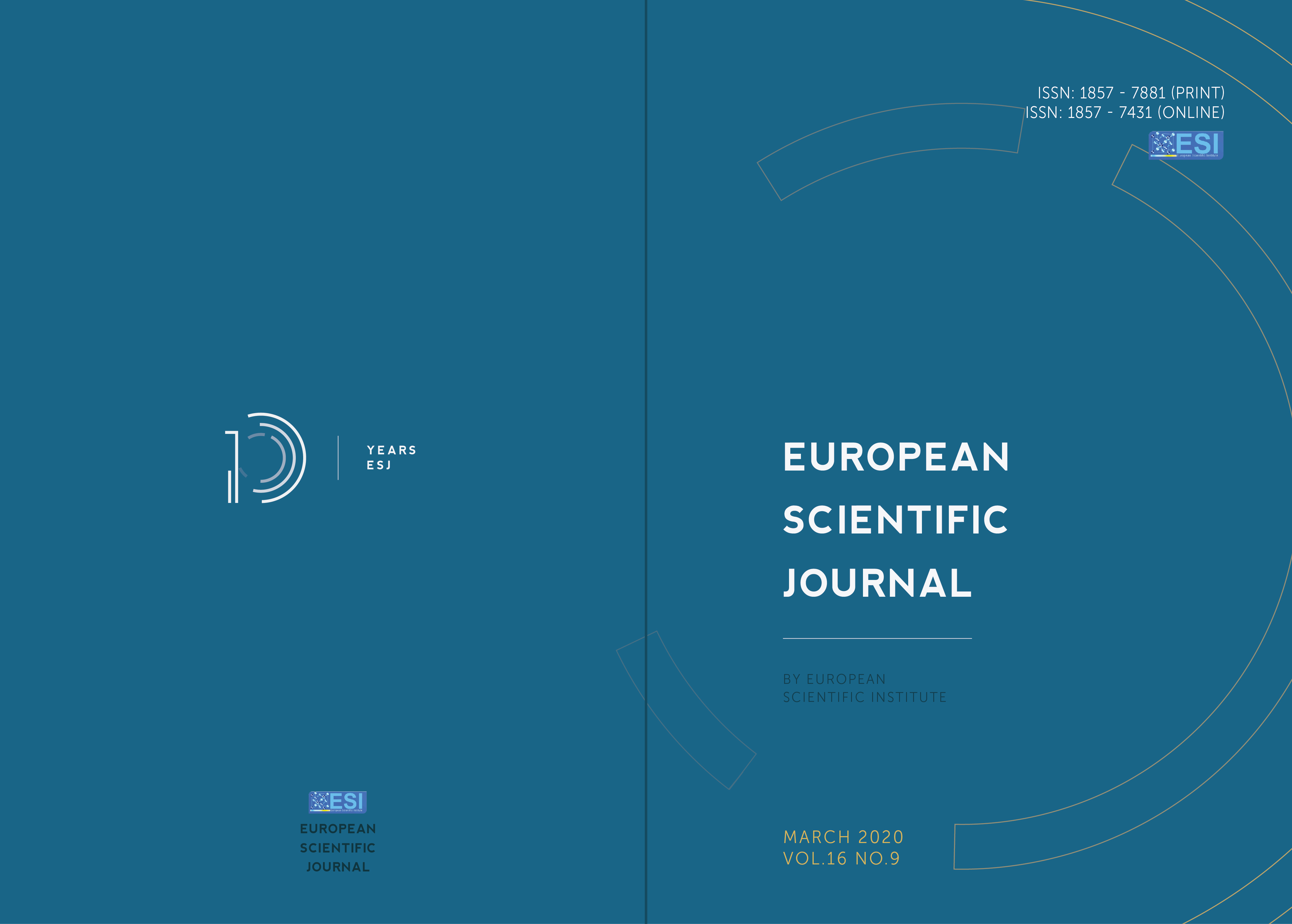 How to Cite
Ehis, A. K., & Blessing, O. C. (2020). Comparative Analysis of Metacognitive Skills and Self Assessment of Economics Students' Achievement in Edo South Senatorial District, Edo State, Nigeria. European Scientific Journal, ESJ, 16(7), 1. https://doi.org/10.19044/esj.2020.v16n7p1
Copyright (c) 2020 Aituriagbon Kingsley Ehis, Oribhabor Chinelo Blessing
This work is licensed under a Creative Commons Attribution-NonCommercial-NoDerivatives 4.0 International License.