Prise En Charge Des Dermo-Hypodermites Nécrosantes Au Centre Hospitalier Régional De Diffa, Niger
Ousseini Adakal

Université Dan Dicko DanKoulodo de Maradi, Faculté des sciences de la santé, Département de chirurgie et spécialités chirurgicales, Centre Hospitalier Régional de Maradi, Niger

Maman Bachir Abdoulaye

Université Dan Dicko DanKoulodo de Maradi, Faculté des sciences de la santé, Département de chirurgie et spécialités chirurgicales, Centre Hospitalier Régional de Maradi, Niger

Harissou Adamou

Université de Zinder, Faculté des sciences de la santé, Département de chirurgie et spécialités chirurgicales, Hôpital National de Zinder, Niger

Ibrahim Amadou Magagi

Université de Zinder, Faculté des sciences de la santé, Département de chirurgie et spécialités chirurgicales, Hôpital National de Zinder, Niger

Mohamed Rouga

Département de chirurgie et spécialités chirurgicales, Centre Hospitalier Régional de Maradi, Niger

Mahamadou Doutchi

Université de Zinder, Faculté des sciences de la santé, Service d'infectiologie, Hôpital National de Zinder, Niger

Mahaman Laouali Harouna

Université Dan Dicko DanKoulodo de Maradi, Faculté des sciences de la santé, Service Infectiologie, Centre Hospitalier Régional de Maradi, Niger

Oumarou Amadou

Université Dan Dicko DanKoulodo de Maradi, Faculté des sciences de la santé, Service Infectiologie, Centre Hospitalier Régional de Maradi, Niger

Biraima Ahamadou

Université Dan Dicko DanKoulodo de Maradi, Faculté des sciences de la santé, Département de Médecine et spécialités médicales, Centre Hospitalier Régional de Maradi

Onuoha Christopher

Université Dan Dicko DanKoulodo de Maradi, Faculté des sciences de la santé, Département de chirurgie et spécialités chirurgicales, Centre Hospitalier Régional de Diffa

Lassey James Didier

Université Abdou Moumouni de Niamey, Faculté des sciences de la santé, Département de chirurgie et spécialités chirurgicales, Hôpital National de Zinder, Niger

Sani Rachid

Université Abdou Moumouni de Niamey, Faculté des sciences de la santé, Département de chirurgie et spécialités chirurgicales, Hôpital National de Zinder, Niger
Keywords:
Dermo-Hypodermite, Nécrose, Diffa, Niger
Abstract
Introduction : la dermo-hypodermite nécrosante (DHN) est une affection redoutable, responsable d'une morbi-mortalité importante constituant un véritable problème de santé publique dans la région de Diffa. L'objectif de cette étude est décrire la prise en charge des DHN dans le service de chirurgie du Centre Hospitalier Régional (CHR) de Diffa. Patients et méthodes : Il s'est agi d'une étude rétrospective descriptive, menée dans le service de chirurgie du CHR de Diffa, et incluant les dossiers des cas de DHN, pris en charge de Janvier 2017 à Décembre 2018. Résultats : 132 cas ont été enregistrés. L'âge médian était de 25 ans (extrêmes : 10 jours et 87 ans). Tous les patients ont bénéficié d'une antibiothérapie et dans 91,8% un traitement chirurgical était nécessaire. Le nombre de passage au bloc opératoire était compris entre 2 et 36. Une greffe de peau a été réalisée dans 25,7% des cas. Le taux d'amputation de membre était de 9,1%. La durée moyenne de séjour hospitalier était de 32,3 jours (extrêmes : 17 jours et 189 jours). La mortalité intra hospitalière était de 3,8% (n=5). Conclusion: la dermo-hypodermite nécrosante est une affection grave, fréquente dans la région de Diffa dont la prise en charge médico-chirurgicale est lourde, grevée d'un mauvais pronostic. Un accent devrait être mis sur la recherche étiologique et le contrôle des facteurs prédisposant et aggravant de la maladie.
Introduction: Necrotizing dermo-hypodermatitis (NHD) is a dreaded condition, responsible for a significant morbi-mortality constituting a real public health problem in the region of Diffa. The objective of this study is to describe the management of NHD in the surgical department of the Regional Hospital Center (CHR) of Diffa. Patients and methods: This was a descriptive retrospective study, conducted in the surgery department of the CHR of Diffa, and including the records of NHD cases, taken in charge from January 2017 to December 2018. Results: 132 cases were recorded. The median age was 25 years (extremes: 10 days and 87 years). All patients received antibiotic therapy and in 91.8% of cases surgical treatment was required. The number of visits to the operating theatre ranged from 2 to 36. A skin graft was performed in 25.7% of cases. The limb amputation rate was 9.1%. The average length of hospital stay was 32.3 days (extremes: 17 days and 189 days). Intra-hospital mortality was 3.8% (n=5). Conclusion: Necrotizing dermo-hypodermatitis is a serious condition, frequent in the region of Diffa, with a poor prognosis and heavy medical and surgical management. Emphasis should be placed on etiological research and control of predisposing and aggravating factors of the disease.
Downloads
Download data is not yet available.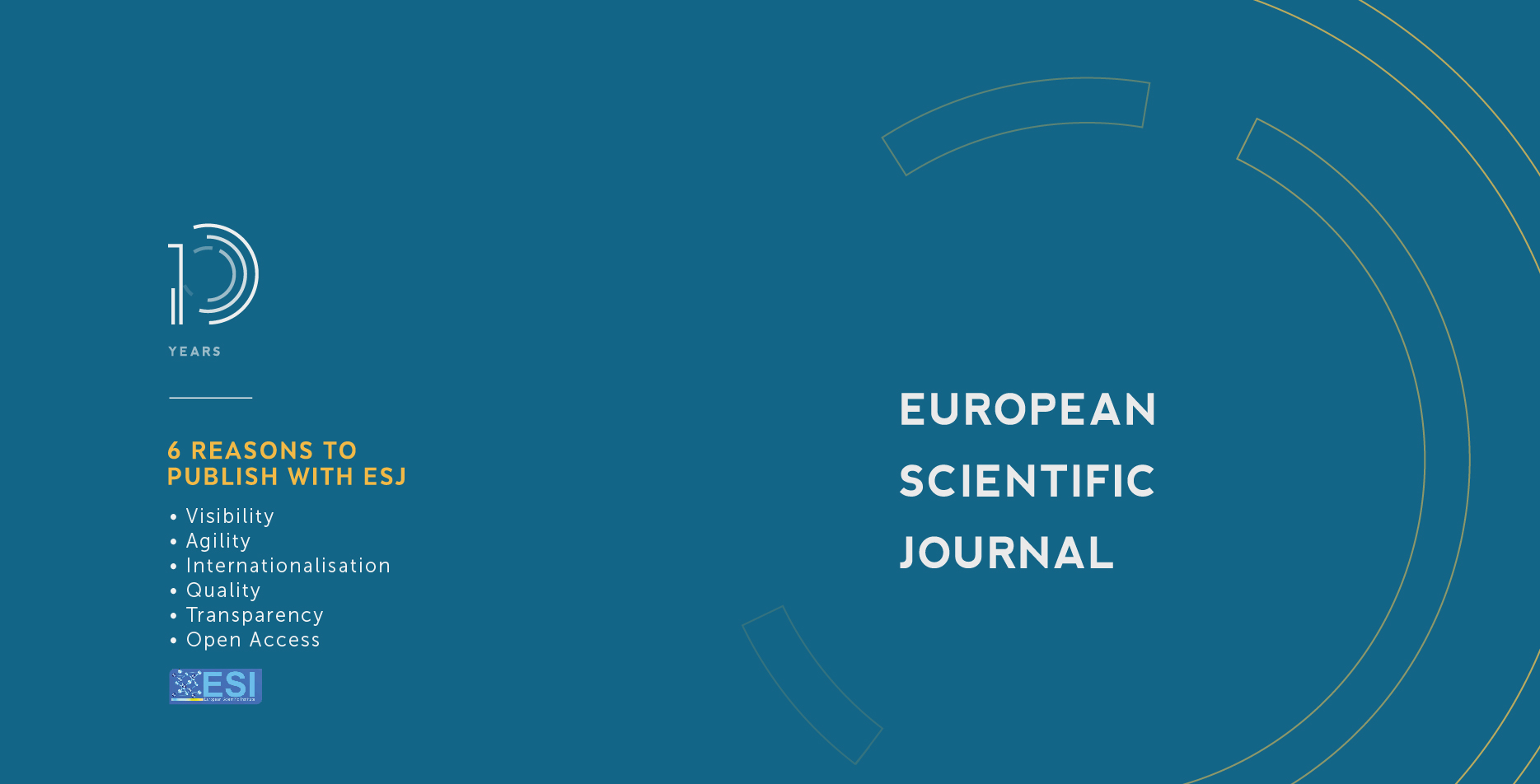 How to Cite
Adakal, O., Abdoulaye, M. B., Adamou, H., Magagi, I. A., Rouga, M., Doutchi, M., Harouna, M. L., Amadou, O., Ahamadou, B., Christopher, O., Didier, L. J., & Rachid, S. (2020). Prise En Charge Des Dermo-Hypodermites Nécrosantes Au Centre Hospitalier Régional De Diffa, Niger. European Scientific Journal, ESJ, 16(9), 116. https://doi.org/10.19044/esj.2020.v16n9p116
Copyright (c) 2020 Ousseini Adakal, Maman Bachir Abdoulaye, Harissou Adamou, Ibrahim Amadou Magagi, Mohamed Rouga, Mahamadou Doutchi, Mahaman Laouali Harouna, Oumarou Amadou, Biraima Ahamadou, Onuoha Christopher, Lassey James Didier, Sani Rachid
This work is licensed under a Creative Commons Attribution-NonCommercial-NoDerivatives 4.0 International License.