La Iconografía Musical Como Materia Interdisciplinar Su Presencia En Los Estudios Musicales Universitarios En España
Carmen M. Zavala Arnal

University of Zaragoza, Spain
Keywords:
Iconografía musical, Educación Musical, Musicología, Interdisciplinariedad
Abstract
En el presente artículo se pretende poner en relieve la naturaleza interdisciplinar de la iconografía musical como materia en relación a cuestiones epistemológicas y metodológicas. Para ello, además de establecer un estado de la cuestión, se acotan los términos "disciplina" e "interdisciplina", y en este último caso, se delimitan sus categorías. Además, se indaga acerca de la presencia de la iconografía musical como materia académica en los estudios de Grado de Musicología en España a través de sus planes de estudios. Se concluye que su presencia en el ámbito universitario es aceptable a tenor de los porcentajes obtenidos, si bien como materia optativa, y que conviene delimitar todavía ciertos preceptos en relación a la iconografía musical, especialmente de tipo metodológico.
This article aims to highlight the interdisciplinary nature of music iconography as a subject in relation to epistemological and methodological issues. In addition, to establishing the state of the question, the terms "discipline" and "interdisciplinary" are delimited, as well as their categories. Furthermore, it investigates about the presence of music iconography as an academic subject in Musicology Degree in Spain through its curriculum. It is concluded that its presence in the university field is acceptable, although as an optional subject, and that certain precepts should still be defined in relation to music iconography, especially in a methodological aspects.
Downloads
Download data is not yet available.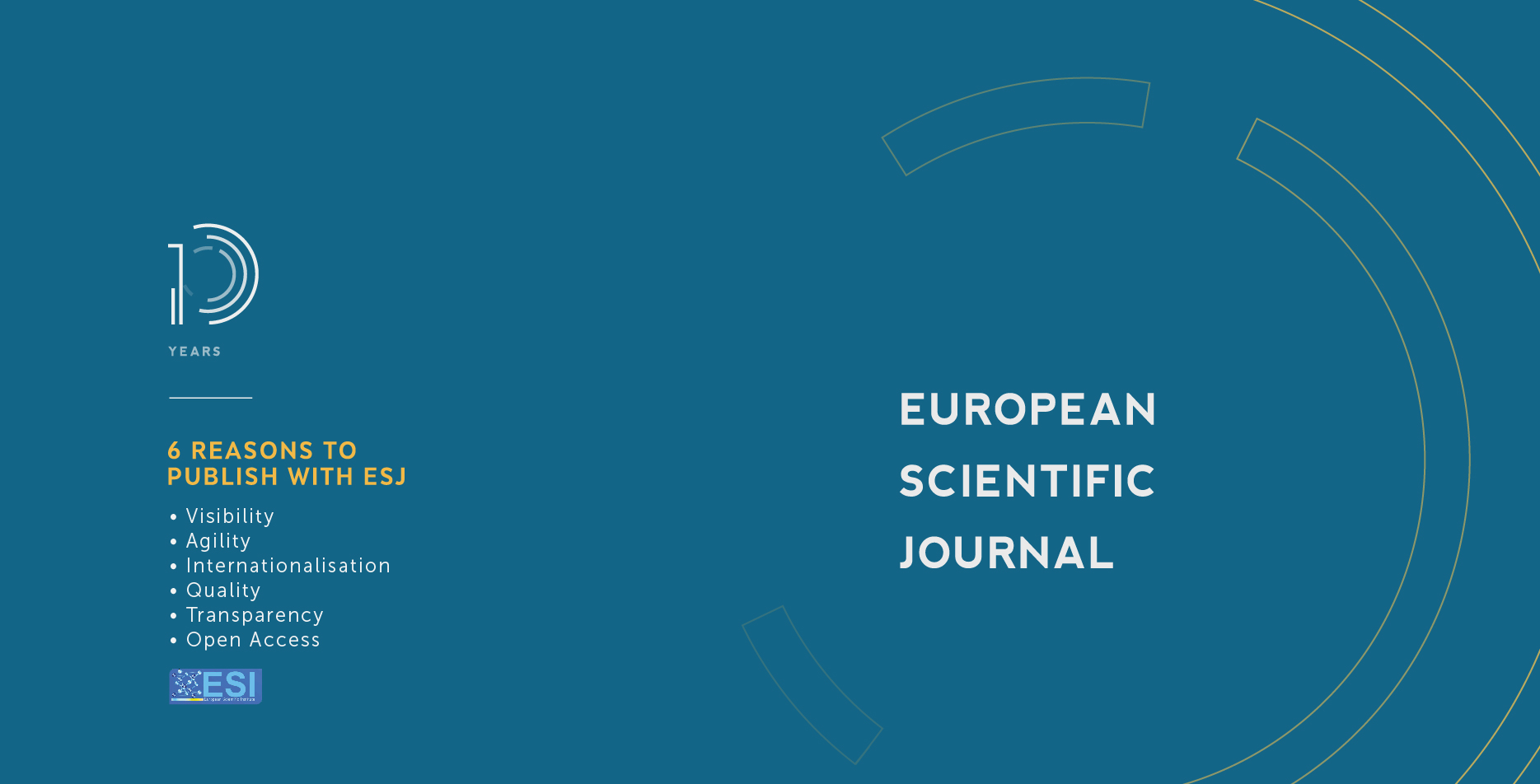 How to Cite
Arnal, C. M. Z. (2020). La Iconografía Musical Como Materia Interdisciplinar Su Presencia En Los Estudios Musicales Universitarios En España. European Scientific Journal, ESJ, 16(13), 43. https://doi.org/10.19044/esj.2020.v16n13p43
Section
ESJ Social Sciences
Copyright (c) 2020 Carmen M. Zavala Arnal
This work is licensed under a Creative Commons Attribution-NonCommercial-NoDerivatives 4.0 International License.