Factores De Deserción En Los Estudiantes De La Licenciatura En Derecho, Generación 2016-2020, En La Universidad Júarez Autónoma De Tabasco, División Académica Multidisciplinaria De Los Ríos
Reina Isabel Gutiérrez Rodríguez

Universidad Juárez Autónoma de Tabasco, División Académica Multidisciplinaria de los Ríos. Tenosique, Mexico

Carlos Romeo Rodríguez Mazariego

Universidad Juárez Autónoma de Tabasco, División Académica Multidisciplinaria de los Ríos. Tenosique, Mexico
Keywords:
Universidad, sociedad, deserción, derecho, impacto
Abstract
Las causas de la deserción escolar son multifactoriales, es decir, no se deben a un mismo factor. En éste trabajo se identificó cada uno de los factores de riesgo de deserción, en los alumnos que estudian la licenciatura en derecho a través de la aplicación técnico-documental, recopilando información de los estudiantes que desertan, basándose en los registros de inscripción y sistema de baja, y por otro lado contó con un enfoque cualitativo observando de esta forma los comportamientos y actitudes que tienen éstos. Los resultados demostraron que la deserción se da principalmente por: falta de recursos económicos y orientación vocacional, marginación en el contexto social, problemas en diferentes ámbitos (salud y familia). Profundizando más en la problemática, se puede inclusive hasta abordar el tema de la delincuencia, porque al no haber empleo los individuos buscarán por otro lado para satisfacer sus necesidades, si los jóvenes hoy en día no se preparan, en un futuro transitaran por muchas dificultades monetarias y no solo ellos sino también sus familiares. La deserción escolar es el fenómeno en el cual el estudiante deja de asistir a las aulas y queda fuera del sistema educativo sin recibir título de escolaridad, es un problema pedagógico que afecta al desarrollo de la sociedad.
t The causes of school dropout are multifactorial, that is, they are not due to same factor. This paper focuses on identifying each risk factors of dropout in law students through the application of technical documentation. It involves the process of collecting information from students who drop out based on registration records and school control system. It has a qualitative focus and it aims to ascertain the behaviors and attitudes of deserter students. The results show that students drop out of school mainly due to low economic resources, bad vocational orientation, marginalization in social context, and problems in different areas like health and family. Delving deep into this problem, it can result to crime because in the absence of employment, an individual will search for other ways to meet his needs. If the young people of today don´t prepare, they will go through a lot monetary difficulties in the future alongside their relatives. The school dropout is a phenomenon in which students stop attending classes and finally quit the educational system without receiving a school degree. This is basically a pedagogical problem that affects the development of a society.
Downloads
Download data is not yet available.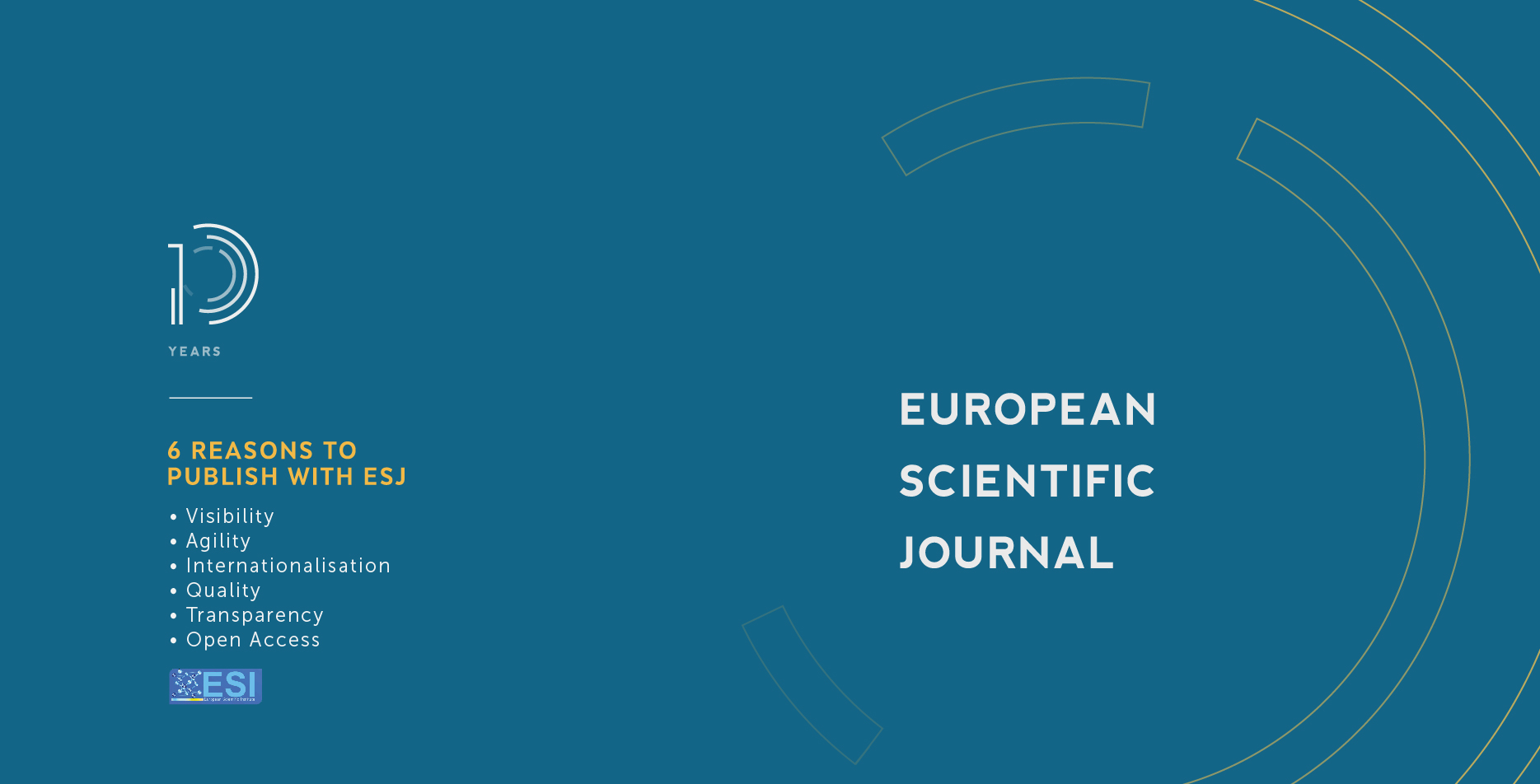 How to Cite
Rodríguez, R. I. G., & Mazariego, C. R. R. (2020). Factores De Deserción En Los Estudiantes De La Licenciatura En Derecho, Generación 2016-2020, En La Universidad Júarez Autónoma De Tabasco, División Académica Multidisciplinaria De Los Ríos. European Scientific Journal, ESJ, 16(13), 54. https://doi.org/10.19044/esj.2020.v16n13p54
Section
ESJ Social Sciences
Copyright (c) 2020 Reina Isabel Gutiérrez Rodríguez, Carlos Romeo Rodríguez Mazariego
This work is licensed under a Creative Commons Attribution-NonCommercial-NoDerivatives 4.0 International License.