Entrepreneurial Orientation and Firm Innovativeness in Manufacturing Small and Medium Enterprises: The Moderating Effect of Environmental Dynamism
Benedict Wandera Mkalama

University of Nairobi, Kenya

Elijah Bitange Ndemo

University of Nairobi, Kenya

Jackson Kivui Maalu

University of Nairobi, Kenya

Ganesh P. Pokhariyal

University of Nairobi, Kenya
Keywords:
Entrepreneurial orientation, Environmental dynamism, Firm Innovativeness, Small and Medium Enterprises, Manufacturing, Open Innovation
Abstract
In spite of firm innovativeness being identified as essential for firm performance and growth, there exists a dearth of studies that relate entrepreneurial orientation and firm innovativeness in manufacturing small and medium enterprises in Kenya. A cross sectional survey approach was adopted to study this effect. Environmental dynamism as a moderating variable was identified as affecting the relationship between entrepreneurial orientation and firm innovativeness in this model. The unit of analysis was the manufacturing small and medium enterprise firm within Nairobi County, Kenya. Stratified Random Sampling was applied to obtain 363 samples, followed by a series of descriptive and inferential analysis on the collected data. Entrepreneurial orientation was confirmed as having a significant effect on firm innovativeness. It was further confirmed that environmental dynamism had a moderating effect on the relationship between entrepreneurial orientation and firm innovativeness. The study recommends further studies for the construct of innovativeness in small and medium enterprises. It further recommends that active decision-making on the basis of internal and external circumstances are very important for a firm to be innovative. The study also recommends a raft of policy considerations that seek to address the diffusion of innovation across various enterprises segments.
Downloads
Download data is not yet available.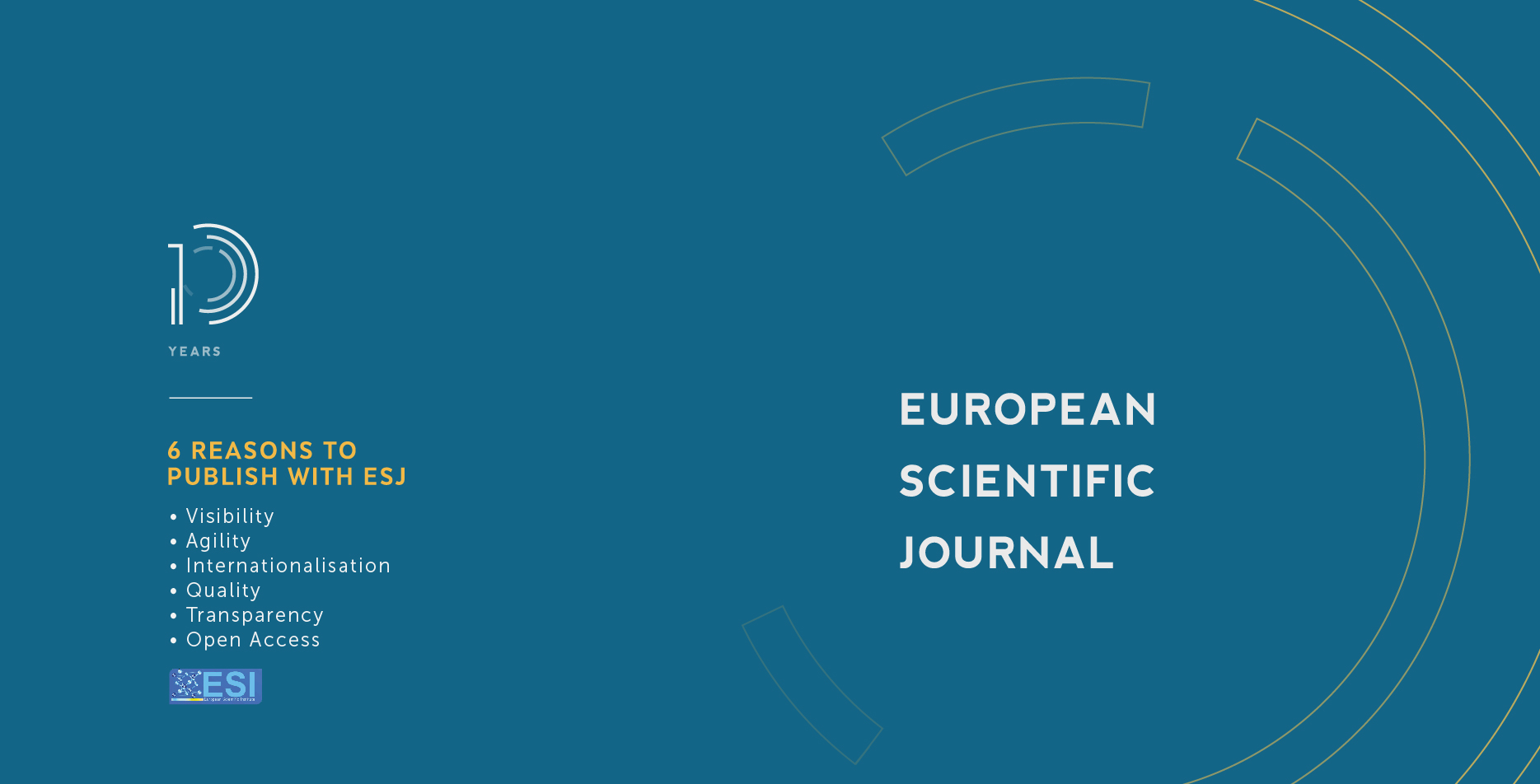 How to Cite
Mkalama, B. W., Ndemo, E. B., Maalu, J. K., & Pokhariyal, G. P. (2020). Entrepreneurial Orientation and Firm Innovativeness in Manufacturing Small and Medium Enterprises: The Moderating Effect of Environmental Dynamism. European Scientific Journal, ESJ, 16(13), 199. https://doi.org/10.19044/esj.2020.v16n13p199
Section
ESJ Social Sciences
Copyright (c) 2020 Benedict Wandera Mkalama, Elijah Bitange Ndemo, Jackson Kivui Maalu, Ganesh P. Pokhariyal
This work is licensed under a Creative Commons Attribution-NonCommercial-NoDerivatives 4.0 International License.